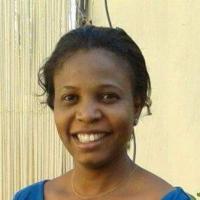 Nashwa Eassa
Arab Countries
Sudan
I recognize OWSD as an engine for individuals' and nations' transformation…I consider more emphasis should be put on creating young women leaders.
Program
Dr. James Emmanuel once said if you educate a man you educate an individual but if you educate a women you educate a family (nation).
OWSD has a significant role in educating women in Science. I see OWSD as a leading organization toward sustainable development through:
Offering more opportunities for women to accesses high education in Science.
Strengthen women role in community's developments
Engaging  private sector and governments in developing countries in OWSD objectives
Including  social sciences in targeted groups
Creating strong network of women scientist
Considering women special need when they are traveling  with children in the  fellowship
I recognize OWSD as an engine for individual's and nations transformation , I consider more emphases should be put on creating young women leaders, which can be achieved through different activities and capacity building programs to
Build strong confidence and self-steam
Resolve cultural issues and enable women to reach their full potential as human and scientist.
enable women to identify their need , role and address their development within the culture in region 
I strongly encourage networking and mentoring programs for sharing experience and exchanging opportunities
I contributed to my vision in supporting women in Science by founding Sudanese Women in Science organization and participating in establishing OWSD-SNC. I represented both in national and international events.
The privilege of been an OWSD awardee assist me to gain better  understanding of OWSD objectives and role and  enable me to identify needs and obstacles for further  development . I strongly believe my vision, experience and passion about women, science and development can contribute to the executive board members to carry on with their mission.