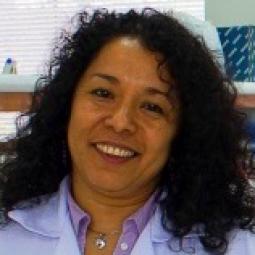 Membership type: full
Dionicia Gamboa
Country of origin: Peru
Currently in: Peru, Lima
General field of specialization: Biological Systems and Organisms
---
OWSD Award
Academic Background

Degrees

2008 Doctorate Biological Systems and Organisms

Research and Profession

Current Research Activities

Biological Systems and Organisms

Molecular and cell biology of malaria parasites. Molecular epidemiology to understand residual and re-emerging malaria in the Peruvian Amazon region. Development, validation and implementation of new diagnostic tools for malaria infections.

Current profession

Current professional activities type:

Associate professor and Principal Investigator at the Department of Cellular and Molecular Sciences, Faculty of Science and Philosophy (FACIEN). Member of the Institute of Tropical Medicine "Alexander von Humboldt" (IMTAvH). Coordinator of the Malaria Lab, Laboratorios de Investigación y Desarrollo (LID), FACIEN and IMTAvH Coordinator of the Master and PhD program in Biochemistry and Molecular Biology Coordinator of the PhD program in Life Sciences

Affiliations

American Society of Tropical Medicine

Peruvian National Academy of Science

Prizes, Grants and Awards

OWSD Awards

Feb 2013

OWSD-Elsevier Foundation Award for Early Career Women Scientists

For her multidisciplinary approach to fighting leishmaniasis and malaria, in particular for her studies into the molecular epidemiology of these diseases in endemic regions.

Oct 2015

UNESCO-L'OREAL-CONCYTEC-ANC "For women in Science"

The National Prize L'Oréal-UNESCO-CONCYTEC- ANC - "For women in Science" has the critical objective of recognizing the leadership, scientific excellence and exceptional contribution of women in science, with a proven track record in activities of investigation

Apr 2003

UNESCO-L'OREAL "For young women in Science"

The International Prize UNESCO-L'OREAL "For young women in Science" has the main objective of support young women at the beginning of her carrier to do or complete PhD studies.