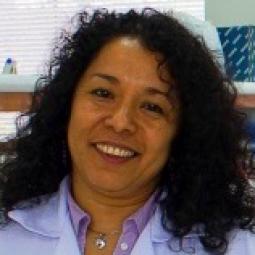 Membership type: full
Dionicia B. Gamboa Vilela
Country of origin: Peru
Currently in: Peru, Lima
General field of specialization: Biological Systems and Organisms
---
OWSD Award
Academic Background

Degrees

2008 Doctorate Biological Systems and Organisms

Research and Profession

Current Research Activities

Biological Systems and Organisms

Nutrition related to immunology with particular emphasis on Vitamin A as it is the micronutrient most strongly related to the immunology system. Particular interest in its metabolism during infections.

Prizes, Grants and Awards

OWSD Awards

Feb 2013

OWSD-Elsevier Foundation Award for Early Career Women Scientists

For her multidisciplinary approach to fighting leishmaniasis and malaria, in particular for her studies into the molecular epidemiology of these diseases in endemic regions.