OWSD 25th Anniversary - Video Competition
August 08, 2018
Help OWSD celebrate 25 years by sending us a video telling us what OWSD means to you.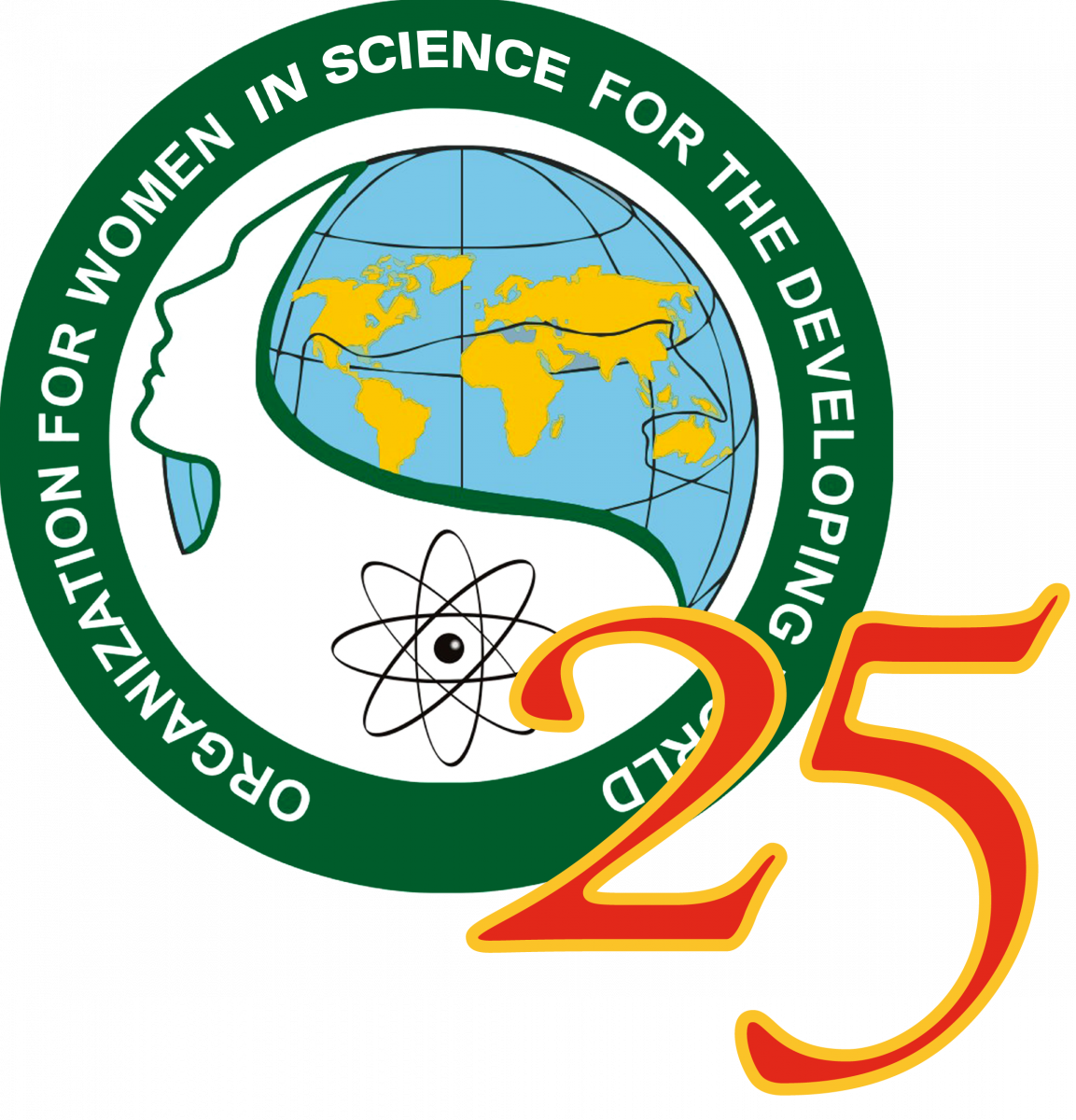 In 1993, OWSD was officially launched at a conference in Cairo, with the mission of uniting eminent women scientists from the developing and developed worlds, strengthening their role in the development process and promoting their representation in scientific and technological leadership.
Twenty-five years later, we've come a long way towards those goals. We have two fellowship programmes for PhD students and early career scientists (with more than 230 alumnae), an annual Award recognizing outstanding women in science, and more than 6,000 members worldwide.
We can certainly think of many reasons to celebrate. In this year of our 25th Anniversary, however, we want to hear from our community - members, fellows, alumnae and awardees - about what OWSD means to you. Is it an opportunity to network with other women in your field or country? Has it enabled you to pursue your PhD, to travel to important conferences, or to find potential collaborators? Has it helped you gain visibility and recognition for your accomplishments? Whatever your reasons for celebrating OWSD, we'd love to know them -- and to make them available to others so that we can reach and inspire more women to pursue a career in science.
To participate, simply send us a short video recording -- no more than 1 minute or so - explaining what it is OWSD means to you. We'd love to hear your personal stories, challenges and triumphs. What drew you to science, what motivates you, and what part has OWSD played in your story? Feel free to be serious, silly, creative - whatever you feel.
A few tips for recording:
1) Try to find a quiet place if you can -- away from hallway, office, background noise etc.
2) Try to avoid backlighting (i.e. standing in front of a bright window) -- overhead, direct light is best
3) Closer up is better than far away -- even a selfie-style video is great
4. Look into the camera – try not to read
5. Do not forget to tell your name, your country and your field of research
6. Try to use the word celebrate in the video - "I celebrate OWSD because…"
You can send your videos to the OWSD Communications Assistant Erin Johnson at ejohnson@owsd.net, or by WhatsApp to +393337266841.
We'll be collecting videos until November 30, 2018. All videos will be shown on our YouTube channel, but we will also select our favorite 25 videos to be featured in a special interactive 25 Reasons to Celebrate OWSD gallery on the website. The creators of the top selected videos will also receive a prize -- a special OWSD 25th Anniversary tote bag, with OWSD USB drives, pens, notepads and more.
We look forward very much to hearing from you, and hope you join us in celebrating this important anniversary for OWSD!