OWSD Bangladesh celebrates OWSD 25th Anniversary with a conference and seminar series
December 10, 2018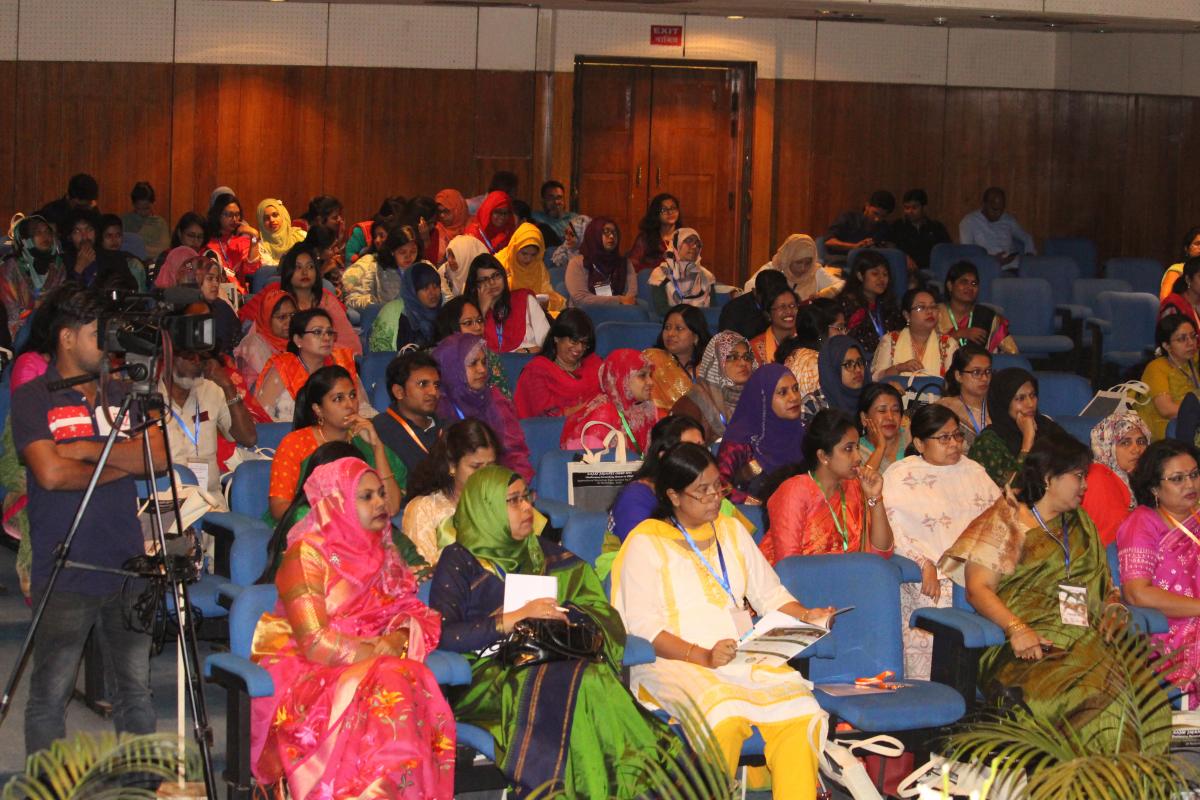 As part of the OWSD 25th Anniversary celebrations, the Bangladesh National Chapter of OWSD hosted a conference along with a series of seven seminars from September through November 2018, highlighting the personal successes and challenges of OWSD fellows. 
The conference, entitled 'Challenging Research by Women in STEM,' was held 10 November 2018 at the Manwar Hossain Auditorium at Agargaon in Dhaka. 
Hasin Anupama Azhari, OWSD Executive Board member for the Asia Pacific region, opened the conference with a welcome address. She was followed by Swedish Ambassador to Bangladesh Charlotta Schlyter.
Presentations were also given during the opening by Mahfuza Khanam, President of the Asiatic Society of Bangladesh, followed by Mahbubul Hoq, President of the Bangladesh Atomic Energy Commission, and M. Shamsher Ali, a fellow of The World Academy of Sciences (TWAS).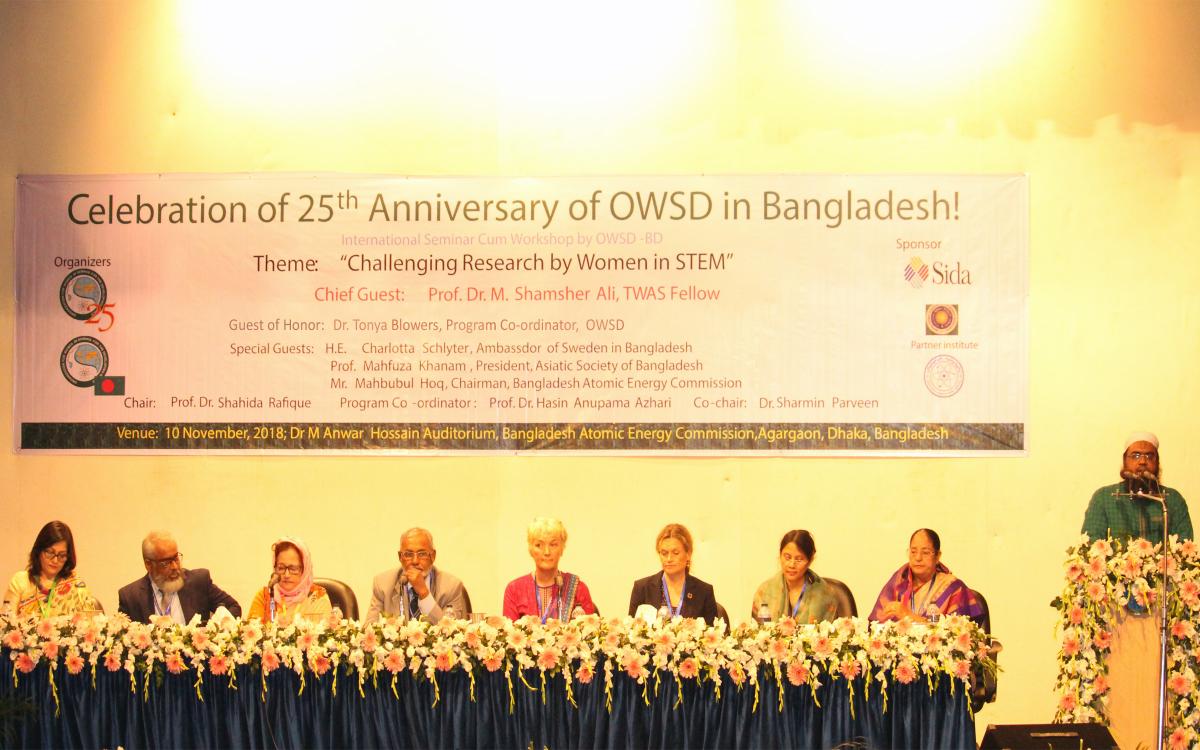 From OWSD, Tonya Blowers, OWSD Programme Coordinator, also gave remarks, as well as Shahida Rafique, Chair of the OWSD Bangladesh National Chapter, and Sharmin Parveen, National Chapter Secretary.
Following the opening, a plenary session was held during which 12 OWSD members, fellows, and award winners from Bangladesh were able to share their experiences with the organization and elaborate on the benefits of becoming involved with OWSD. Shahida Rafique, OWSD Bangladesh Chair, also delivered a presentation on the role of women scientists in achieving the Sustainable Development Goals.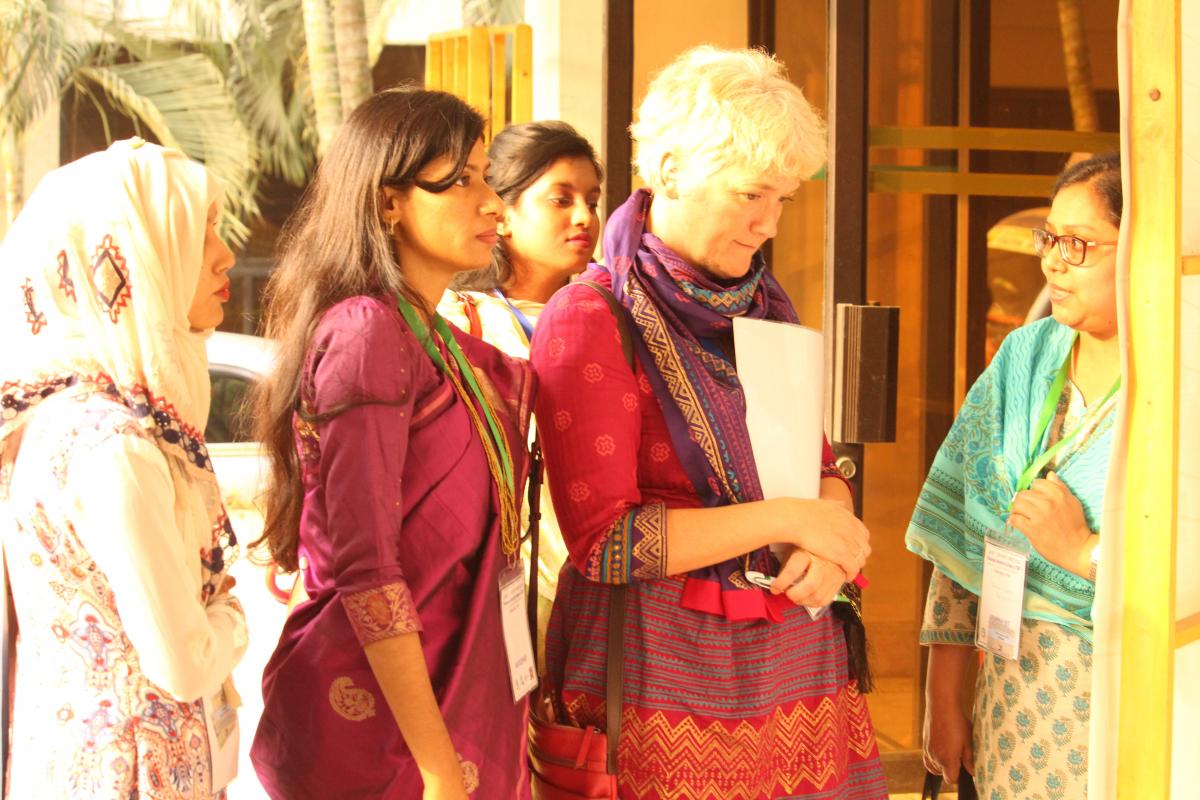 The afternoon of the conference was divded into several technical sessions, with presentations on topics ranging from 'Climate Information Systems using Big Data' to 'Mass production of microalgae as live feed for aquaculture.' Information on all technical sessions can be found in the report available for download below. 
The technical sessons were followed by poster presentations as well as a workshop on scientific writing. 
A meeting of the OWSD Bangladesh Executive Committee was held immediately following the conference to capture lessons learned and ideas for going forward, as well as to elect the members of the National Chapter Executive Committee for the period 2019-2022. 
A cultural programme and celebratory dinner rounded out the day's events and marked the occasion of the 25th Anniversary of OWSD. 
In addition to the conference, the Bangladesh National Chapter also organized a series of seven seminars at universities and institutes around the country, for members, fellows and alumnae, and other women scientists with experience with OWSD to share their stories and educate other women to the opportunities provided by OWSD. Details of each seminar can also be found in the report below. 
"The high numbers of OWSD Fellows and awardees in Bangladesh is impressive and suggests the good quality of higher education," commented Tonya Blowers on the National Chapter. "There is renewed enthusiasm and energy and the promise that with many OWSD fellows and awardees involved there will be a lot of activities in the coming year."