OWSD Ghana relaunches National Chapter and celebrates 25 years of OWSD
November 20, 2018
The Ghana National Chapter of OWSD finds new life at a workshop and 25th Anniversary celebration in Kumasi.
On 8-9 November, the Ghana National Chapter of OWSD hosted a two-day workshop at the Kwame Nkrumah University of Science and Technology (KNUST) in Kumasi, as part of the OWSD 25th Anniversary celebrations. In addition to the interactive workshop which included sessions on how to be an effective mentor and on how researchers can help Ghana meet the Sustainable Development Goals, the event also served to re-launch and re-organize the National Chapter. 
More than 160 women attended the event, including leading professors, lecturers, PhD and MSc students, and BSc garduates from 23 universities across the country. Five OWSD fellows also attended, some arriving from South Africa.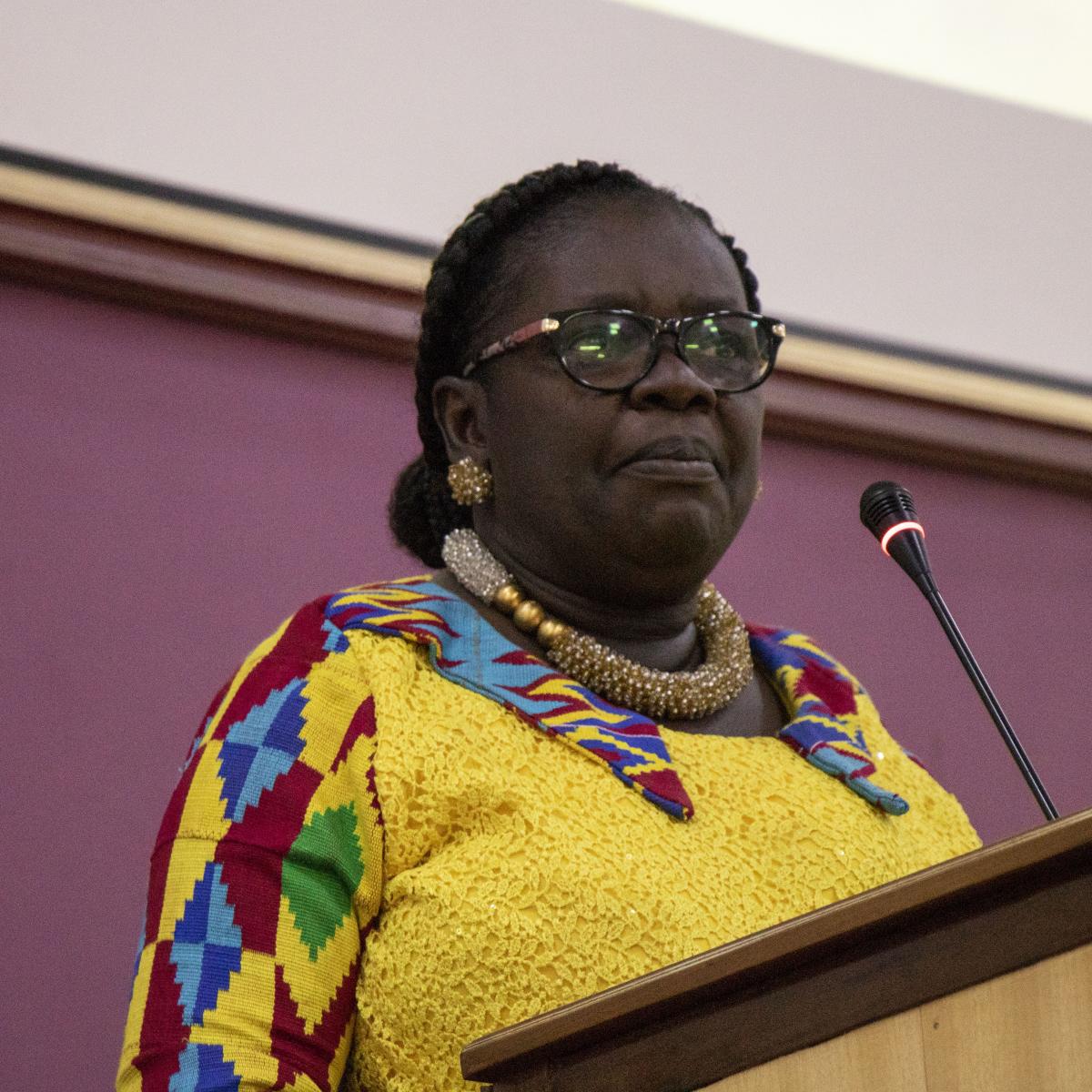 Esi Awuah, Vice-Chancellor at the University of Energy and Natural Resources, Sunyani and regional member for Africa of the OWSD Executive Board, welcomed attendees to the workshop and provided an introduction to OWSD as well as describing her own experience in contributing to its founding 25 years ago, when she replied to a call for participants in the first brainstorming meeting in Trieste, Italy.  Erin Johnson of the OWSD Secretariat also welcomed participants and screened a video presenting OWSD programmes.
Other speakers in the morning session on Thursday included Ibok Oduro, Provost of the College of Science and professor of biochemistry at KNUST, who spoke about the greater effectiveness of women-led initiatives for development, and Christiana Amoako-Nuama, who emphasized the importance of women's presence in decision-making forums, saying "If you are not in the rooms, decisions will be made without you and by people half as smart as you."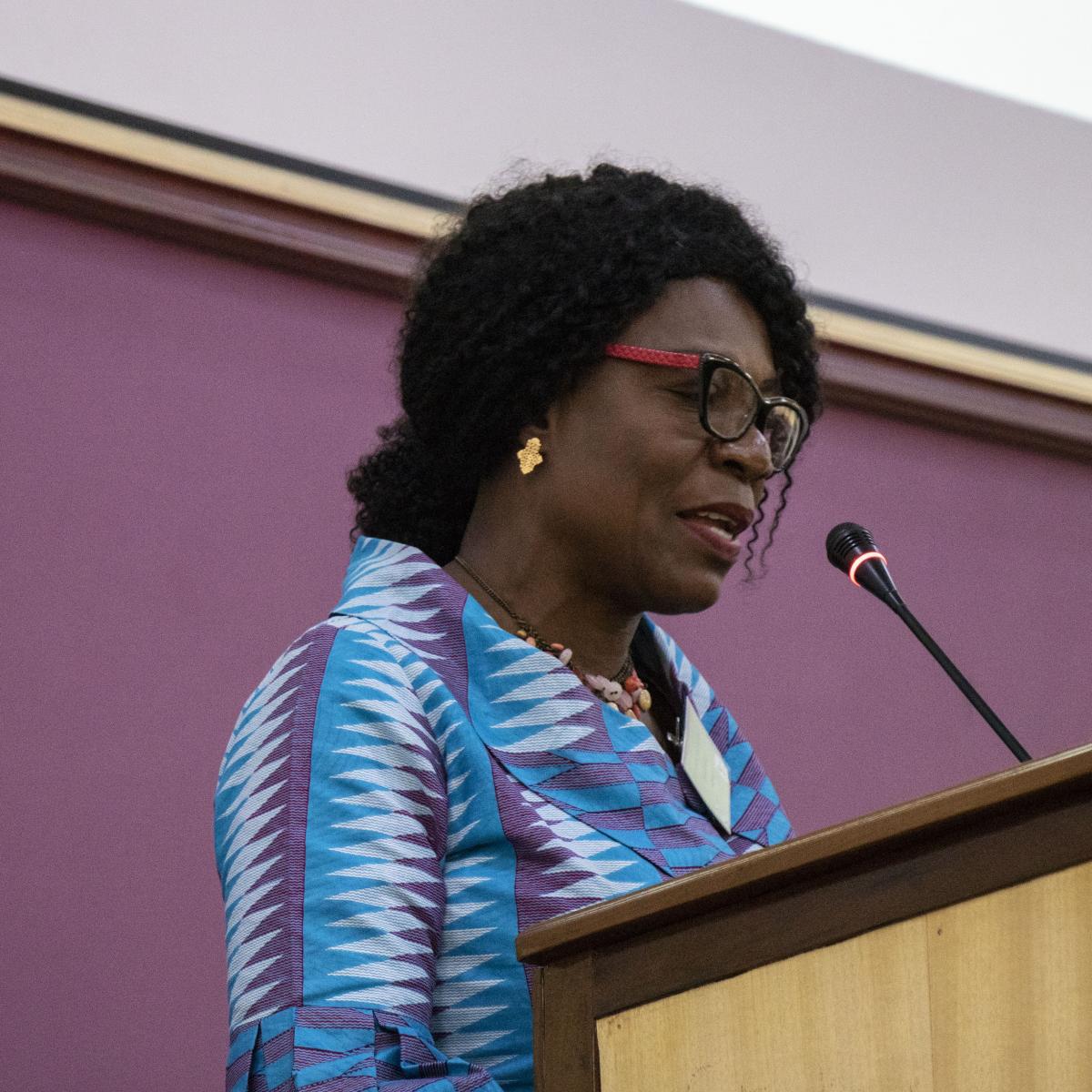 Rudith King, professor and researcher at the Centre for Settlements Studies of the College of Art and Built Environment, KNUST, and an expert in development planning, delivered the keynote address on Women in STEM and Nation Building, expressing the need for governments – including Ghana – to turn rhetoric into reality with respect to investment in STEM and in women's participation particularly, encouraging them to use affirmative action policies and to promote greater collaboration between scientists.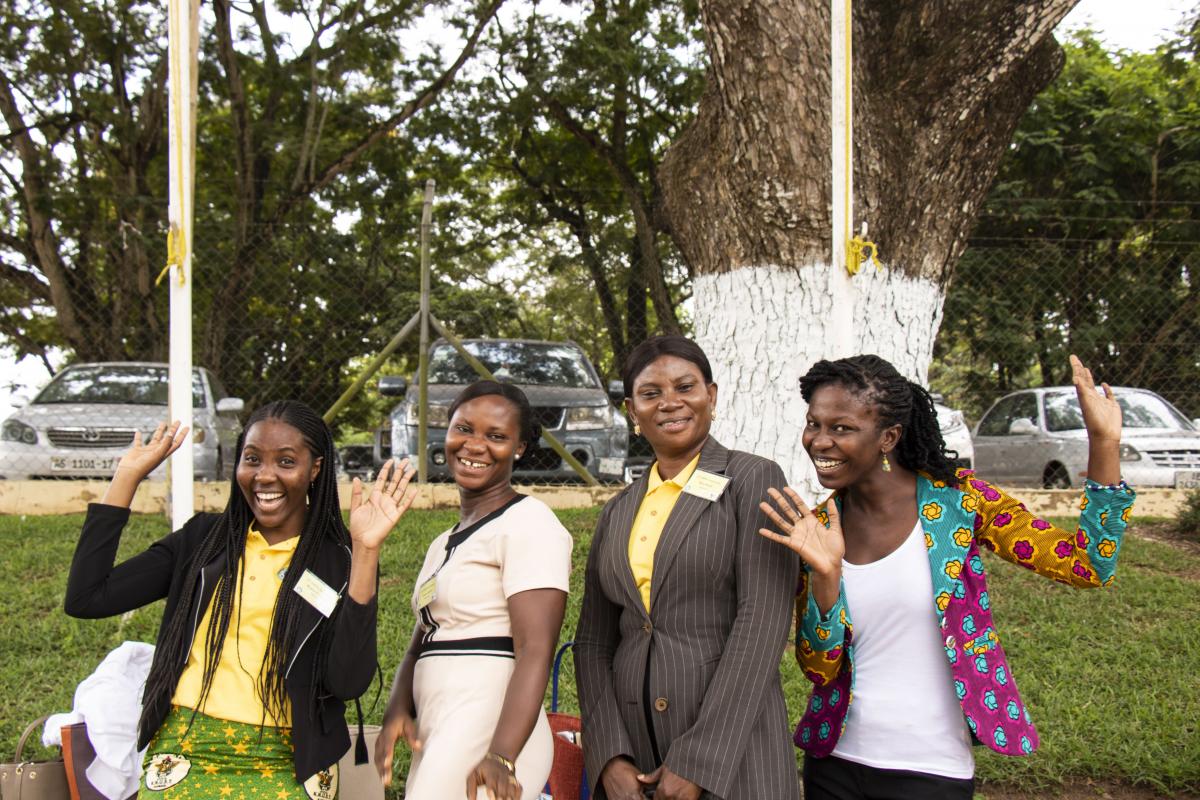 Following the keynote address, the OWSD fellows attending the event spoke about their personal experiences with the PhD fellowship. Regina Abotsi, a 2015 fellow currently completing her PhD at the University of Cape Town in South Africa, emphasized the organization's unique dedication to provide support even in difficult circumstances. "It doesn't just provide funds for you to finish your PhD and that's it," she said, "but it provides a holistic approach to graduate you from the PhD to early career researcher." Mary Assiamah (1998-2004), Nana Ama Mireku-Gyimah (2014-2017), and Theresa Appiah (2015-2017) also shared their experiences.
The final presentation of the morning was given by Esther Sakyi-Dawson, professor of nutrition and food science at the University of Ghana, who spoke about the shared challenges of women scientists – in Africa and globally – and encouraged participants to make an effort to collaborate with other women, rather than to view them as competition.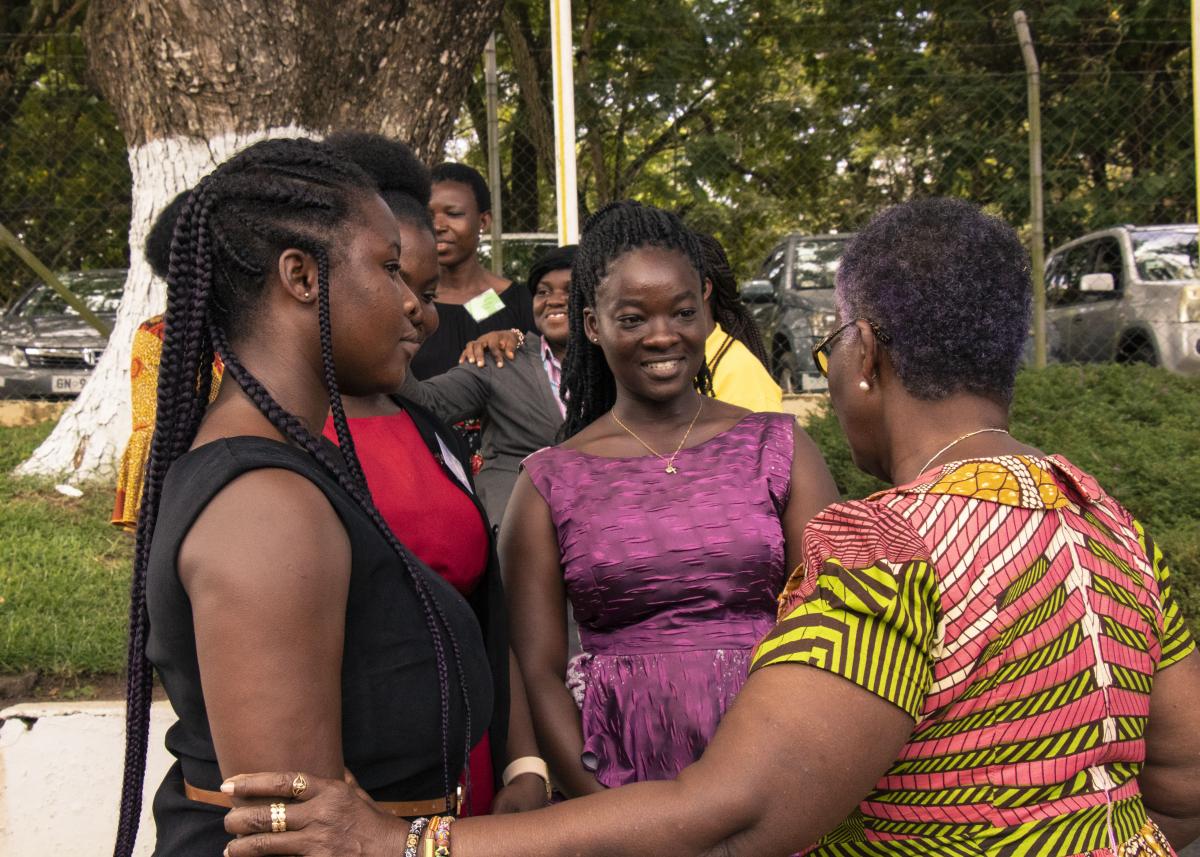 After the lunch break, the afternoon session proceeded with a presentation from Mercy Derkyi, senior lecturer and Head of the Forest Science Department at the University of Energy and Natural Resources, about the importance of mentoring in science, how it differs from supervision, and how it can help to achieve the Sustainable Development Goals.
During the afternoon, the participants discussed the organization of the newly revived Ghana National Chapter of OWSD, which was officially re-launched to much enthusiasm from its members and other participants. It was agreed that the workshop organizers, based at KNUST, should form the Executive Committee and that the National Chapter should be hosted at the university, with representative members from each of several Ghanaian regions as well as individual focal points at as many universities as possible. The new National Chapter members then provided suggestions and ideas as to the focus of the Chapter's activities, with many expressing an interest in outreach to girls in primary and secondary school, as well as in creating training and capacity building opportunities for women scientists in leadership, science communications, and other areas.
The workshop continued on Friday 9 November with two morning presentations. Esi Awuah spoke about the importance of water and sanitation, and why they are critical to development and to achieving the SDGs. Grace Ofori-Sarpong, professor of minerals engineering at the University of Mines and Technology and a 2017 OWSD-Elsevier Foundation Award winner, then presented on how to be an effective in mentoring and supervising graduate students. Both presentations solicited many questions from the participants.
Following the presentations, the Secretariat representative Erin Johnson presented all attendees with certificates for their participation in the workshop.
The event drew to a close with a celebratory dinner and cake-cutting ceremony at the KNUST Engineering Guest House.
There are currently 160 members – and counting – in Ghana. For questions or to become involved with the National Chapter, contact Vivian Etsiapa Boamah, interim Chair, at etsiapa [at] yahoo.com.