| | | |
| --- | --- | --- |
| | The OWSD newsletter brings you the latest news and announcements from the Secretariat and from our international network. In this edition, we share the results of two new projects to tell women scientists' stories through film, announce the winners of the 2022 OWSD-Elsevier Foundation Awards, meet an OWSD early career fellow who is the first herpetologist in her country, and more. | |
OWSD PhD Fellowships:
Call for Applications open now until April 15

Applications for the fellowship are invited from women scientists from developing countries who wish to pursue a PhD in STEM subjects at institutions in another country in the Global South. All details here.
| | | | |
| --- | --- | --- | --- |
| | | OWSD films put women scientists in the spotlight | |
| | | |
| --- | --- | --- |
| | When scientific stories and personalities make it into the media, they are often focused on the most revolutionary discoveries or on the same few household names: Einstein, Watson & Crick, Hawking, Curie. Rarely do we get to learn about the people doing the important, everyday research that leads to those discoveries or on those who are solving local problems. With OWSD's focus on storytelling through film, we hope to bring to light stories of inspirational women scientists around the world, women whose research is advancing knowledge and changing lives. Just in time for the International Day of Women and Girls in Science (February 11), we premiered several new short films as part of the two projects below — we hope you will enjoy them. | |
Introducing the 2022 OWSD-Elsevier Foundation Award winners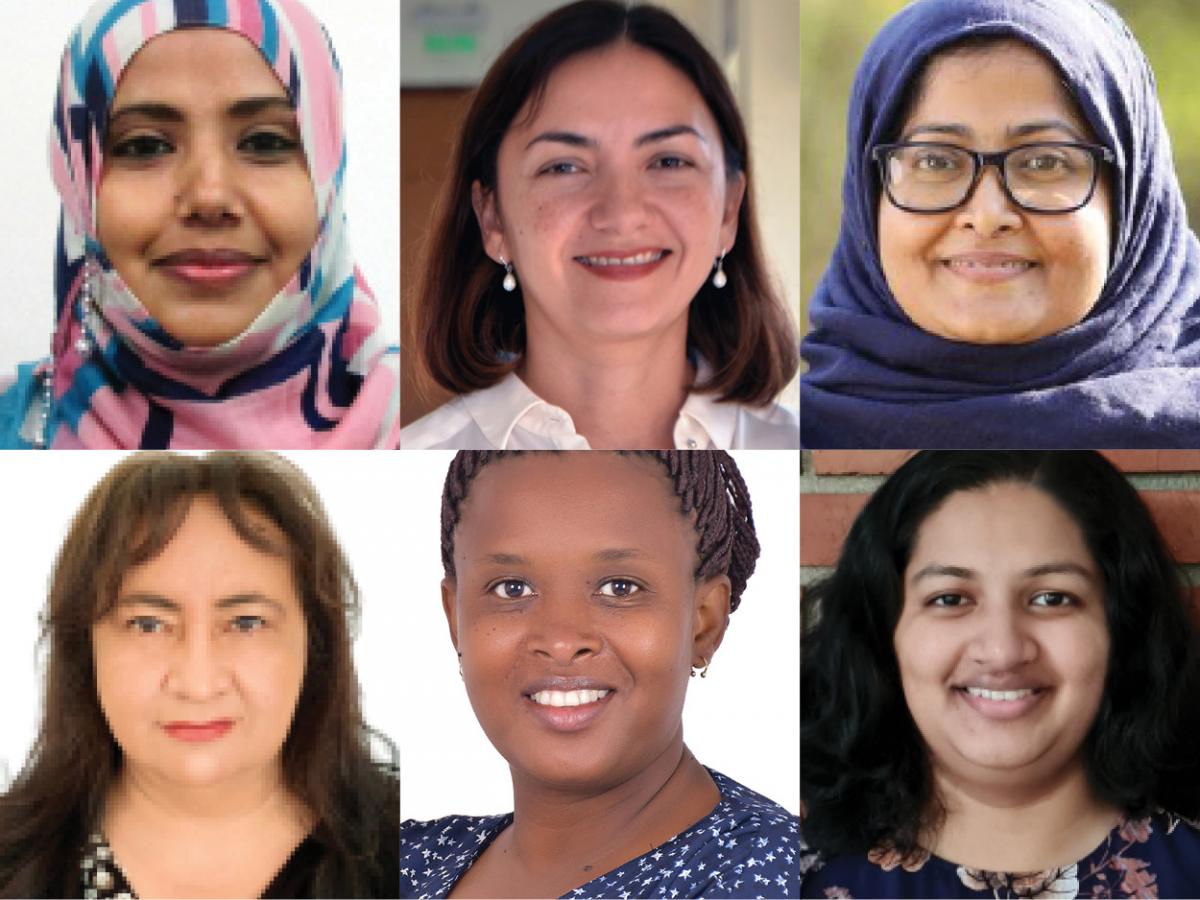 | | | |
| --- | --- | --- |
| | On the International Day of Women and Girls in Science, February 11, six outstanding early career women scientists from the developing world were announced as winners of the 2022 OWSD-Elsevier Foundation Award. Abeer Ahmed Qaed Ahmed (Yemen), Heyddy Calderon (Nicaragua), Gawsia Wahidunnessa Chowdhury (Bangladesh), Flor de Mayo González Miranda (Guatemala), Myriam Mujawamariya (Rwanda), and Ashani Ranathunga (Sri Lanka) were recognized for their excellent research in the area of climate action and the environment. | |
Meet the OWSD Fellows
Maram Ali Ahmed Musa




Maram Ali Ahmed Musa is a 2017 PhD fellow from Sudan who has just completed a sandwich fellowship at Universiti Putra Malaysia. An experimental-turned-theoretical physicist, her PhD research focused on synthesizing nanomaterials for water treatment, trying to find the optimal size and concentration to remove both organic and inorganic pollutants.
Somphouthone
Phimmachak




Somphouthone Phimmachak, a 2019 OWSD Early Career fellow, is Laos's first herpetologist. By documenting and describing both new and known species of reptiles and amphibians in Laos and establishing the country's first lab able to extract DNA from them, she hopes to protect the country's rich biodiversity.
In this corner we highlight some of the most exciting recent achievements of our fellows, alumnae, and awardees. Way to go, ladies!




Susana Arrechea, a 2020 OWSD-Elsevier Foundation awardee from Guatemala, was featured in the newspaper Prensa Libre as well as in media outlet Win.gt on the occasion of International Women's Day, as one of Guatemala's outstanding women to admire.


Olubukola Oluranti Babalola, OWSD Vice President for Africa and a 1999 PhD fellow from Nigeria,published a new paper, 'Metagenomic Survey of Tomato Rhizosphere Microbiome Using the Shotgun Approach', in Microbiology Resource Announcements, the journal of the American Society for Microbiology, about her shotgun approach to unveil the tomato rhizosphere microbiome.


Salina Banu, a 2000 PhD Fellow from Bangladesh, was re-elected in February 2022 as a member of the Executive Council of the Bangladesh Academy of Agriculture, for the period 2022-2023.


Christelle Dzesse Tekouo, a 2013 PhD Fellow from Cameroon, is the first woman promoted to the rank of Senior Lecturer at the School of Chemical Engineering and Mineral Industries, University of Ngaoundere.


Ossenatou Mamadou, a 2019 Early Career Fellow from Benin, published a paper, 'Turbulence Characteristics over a Clear Woodland Forest in Northern Benin (West Africa' in the journal Atmospheric Research, as well as a paper, 'Prediction of daily direct solar energy based on XGBoost in Cameroon and key parameter impacts analysis' in IEEE Xplore, which was selected as the best publication during the international IEEE Multi-conference on Natural and Engineering Sciences for Sahel's Sustainable Development.


Genevieve Mezoh, a 2014 PhD Fellow from Cameroon, was awarded a Faculty for the Future postdoctoral fellowship from the Schlumberger Foundation in 2021, and took up the fellowship in the MacCoss Lab at the University of Washington in 2022, specializing in clinical proteomics. She was also awarded a 2021 fellowship from the American Association for the Advancement of University Women.


Maggie Munthali, a 2014 PhD Fellow from Malawi, has been appointed as member of the Governing Council of Women in GMEs and Africa, a joint programme of the European Commission and the African Union Commission that serves to strengthen and develop infrastructure for a more coherent exploitation of Earth Observation data, technologies and services in support of the environmental policies for sustainable development in Africa and African, Caribbean and Pacific Group of States.


Adwoa Padiki Nartey, a 2015 PhD Fellow from Ghana, was appointed faculty member at the Department of Biochemistry, Cell and Molecular Biology, School of Biological Sciences, University of Ghana.


Shobha Poudel, a 2018 Early Career Fellow from Nepal, was a contributing author to the IPCC Working Group II Sixth Assessment Report 'Climate Change 2022: Impacts, Adaptation and Vulnerability'. She additionally published an op-ed in a special issue of the Kantipur national newspaper on climate change, 'Climate Smart Agriculture for Sustainable Development', and her work was covered in an article in the newspaper Himal Khabar.


Maria Mgella Zinga, a 2010 PhD Fellow from Tanzania, was awarded the EMPOWER fellowship from UNOSSC and ICGEB to study metabolomics at the ICGEB laboratory in Cape Town, South Africa. She has also received a grant from the Royal Society of Tropical Medicine and Hygiene to determine the burden of Female Genital Schistosomiasis among women screened for HPV.
OWSD Around the World

Here are a few recent highlights from our network of 42 active National Chapters.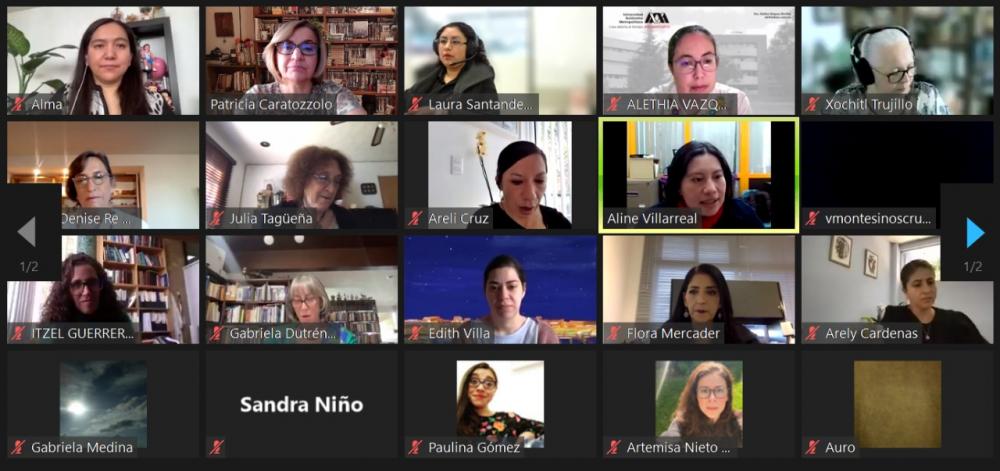 OWSD Mexico National Chapter members taking part in a virtual breakfast for women scientists, February 16.
That's it for this edition - if you like this newsletter, please share it.
---
Copyright © 2021 The Organization for Women in Science for the Developing World
All rights reserved.

Follow us for more updates:

www.owsd.net

Click here to unsubscribe from this list.