| | | |
| --- | --- | --- |
| | The OWSD newsletter brings you the latest news and announcements from the Secretariat and from our international network. In this edition, we meet the newly awarded OWSD PhD fellows as well as the new OWSD Executive Board, share several open opportunities including our annual award for early career scientists, honor one of OWSD's pioneering leaders, and more. | |
2021 OWSD PhD Fellows announced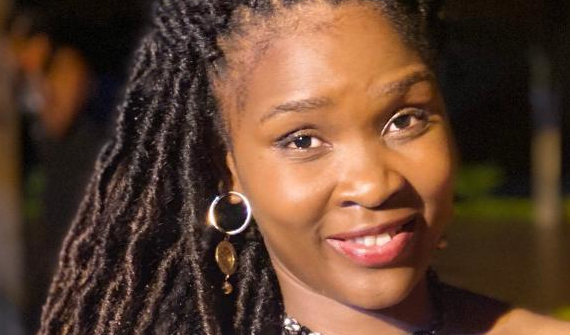 | | | |
| --- | --- | --- |
| | OWSD is happy to introduce the 26 women who have been awarded the 2021 PhD Fellowship. Hailing from 17 countries in all four OWSD regions of the developing world, the new fellows will be supported to pursue their PhDs in STEM subjects at institutions in another country in the Global South. They intend to focus their PhD research on subjects ranging from deepfake detection in video, to early detection of plant diseases using image-based deep learning, to development of a framework to foster collaborative learning through the open-source Moodle learning management system. | |
Call for Applications:
2022 OWSD-Elsevier Foundation Awards
in Climate Action & the Environment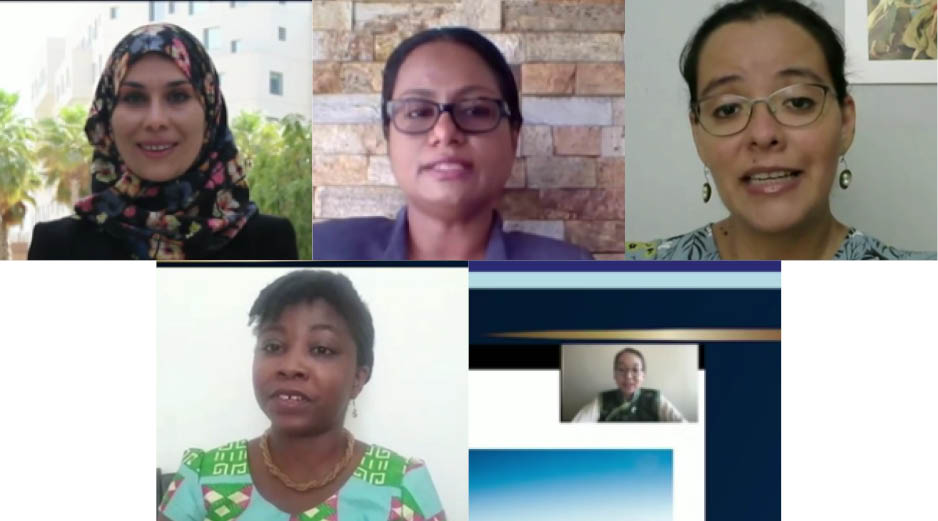 | | | |
| --- | --- | --- |
| | The Call for Applications for the 2022 OWSD-Elsevier Foundation Awards are currently open to candidates working in the areas of climate action and the environment. Applications close October 28. These awards reward and encourage women working and living in eligible developing countries who are in the early stages of their scientific careers. Winners receive USD $5000 as well as a trip tp the prize ceremony at the AAAS conference in the US and other opportunities. | |
Meet the OWSD Executive Board

2021-2025

More than 1000 OWSD members voted in the elections for the next Executive Board, who will be in place from 2021-2025. Meet all the Executive Board members, including many familiar faces and some new ones, here.
Meet the OWSD Fellows
Sayma Serine Chompa




Sayma Serine Chompa is a 2019 PhD fellow from Bangladesh currently completing a full-time fellowship at Universiti Putra Malaysia. Her PhD research is focused on a group of bacteria called rhizobacteria that live in and around plant roots; find out why she is hopeful that these bacteria might be the solution to helping rice plants cope with increasing soil salinity.
Claire D'Andre Hirwa




Claire D'Andre Hirwa, a 2018 OWSD Early Career fellow, is on a mission to save the native local chickens of Rwanda. She hopes that by using genetic marker-assisted selection, she can help breeders quickly select indigenous chickens for egg production and other advantageous traits, improving nutrition security in the country while preventing farmers from having to rely on less sustainable exotic breeds.
In this corner we highlight some of the most exciting recent achievements of our fellows, alumnae, and awardees. Way to go, ladies!




Olubukola Oluranti Babalola, OWSD Vice President for Africa and a 1999 PhD fellow from Nigeria, had the most cited research item in her institute, North-West University, for July 2021, with 216 citations in one month.


Chioma Blaise Chikere, a 2005 PhD fellow from Nigeria, was appointed as Research Fellow in the Department of Environmental Sciences in the College of Agriculture and Environmental Sciences at the University of South Africa (UNISA), from 01 May 2021 to 30 April 2024.


Abeer Abdalla Zakaria Ibrahim , a 2016 PhD fellow from Sudan, published a paper, 'Heuristic Resource Allocation Algorithm for Controller Placement in Multi-Control 5G Based on SDN/NFV Architecture', in IEEE Access. The paper addresses the latest technology issues related to 5G communication networks.


Hemu Kafle, a 2018 Early Career fellow from Nepal, was featured in Nepal Khabar online magazine as well as on two television programmes, AP1's "Prayas" and Kantipur's "Good Morning Nepal", for her successful completion of the first weather station in Nepal, a project financed with her fellowship grant.


Lai Lai, a 2014 PhD fellow from Myanmar, published a paper on 'Rice straw biochar and different urea rates on rice yield and CH4 and CO2 gases emissions' in the Chilean Journal of Agricultural Research.


Sahar Gamal Elbager Mohamed,a 2016 PhD fellow from Sudan, presented two posters based on recent publications: in April 2021, at the 61th Annual Scientific Meeting of the British Society for Haematology, a poster based on her paper 'Impact of JAK2V617F Mutation on Coagulation Function Tests and Inflammatory Markers in Sudanese Patients', published in the British Journal of Hematology; and in September 2021, at the ninth annual meeting of the Society of Hematologic Oncology in September 2021, a poster based on her paper 'MPN-304: Identification of the Key Genes and Molecular Pathways in Essential Thrombocythemia Associated with JAK2V617F Mutation Using Bioinformatics Approach' published in Clinical Lymphoma, Myeloma & Leukemia.


Mekeu Aline Edith Noutcha, a 2001 PhD fellow from Cameroon, was promoted to Professor of Medical Molecular Entomology in the Department of Animal and Environmental Biology at the University of Port Harcourt, Nigeria.


Shobha Poudel, a 2018 Early Career fellow from Nepal, was awarded a two-year USD 84,000 grant from the Asia Pacific Network for Global Change Research (APN) in July 2021, for her research project, 'Assessing the profitability of climate-smart agriculture in the Ganges-Brahmaputra river basin.' She also co-authored a chapter, 'Ecosystem-Based Approaches and Policy Perspectives in Nepal', in the book Ecosystem-Based Disaster and Climate Resilience (pp. 85-100), published by Springer.


Tista Prasai Joshi, a 2019 Early Career fellow as well as 2019 OWSD-Elsevier Foundation awardee, was selected as one of the '50 visionaries of Nepal' by the Annapurna Express. Her vision for Nepal's future was published on the online newspaper on September 6.
OWSD Around the World

Here are a few recent highlights from our network of 42 active National Chapters.

New National Chapters
launched in Benin and El Salvador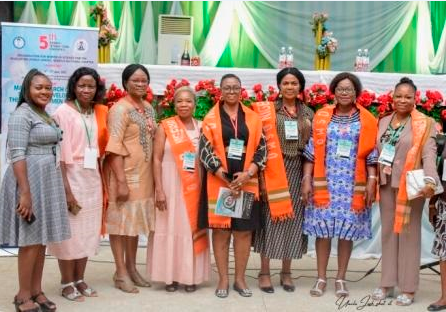 OWSD Nigeria National Chapter members from the Federal University of Technology - Owerri and
Nnamdi Azikiwe University, Awka, at the 5th Biennial Conference of the national chapter.
That's it for this edition - if you like this newsletter, please share it.
---
Copyright © 2021 The Organization for Women in Science for the Developing World
All rights reserved.

Follow us for more updates:

www.owsd.net

Click here to unsubscribe from this list.