El Salvador establishes OWSD National Chapter
September 16, 2021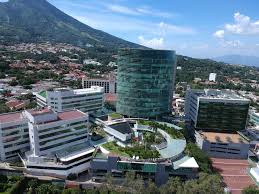 The 42nd national chapter of OWSD was established in El Salvador in September 2021. The national chapter is the 9th in Latin America and the Caribbean; all 9 chapters have been established since 2019. The El Salvador National Chapter is hosted at the Universidad Tecnológica de El Salvador (UTEC) in San Salvador. 
The first Executive Committee of the National Chapter is formed by:
Chair: Camila Calles-Minero, UTEC
Other Executive Committee members: 
"The gap in the participation of women scientists in El Salvador is quite wide, as well as when looking at the academic training of the Salvadoran scientific community, where only 60 people have a PhD, only 17 of which are women," said the National Chapter's Executive Committee. "El Salvador needs to encourage more people to study scientific careers to strengthen the production of new knowledge, especially in the STEAM (Science, Technology, Engineer, Art and Mathematics) areas—and above all, to encourage women to pursue careers in these areas." 
Among the national chapter's planned activities are establishing a database of women in science in El Salvador, orchestrating an awareness, training and visibility campaign for women in science in the country, establishing collaborative research networks with other regional chapters on strategic priorities, promoting girls' and young women's participation in STEM, and instituting a national congress of women scientists. 
At the time of establishment, OWSD had 63 members in the El Salvador National Chapter. Women scientists from or living in El Salvador who are not already members of OWSD can become members here. Members who are interested in joining the National Chapter are invited to contact owsd.elsalvador@gmail.com.