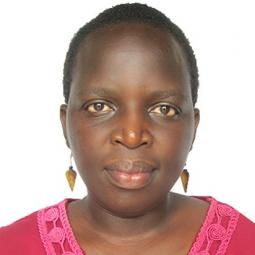 2018 OWSD Early Career fellow


An agricultural scientist on a mission to save Rwanda's indigenous chickens
I wanted to show women that it was possible that when you do agricultural sciences, you can go on and do more for your career development.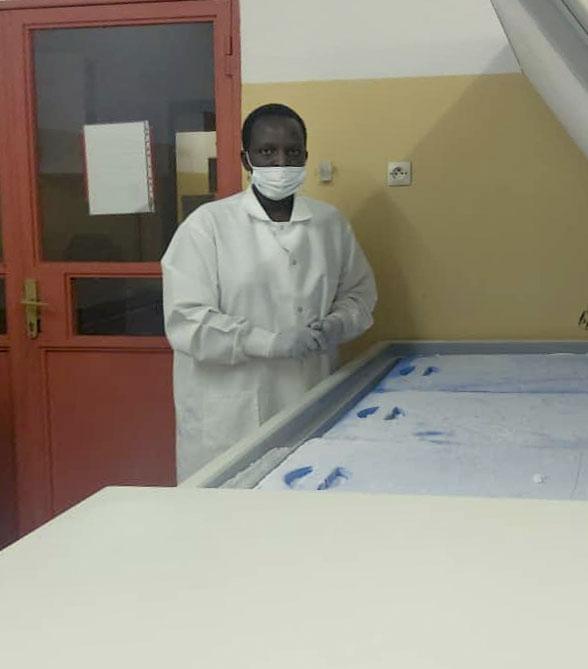 Dr. Claire D'Andre Hirwa is on a mission to save the native local chickens of Rwanda. Chickens are the most commonly raised livestock in rural areas of the country, where many families keep them in small numbers. They are an important source of both income and nutrition—protein, in particular—but the Rwandan indigenous breeds have generally low egg productivity compared to larger exotic breeds. Crossbreeding with exotic breeds has proven to be unsustainable and is threatening to eliminate the indigenous breeds, while traditional methods of genetic improvement through selection by breeders is a long-term, tedious and costly undertaking. Hirwa hopes that by implementing genetic marker-assisted selection (MAS) in local chickens, she can help breeders quickly select indigenous chickens for egg production and other advantageous traits in these breeds.
Growing up in the rural Gatsibo District of Rwanda's Eastern province, Hirwa was interested in the sciences from a young age. The daughter of a primary school teacher and a judge of canton Rwanda, she received constant reminders to "study hard and to plan for the future." When she reached upper secondary school, where students in Rwanda are asked to choose a specialty, Dr. Hirwa opted for veterinary science.
She continued studying animal sciences at the University of Rwanda. Before graduating with her Bachelor's degree in 2005, she applied for and won the UNESCO Great Wall fellowship to travel to the South China Agricultural University in Guangzhou, China, where she completed her Master's degree in 2008. There, she began to specialize further in genetic animal breeding, and became particularly interested in the genetics of poultry breeding. Chickens can be selected for many different genes related to specific traits, including meat production and egg production, but Dr. Hirwa decided to focus on a gene called THRSPα (thyroid hormone responsive spot 14α), which influences the animals' development of fat. Overproduction of fat in chickens can be associated with health problems such as fatty liver syndrome and fatty liver hemorrhagic syndrome, which in turn cause lower egg production and higher mortality. It's also a matter of taste: "Many people don't like to eat fat."
Hirwa was able to characterize the THRSPα gene expression in several varieties of Chinese chickens; this can help breeders to suppress genes which are expressed more in fat development. Her work earned her the Distinguished International Students Scholarship awarded by the Chinese government, to continue to a PhD programme at her university. During her PhD, she turned her focus to a different group of genes, those influencing the rate of growth of the chickens—poultry farmers prefer fast-growing chickens, which take less time and fewer resources to grow to desired size.
Upon completing her PhD in 2011, Hirwa returned to Rwanda, where she worked at the University of Rwanda for a few months before joining the Rwanda Agricultural and Animal Resources Development Board (RAB). She hoped to carry on using molecular genetics techniques to identify genes that could be advantageous for Rwandan poultry breeders, but found that the institute lacked sufficient funding and resources to perform research of this kind. She turned to an online database, Terra Viva, to search for grant opportunities in this field, and discovered the OWSD Early Career fellowship. She put together a proposal for the first round of funding, and was selected as one of the original 2018 cohort of 20 fellows: "I was happy because I felt that I was going to do what I wanted to do."
To characterize the genetic makeup of local chickens, Hirwa and her team work with smallholder farmers across Rwanda to understand what is already known about each type of chicken from their phenotypic (outward) appearance, and then collect blood samples and extract DNA to identify possible genes (the markers in marker-assisted selection) that contribute to phenotypic differences. The samples travel to Kenya to be sequenced, and the resulting data are sent back to Hirwa's lab for analysis. Through this data analysis, the team were able to conclude that there are four distinct breeds of indigenous chickens in Rwanda. With this new knowledge, farmers can select for egg productivity within each breed while preserving the breeds' integrity.
The funding from the OWSD Early Career fellowship supported Hirwa's travel to collect samples from various locations around Rwanda, as well as covering the costs of shipping the samples abroad for genetic sequencing, and consumables used in DNA extraction. She was also able to purchase a special refrigerator for her lab to store samples, and to take on an additional Master's student in the lab to process data.
In the course of her research project, Hirwa also collaborated with local companies that produce feed and other products for poultry farmers, helping them to understand the characteristics of local chicken breeds so that the feed can be tailored to their specific nutritional needs. She also worked with the Rwanda Poultry Industry Association as well as smaller groups of farmers to communicate the goal of her research and gain industry buy-in.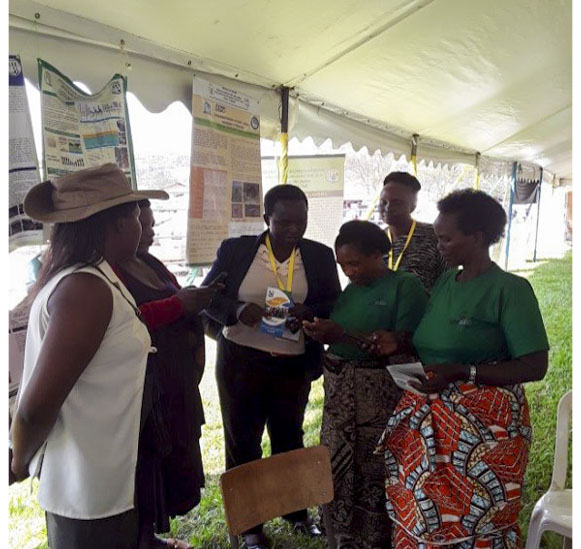 Hirwa hopes that seeing her run her own lab will be an inspiration to younger girls and women entering scientific careers. "In Rwanda we had few women who did a PhD at the time I did [2011]," she says. "When I came back to Rwanda, I was one of two women in my institution [Rwanda Agricultural and Animal Resources Development Board] with a PhD. I wanted to show women that it was possible that when you do agricultural sciences, you can go on and do more for your career development." Now, she explains, she sees more women in the research labs, and many are also electing to proceed from a Master's to a PhD.
The OWSD Early Career fellowship helped her to grow her leadership skills, and begin to think about other aspects of her research she hadn't previously considered, such as incorporating the UN Sustainable Development Goals, linking with industry, and engaging policy makers. She also became recognized as a leading researcher in her field, Hirwa says. "Nationally and internationally, I can be known as a good researcher because of this fellowship."
Related links