The current OWSD Executive Board was elected in June-July 2021 in an online election. The Executive Board consists of a President, four Vice Presidents, four Regional Members, and the immediate past President; there is one Vice President and one Regional Member from each of the four OWSD regions. 
President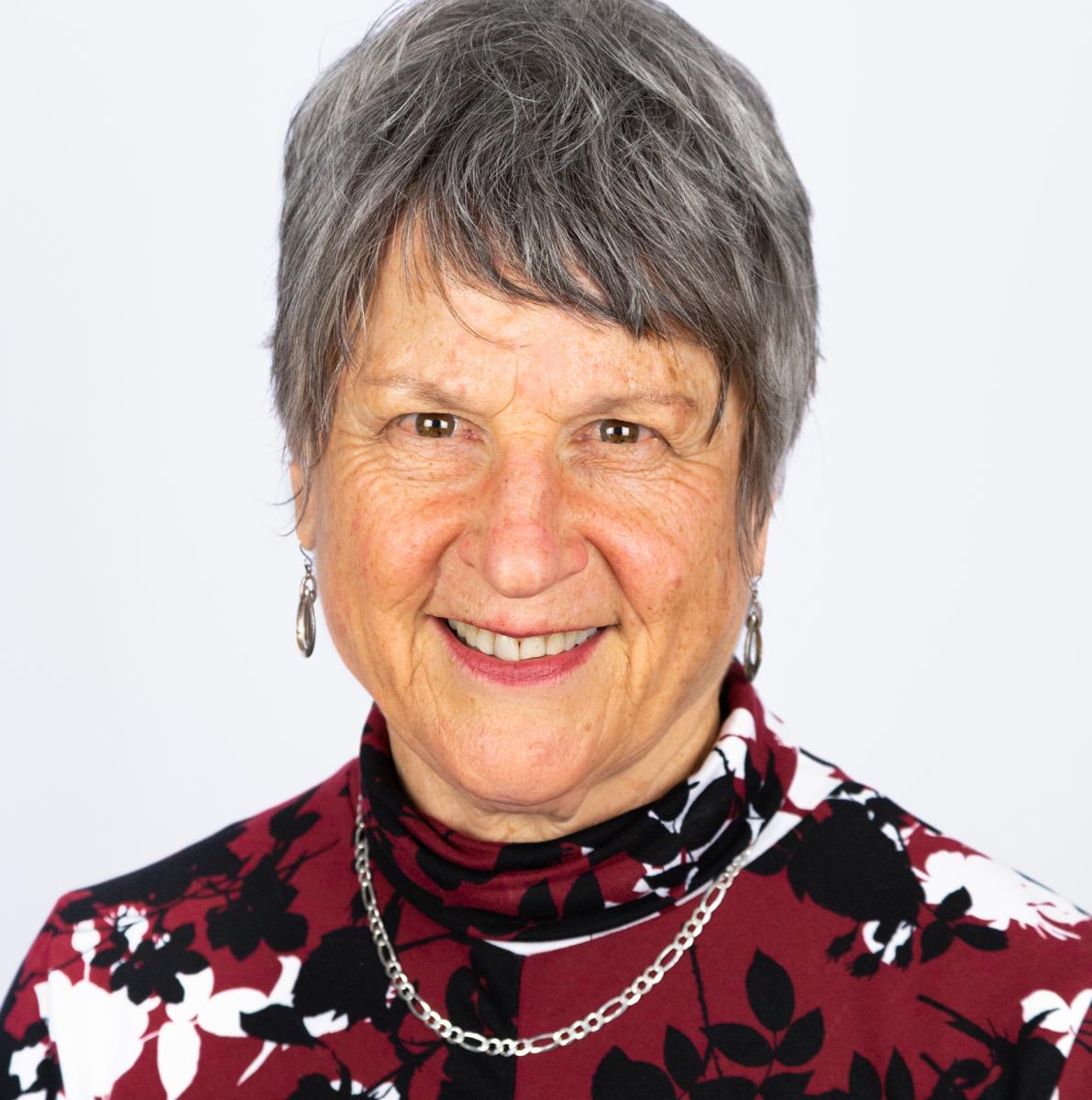 JENNIFER A. THOMSON (South Africa)
Jennifer Thomson is Emeritus Professor in Molecular and Cell Biology at the University of Cape Town, her alma mater where she completed her BSc in Zoology. She also has an MA in Genetics from Cambridge and a PhD in Microbiology from Rhodes University. She was a post-doctoral fellow at Harvard Medical School. She lectured in the Department of Genetics at Wits before founding and directing the Laboratory for Molecular and Cell Biology for the Council for Scientific and Industrial Research. She then became Professor and Head of the Department of Microbiology at the University of Cape Town, a post she held for 12 years. Her main research interests have been   the development of maize resistant to the African endemic maize streak virus and tolerant to drought. Other positions held include the Deputy Dean of Science at UCT, a former chair and member of the South African Genetic Engineering Committee, co-founder and former chair of SA Women in Science and Engineering, Fellow of the Royal Society of South Africa and former Vice-President of the SA Academy of Science. She was the founding Chair of the African Agricultural Technology Foundation (AATF) and Vice-Chair of the board of the International Service for the Acquisition of Agribiotech Applications (ISAAA). She became President of the Organization for Women in Science for the Developing World in 2016 and was awarded the International Prize for the Protection of Human Rights by the Accademia dei Lincei of Italy in 2019. She is a regular writer and international speaker on the subject of genetically modified organisms, especially crops and foods derived from them. Her books, Genes for Africa, Seeds for the Future and Food for Africa are geared towards the layperson Her most recent book is GM Crops and the Global Divide. For a full list of her publications, see here. 
---
Vice-Presidents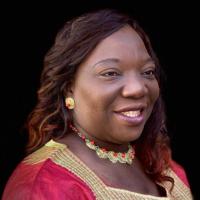 BABALOLA OLUBUKOLA OLURANTI  (Nigeria)
Prof. Olubukola Oluranti Babalola is an NRF rated, internationally published scientist. A product of the premier university of Nigeria & a graduate of the North-West University (NWU) Business School, South Africa. Her dissertation was on Women in STEM leadership. Olubukola obtained Ph.D. in Microbiology with the Visiting Research Fellowship of the International Institute of Tropical Agriculture (IITA) & the Postgraduate Training Fellowships of OWSD. Olubukola, an OWSD alumnus, has been an active member of OWSD since 2000 & has the acquisition of organizational memory of OWSD. She is firmly committed to improving the quality and diversity of OWSD's professional community that is welcoming, inclusive, diverse & equitable for all researchers, academia & industry. Olubukola had two postdoctoral experiences from standard laboratories. First, at the Weizmann Institute of Science, Rehovot, Israel, through the Feinberg Graduate School & the International Atomic Energy Agency (IAEA) fellowship. The second postdoctoral exposure was at the University of the Western Cape, South Africa. She has decades of research experience in rhizosphere metagenomics. Her research support came through grants from the National Research Foundation (NRF) & through the universities. Her research brought her to the limelight for selection as a Research Director at NWU. Olubukola is the incumbent Vice President of OWSD (Africa region) and, without reservation leading, as the head & Principal Investigator, a Microbial Biotechnology Research team. Her laboratory is a mini United Nations, with students from within and outside Africa, making a substantial contribution to Science, her original research motivation. Olubukola belongs to the editorial board for BMC Microbiology (Elsevier) & Biochemistry & Biophysics Reports (Elsevier). Her passion for capacity building has produced 21 PhDs, 20 MScs, & numerous Honors. She is a prolific author with >200 journal articles. In 2018, she delivered her professorial inaugural lecture. She has over 53 certificates in her professional interest areas from the University of California (USA), University of Mauritius, NWU, & Bradford University (UK), to mention a few. She is an AAAS-TWAS Science diplomacy alumnus, a fellow of TWAS and ASSAF. Her wealth of international experience spans the Americas, Asia, Europe, & Oceania. She enjoys international collaborations, research grants, gender lens applications & many awards, including being proclaimed the finalist, GenderInSite 2020.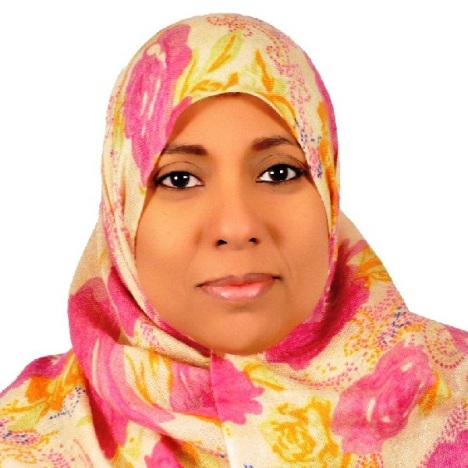 HUDA BASALEEM (Yemen)
Prof. Dr. Huda Basaleem serves as the Secretary General of Yemeni Woman Association for Science and Technology for Development, and currently is the Vice Dean of the Faculty of Postgraduate Studies and Full Professor in the Department of Community Medicine and Public Health, Faculty of Medicine and Health Sciences, at Aden University, as well as Director of the Aden Cancer Registry and Research Center. She is a member of the Administrative Board of Women Center for Research and Training and Bioethics Center for Sciences (Aden University).
Basaleem's research sector and field of experience cover Community Health (Majoring Family Health), Public Health (Majoring Nutrition), Medicine and Health Sciences, Child & Youth Care for Development, Women, nutrition and health, Reproductive health and child health, Maternal and Neonatal Health, Cancer diseases - breast cancer, Gender in Science and Development, Gender Studies (Gender Research into Information and Communication Technologies "ICTs" for women Empowerment).
Basaleem has been an OWSD member since 2005 and was elected Excecutive Board Member for the Arab countries in 2016. As an OWSD PhD fellow and Elsevier Foundation OWSD 2013 awardee in Life Sciences, she seizes all opportunities to inspire women scientists, particularly young ones, to flourish personally and professionally in their scientific participation.  She hereby focuses on the establishment of strong OWSD National Chapters and various local and international networking activities.
Dr. Atya Kapley currently works as a Senior Principal Scientist and Head of the Environment Biotechnology and Genomics Division at the National Environmental Enineering Research Institute (NEERI) in Nagpur, INDIA. Kapley has worked in the area of environmental sciences and bacterial genomics for the past 23 years and specializes in bioremediation solutions for contaminated soil and water while solving problems of environmental contamination and treatment of industrial effluents. As improving water quality has been her main objective, she believes women play a key role in providing a clean and healthy environment for family and society. Kapley is a member of a number of committees amongst these, the Department of Biotechnology and the Ministry of Science and Technology, India.
As a National Chapter Treasurer with a strong focus on gender issues, Dr. Atya Kapley has served as an OWSD member since 2002 and was elected Vice-President for the Asia & Pacific region in 2016.  Motivated by a strong interest to support women and girls in achieving their desired goals, she has organized workshops and conferences to create a discussion platform for gender discrimination as well as to sensitize women scientists and other professionals for these issues.
Dr. Kleinsy Bonilla is a Guatemalan woman scientist who has followed a long path to build a solid identity as a researcher. It required the exposure to several experiences for her to fully understand the complexity of engaging in scientific research, in part because she was academically formed in a context with extremely few female references in science. That is why she considers among her greatest achievements to have contributed to the formation of numerous Guatemalan (and Central American) young researchers through the promotion of networks and communities. In 2017 she became a member of the Guatemala International Network of Scientists and since 2019 she is Full Member of the OWSD Guatemala National Chapter. In March 12th, 2020, along with a group of Guatemalan women scientist, she established the OWSD Guatemala NC to promote activities to inspire children, adolescents and young scientists to pursue studies and career opportunities in STEM.
Dr. Bonilla obtained a Bachelor's degree in Social Sciences, and the professional titles of Lawyer and Public Notary from the San Carlos of Guatemala University (2005), completed successfully a Master's program in International Trade and Economic Cooperation from Kyung Hee University (2008) and obtained a Doctoral degree in International Development Cooperation from Kyung Hee University (2015), Republic of Korea.  Her professional experience is focused in international relations, official development assistance, and economics of development. Her work has involved structuring collaborative processes between actors located in different countries. After she completed her graduate studies, she lived and worked in Seoul (Korea), Quito (Ecuador), Santiago (Chile) and Sao Paulo (Brazil). As for her research interests, she is engaged in topics related to socio-economic development, international cooperation for development, science and technology policy, and science diplomacy. In 2017 she joined the Institute of Geosciences (IG), Department of Science and Technology Policy (DPCT) at the University of Campinas UNICAMP where she is doing research addressing S&T capacity development in Central America, capacity building, scientific workforce in developing countries, and science diplomacy from the perspectives of Latin America. In addition, she continues activities affiliated to the Institute for the Development of Higher Education in Guatemala (INDESGUA). From this position she devotes particular efforts (since 2009) to promote networking among scientific communities in Latin America.
---
Regional Members
Africa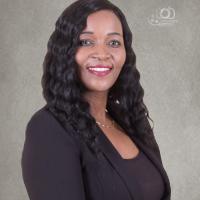 FORTUNATE FARIRAI (Zimbabwe)
Fortunate Farirai is an experienced engineering professional in the field of renewable energy. She holds a PhD in Engineering from the University of the Witwatersrand, Johannesburg, South Africa (Wits) and is a registered professional engineer with the Engineering Council of Zimbabwe and Zimbabwe Institution of Engineers. She is also an associate member of the Zimbabwe Academy of Sciences. She holds an MSc in Renewable Energy Engineering from the University of Zimbabwe (UZ) and a BSc (Hon) in Chemical Technology from the Midlands State University, both in Zimbabwe.
From 2012 to date, Fortunate has contributed to various R&D projects within Southern Africa and regularly interfaces with the international energy community. She also worked as a Senior Research Engineer in the Energy Technology Institute at the Scientific and Industrial Research and Development Centre (SIRDC) in Zimbabwe. After her PhD, in 2020, she founded and is the current Director of Sustenergy, a company dedicated to a cause that is very close to her heart, renewable energy. 
Fortunate is highly passionate about the holistic growth of her community and thus dedicates a significant portion of her time to national and voluntary service. Currently, she is the Green Hydrogen Atlas Africa Project Team Leader for Zimbabwe, an initiative by German Federal Ministry of Research and Education,  Forschungszentrum Jülich, SASSCAL and SACREEE to determine the green hydrogen potential of the Southern Africa which is very critical considering the importance of the resource in future energy scenarios. She is also among the four selected Post- Doctoral Fellows in Africa for the Green Hydrogen Atlas Africa Project. In 2021, she led a project on the Development of Bankable Solar Thermal Technology Proposal for Zimbabwe under the Ministry of Energy and Power Development, UNDP and SOLTRAIN. She was also part of the team that developed the National Energy Efficiency Policy for Zimbabwe in 2020. Also, she is the incumbent Chairperson of the Organisation for Women in Science for the Developing World, Zimbabwe National Chapter. The work brings her much joy as she gets to help empower women in related career fields, assist in strengthening their professional network and facilitate activities that augment their competitiveness in the modern workplace.
In collaboration with members of her network at Wits, UZ and other industry partners she has published research articles in high-impact factor international journals and also presented at various technical conferences in Europe and Africa. She has also co-authored a book chapter. Even today, her research momentum remains as evidenced by the many articles she continues to publish.
Unique to her, despite the demanding professional and academic life, she is a proud and dedicated wife and mother to 3 energetic boys. She happily claims that her family is the greatest source of support and strength in her work. Due to her strong pioneering spirit, Fortunate is also an active entrepreneur. In 2015, she co-founded and is currently a director of Wise Petroleum, a company involved in fuel handling and distribution in Zimbabwe.  
Arab Countries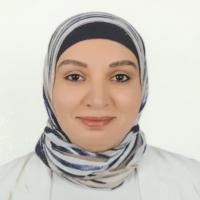 SHYMAA ENANY (Egypt)
Dr. Shymaa Enany is an associate professor of Microbiology, Suez Canal University, Egypt. She received her PhD from School of Medical Sciences, Niigata University, Japan. Her postdoc was in USA and Japan. She was the first Arab scientist applying microbial proteomic techniques helping in revealing good markers for microbes spreading in the community.
She received many awards for her scientific contributions. Recently, she awarded the most prestigious award in Egypt; the state encouragement prize for women in the field of health and pharmaceutical sciences, 2019. Also, she was awarded The World Academy of Sciences (TWAS) Young Arab Scientist Prize 2018 for Scientific Achievement in Medical Sciences. This year, she was selected as a member in the Global Young Academy (GYA). She is an alumna of Egyptian Young Academy of Science, an evaluator on Academy of Scientific Research and Technology, a reviewer in International Exhibition of Innovation, and an affiliate of The World Academy of Sciences. Dr. Shymaa is also one of scientific committee of World Forum for Women in Science, a selected young leader in Science and Technology in Society (STS) forum and World Science Forum (WSF), a member in the global Open Science Group, and a collaborator in Global Burden of Disease.
She is one of Egyptian Microbiology National Committee working for achieving sustainable development goals for a better future. She was appointed as an Egyptian ambassador in Next Einstein Forum (NEF), which showcase the global contribution and potential of scientists from Africa that enabling Africa to get onto the global scientific stage, and she is a selected member in COVID-19 Diagnostics group in Africa and the co-chair of the COVID-19 Clinical Research Coalition platform (Immunology, Virology and Diagnostics Working Group) in low- and middle-income countries. Latterly, she is selected as an African science leadership program fellow.
Asia & Pacific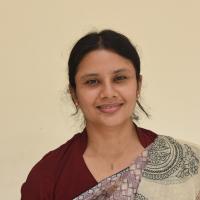 HASIN ANUPAMA AZHARI (Bangladesh)
Professor Dr. Hasin Anupama Azhari is former Chairman of the Department of Medical Physics and Biomedical Engineering, Gono Bishwabidyalay (GB, University) and former Dean, Physical and Mathematical Sciences, GB. She has academic experience of more than 15 years of the academic field and got many clinical training in radiation oncology and diagnostic radiology from India, Germany, Italy. Currently she is the CEO, South Asia centre for Medical Physics and Cancer Research (SCMPCR), Secretary- General Asia–Oceania Federation of Organizations for Medical Physics, (AFOMP); and Founder President, Bangladesh Medical Physics Society (BMPS).
She has been awarded as PhD fellow, OWSD, Zhejiang Cancer Hospital, China was the host institute. About more than 60 research works were published in different national and international Journals and books. She has organized many national and international conferences and workshops. She acts as a reviewer for different national and international Journals and supervised many BSc projects, MSc thesis and PhD thesis.
During Covid-19 Pandemic Dr. Anupama has been keeping up her work with the Health Ministry, Bangladesh Government to create and spread awareness following the directives from WHO. Recently a chapter Medical Physics during the COVID-19 Pandemic Global Perspectives— Asia-Pacific. In the book: Medical Physics During the COVID-19 Pandemic Global Perspectives in Clinical Practice, Education and Research Taylor and Francis 2021.
Dr. Azhari received the "International Day of Medical Physics award 2018" from IOMP and AFOMP Outstanding Medical Physicist Award 2020. She has collaborated different countries for development of Medical Physics education in international standard. She was a project coordinator for Bengal translation at EMITEL e-Encyclopaedia of Medical Physics and Multilingual Dictionary and terms, a project of IOMP from 2000-2015.
She is the first women MP in Bangladesh having MSc in MP, become Chairman in one and only Medical Physics course in Bangladesh in Gono University. She has communicated with the health ministry and other government. nongovernment organization to publicize of the subject. She has able to create position and recruitment rules working with Directorate of Health Services and Ministry of Health.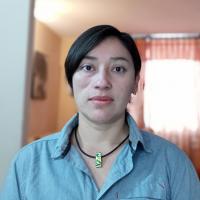 PATRICIA CASTILLO-BRICENO (Ecuador)
As a child, the ocean and its amazing animals fascinated Dr. Patricia Castillo-Briceno.  She spent her childhood in the Ecuadorian highlands in Quito, where she was born, but life took her to the coast as a teenager. To see marine life and new places was as challenging as it was beautiful, and she believes that was training to manage the forthcoming. She went to study marine biology in Bahia, the only place in Ecuador where that career was available, and graduated enlisted as a volunteer to the Galapagos, working with marine iguanas and meeting scientists from different part of the world. The different experiences moved her to apply for scholarships to do her PhD, the first in her family. Moving and starting again, studying a lot and living in new places has become a common and enjoyable feeling for her now. It is the excitement and decision on each challenge, the recognition of sciences as a need for development, and the need of more diversity for the advancement of sciences. This was particularly clear after her PhD studies in Spain, and then in France for her postdoctoral research. There, she could apply and obtain competitive scholarships and grants, publishing and participating in international congresses, and enjoying a personal and professional community with good access to top technology. This scenario did not exist in Ecuador when she left in 2006 to pursue my PhD, but should available for everyone. In 2014, she came to Ecuador with a call for international researchers willing to transfer all they had learned - to put her knowledge to service for the development of her country, to strengthen higher education quality; and to promote diversity in sciences. Unfortunately, the technology needed for her research project was almost inaccessible, due to importation and local policies. Her project was on physiology applied to assess climate change impacts, and denial was locally strong too; gender equity in academia was also still a remote concept. These different kinds of challenges led her to see the need for the advancement of sciences in Latin American countries in a new perspective. To find or create options; to reach and inform strategic stakeholders and decision makers; to involve scientists from other institutions; to work with international cooperation organizations; and a lot of networking. She has also participated as national expert on national environmental law for the WOA II of UN Regular Process, and the work keeps going.
---
Past Presidents

FANG XIN (China)
Prof. Fang Xin served as President of OWSD from 2010-2016. As immediate Past President, she is now a member of the OWSD Executive Board 2016-2020.
F. Xin has a distinguished career in the field of science and technology policy and is noted for her achievements in technological innovation, and the institutional reform of science and technology (S&T) in China. She is currently a research professor and President of School of Policy and Management of University of Chinese Academy of Sciences (CAS). F. Xin majored in machinery engineering and then obtained her Master's in optical engineering from the Beijing Institute of Technology. She received her PhD from the School of Economics and Management at Tsinghua University, China, and was a visiting scholar at the Department of Management Science at George Washington University in the USA. F. Xin has written a dozen monographs, some 80 research papers and translated many articles. In 2010 Prof Fang's scientific excellence and contributions to research in the developing world were rewarded when she became a TWAS Fellow. 
As a scientific administrator, F. Xin  has served as section chief of policy research and director of the CAS Institute of Policy & Management. She has also been a member of the International S&T Policy Research Council, President of the China Association for S&T Policy Research, Professor of the Management School of CAS and chief-editor of the journal Studies in the Science of Science. She is a member of the Standing Committee of the National People's Congress (NPC) and a member of the Seventh National Committee of the China Association for Science and Technology (CAST). She is now Chair of China Committee for OWSD.
F. Xin was awarded the title of 'Outstanding Woman Leader' from the CPC Committee at the Government Department in 2002, awarded a Prize for CAS Young Scientists in 2001, and the first prize for S&T Progress from the Ministry of Education in 2000.

KAISER JAMIL (India)
Kaiser Jamil served as President of OWSD from 2005-2010, and was Vice President for Asia & the Pacific from 1999-2005. She has been a member of OWSD since 1990 and founded the OWSD Indian National Chapter.
K. Jamil is presently dean and honorary professor for the Centre of Biotechnology and Bioinformatics at the Jawaharlal Nehru Institute of Advanced Studies (JNIAS) in Hyderabad, India and has established a Biotechnology, Molecular Biology and Bioinformatics Centre there. She has previously worked in four distinguished scientific institutions: the Indian Institute of Chemical Technology (IICT) and the Centre for Cellular and Molecular Biology (CCMB) both in Hyderabad, and at the University of Sydney (Australia) and the University of Paris (France). During her career as an active researcher and head of the Biology and Biotechnology division of IICT, K. Jamil established multidisciplinary research in biology. She has guided over 25 PhD students and over 100 MSc and graduate students for project work. She has published more than 200 papers in peer-reviewed journals of repute.
K. Jamil graduated and received her Masters in Biology from Osmania University in Hyderabad and joined IICT as a research fellow in 1965, completing her PhD in 1971, when she joined CCMB, working on the biochemistry of mammalian reproduction. She then moved to IICT as head of the Biology division. She was awarded Emeritus Scientist until 2005 and then continued her research at the Genetics Department of Mahavir Hospital and Research Center. She established the cytogenetics and genetic toxicology lab and became research director of the Indo-American Cancer Research Institute (2006-2008) establishing a cancer biology lab and stem cells lab. Her current research is on cancer biomarkers.
K. Jamil has patented her work on cancer prognosis 'Possible Outcomes in Multi-Factored Diseases' and has several other patents from IICT. Prof Jamil is a life member and fellow of several academies and scientific associations in which she holds executive positions. She was one of the top twenty scientists of the country to be honoured with the award of "Modern Medicare" for her work on cancer research in the area of pharmacogenomics and has been a task force member and advisor on various governmental committees. Most recently she received the Distinguished Scientist Award from the Pentagram Research Centre in 2012 . She is on the Editorial board of 3 prestigious journals.
---
Special Advisor
MOHAMED HASSAN (Sudan)
Mohamed H. A. Hassan is Special Advisor to OWSD and was a founding member of the study group that met in 1987 to discuss the possibility of setting up an organization dedicated to the needs of women in science in developing countries.
M. Hassan is President of TWAS, the World Academy of Sciences, co-chair of the global network of science academies (IAP) , and chairman of the Council of the United Nations University (UNU). He also serves on a number of Boards of international organizations worldwide, including START - the global change SysTem for Analysis, Research and Training, based in Washington, USA, the Board of Trustees of the Bibliotheca Alexandrina in Egypt; the Council of Science and Technology in Society Forum in Japan; the Board of the International Science Programme in Sweden; the Board of the Science Initiative Group, USA; and the International Advisory Board of the Centre for International Development in Germany.
After obtaining his DPhil in Mathematics from the University of Oxford M. Hassan returned to Sudan as Lecturer at the University of Khartoum, and later became Professor and Dean of the School of Mathematical Sciences. He has many publications in theoretical plasma physics and fusion Energy; and in wind erosion, dust and sand transport in dry lands. He has also published several articles on science and technology in the developing world.
M.  Hassan was founding executive director of TWAS, president of the African Academy of Sciences and chairman, Honorary Presidential Advisory Council for Science and Technology in Nigeria. Among his honours: Comendator, Grand Cross, and National Order of Scientific Merit, Brazil; and Officer, Order of Merit of the Italian Republic.
M. Hassan is a member of several merit-based academies of science, including TWAS, the African Academy of Sciences; and the Islamic World Academy of Sciences; as well as the national science academies of Belgium, Columbia, Cuba, Lebanon, Pakistan and South Africa.
Previous OWSD Executive Board members
2016-2021 (click here for full bios)
President
Jennifer Thomson (South Africa)
Vice Presidents
Africa
Olubukola Oluranti Babalola (Nigeria)
Arab Region
Nashwa Eassa (Sudan)
Asia & the Pacific
Atya Kapley (India)
Latin America & the Caribbean:
Jana Rodríguez Hertz (Uruguay)
Regional Members
Africa
Esi Awuah (Ghana)
Arab Region
Huda Basaleem
 (Yemen)
Asia & the Pacific
Hasin Anupama Azhari
 (Bangladesh)  
---
2010-2015
President
Fang Xin (China)
Vice Presidents
Africa
Dolly Ahbor Ighoroje (Nigeria)
Arab Region
Samira Omar (Kuwait)
Asia & the Pacific
Farida Shah (Malaysia)
Latin America & the Caribbean:
Mayra de la Torre (Mexico)
Regional Members
Africa
Esi Awuah (Ghana)
Arab Region
Rokhsana Abdul Raman
 (Yemen)
Asia & the Pacific
Sudha Nair
 (India)
Latin America & the Caribbean
Miriam Diaz
 (Venezuela)
---
2005-2010
President:
Kaiser Jamil (India)
Vice Presidents:
Africa
D.A. Ighoroje (Nigeria)
Arab region
Rokhsana Ismail (Yemen)
Asia & the Pacific
Fang Xin (China)
Latin America the Caribbean
Elsa Quiroga (Bolivia)
Regional Members:
Africa
D. Kisamo (Tanzania)
Arab region
Aida El-Azzouny (Egypt)
Asia & the Pacific
Farida Habib Shah (Malaysia)
Latin America the Caribbean
Mayra M. de la Torre (Mexico)
---
1999-2004
President:
Lydia P. Makhubu (Swaziland)
Vice Presidents:
Africa
Grace Alele Williams (Nigeria)
Asia & the Pacific
Kaiser Jamil (India)
Arab region
Farkhonda Hassan (Egypt)
Latin America & the Caribbean:
Lilliam Alvarez Diaz (Cuba)
Regional Members:
Africa
Christiana Nso Mbi (Cameroon)
Asia & the Pacific
Farida Habib Shah
Arab region
Hilweh A. Malhas
Latin America & the Caribbean
Elsa Ruth Quiroga Onostre de Olivo (Bolivia) 
---
1993-1998
President:
Lydia P. Makhubu (Swaziland)
Vice Presidents:
Africa
Grace Alele Williams (Nigeria)
Arab region
Farkhonda Hassan (Egypt)
Asia & Pacific Region
Filomena Campos (Philippines)
Latin America & the Caribbean
Ana Maria Cetto (Mexico)
Regional Members
Africa
Christiana Mbi (Cameroon)
Arab
Fatima Abdali (Kuwait)
Asia & the Pacific
Qiheng Hu (China)
Latin America & the Caribbean
Patience Dennis (Jamaica)
Downloads