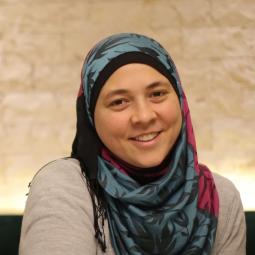 Membership type: full
Nawal Abusultan
Country of origin: Palestine
Currently in: Palestine, Gaza
General field of specialization: Social and Economic Sciences
---
Academic Background

Degrees

2014 Master Social and Economic Sciences

2006 Undergraduate Computing and Information Technology

Research and Profession

Current Research Activities

Social and Economic Sciences



Publications resulting from Research:

- Eldajani, E. & Abusultan, N. & Aldahouk, H. (2017). A Suggested Research Map for Postgraduate Students in Major of Educational Administration in Universities of Gaza Governorates. IUG Journal of Educational & Psychology Sciences, 27(1).
- Abusultan, N. & Elaajez, F. (2017). Network Leadership Prerequisites at Ministry of Education in Gaza and Means of Enhancement. Saarbrucken: Noor Publishing.


Current profession

Current professional activities type:

E-learning Development

Prizes, Grants and Awards

Other Awards

Feb 2019

Atlas Corps Fellowship

The Atlas Corps Fellowship is a 12-18 month Fellowship in the United States for the world's top social change leaders. Fellows serve full-time at Host Organizations to develop leadership skills and learn effective practices through the Atlas Corps Global Leadership Lab professional development series and networking opportunities with other Fellows.