OWSD has a General Assembly (GA) and International Conference every 4-6 years which all OWSD members are invited to attend. The GA is the main decision-making body of the Organization and is the place where members can vote for new members of the executive board, including the president, 4 vice presidents and 4 regional members.
The aims of the Conference are to:
Explore and identify new dimensions for women's research in science and technology, education and training;
Identify ways of promoting the involvement of women in harnessing science and technology for sustainable development;
Explore opportunities and develop strategies for the participation of women in the development and utilization of new technologies;
Examine the role and develop strategies for the participation and leadership of women in national innovation systems; and
Explore gender dimensions and effects of scientific and technological research for development.
The general outcomes of the Conference and General Assembly are to:
Increase recognition of the scientific and technological achievements of women and their contribution to emerging areas of importance in development;
Increase interaction and promote networking and exchange between women scientists, including young women scientists, from developing countries;
Increase assistance to national, regional and international organizations to involve women scientists in their projects;
Disseminate information about OWSD activities; and
Increase understanding of the role of science and technology in supporting women's critical role in sustainable development.
Proceedings
OWSD prepares a series of publications, including an Annual Report and conference proceedings. We also recommend some publications on women, science and development.
See all the Proceedings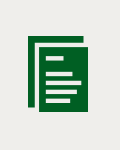 Proceeding
Beijing conference: Documents and articles
Photographs, abstracts booklet, participants list and other conference material is available for downloading Please see the pages of the Chinese Academy of Sciences portal dedicated to the TWOWS conference in Beijing. The Conference is featured in the August 2010 issue of the CAS Newsletter.