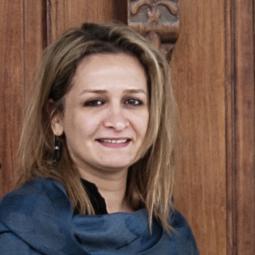 Membership type: associate
Nada AlShammari
Country of origin: Kuwait
Currently in: Kuwait, Kuwait
General field of specialization: Interdisciplinary
---
Academic Background

Degrees

2020 Interdisciplinary

Research and Profession

Current Research Activities

Interdisciplinary

The Converging Arts and Science.

Publications resulting from Research:

Current profession

Current professional activities type:

Research

Industry

Higher Education Study

Science Communication, Innovation through the Arts and Converging Science.

Workshop and Conference Attended

2014 Kuwait Leadership for Impact: empowering women in the GUlf

2013 The Barbican, London The Power and Benefit of Public Enterprise

2013 Pratt Institute, NY, USA CSDS Sustainability Crash Course

2013 Campbell Public Affairs Institute, Syracuse, USA Models of Community Engagement

2013 Campbell Public Affairs Institute, Syracuse, USA Social Media in the Public Sector

2013 Kuwait International Conference Women in Science

2013 The Rockefeller University, NY, USA Improving Dialogue between Scientists & Educators

2014 Kuwait University Fourth International Symposium on "Women and Parliament:the Present and the Future"

2015 Kuwait University The role of civil society organizations in women's empowerment

Affiliations

Business and Professional Women

Presentation given

2013

Media For Change, workshop leader

Aqaba, Jordan

Event: Leaders of Democracy

2013

Civic Education: the impact of Film, curator and organizer

NY, USA

Event: 'Hatha Anna' [ this is me ] MENA Film Festival

2013

Media and Gender: case studies Middle East and North Africa

Istanbul, Turkey

Event: Leadership for Democracy Fellowship Alumni Conference

2014

Trailblazing Women in the History of Kuwait

Kuwait University, Kuwait

Event: 4th Womens Conference: Women's Research and Studies Center

Prizes, Grants and Awards

Other Awards

Feb 2013

Civic Education and Leadership Fellowship

The Civic Education and Leadership Fellowship (CELF) provides academics in the social sciences from the Middle East and North Africa to engage in 4-month residencies at the Maxwell School for Citizenship and Public Affairs at Syracuse University. The objectives of the program are to: • promote democracy and international standards in social science education at the university policy level • enhance the quality of civic education through improved curricula development and delivery, increased institutional capacity, and expanded student and faculty engagement.

Sep 2010

International Research Fellowship: Institute for the Converging Arts and Sciences

For interdisciplinary research in non-representational theory as a significant interpretive tool for new media, visual/aural cultures, communication technologies and the creative industries.

Feb 2007

The Kathy Acker Award for Multimedia Artists

The Kathy Acker grant and award [ USA and UK ] is given to members of creative communities who have made outstanding contributions in their discipline, or else served their community in outstanding ways. The award is named after novelist Kathy Acker, known for her uncompromising dedication and pioneering productions.

Sep 2003

Erasmus Scholar

Grant for Scholarship in 'Visual Cultures', at FAMU and Charles University, Czech Republic

Apr 2016

Arab Woman Award

Inspirational Arab Woman of the year 2016, Kuwait.