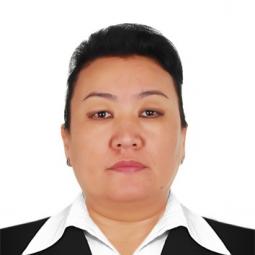 Membership type: friends
Jamila Djumabaeva
Country of origin: Uzbekistan
Currently in: Uzbekistan, Tashkent
General field of specialization: Other
---
Academic Background

Degrees

2007 Doctorate Other

Research and Profession

Current Research Activities

Other

Linguistics, Corpus Linguistics? Text Linguistics, Translation studies, Semantics, EFL Teaching methods

Current profession

Current professional activities type:

Administration

Teaching

Higher Education Study

Workshop and Conference Attended

2014 Bertinoro, Italy International Conference "Food and Culture in Translation"

2009, 2011 Muenster, Germany. Tashkent, Uzbekistan International Conference "Linguistics, Literature, Didactics"