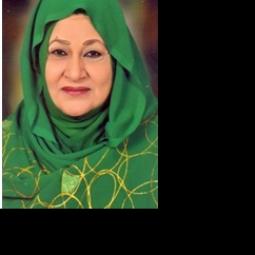 Membership type: full
Noon Eltahir
Country of origin: Sudan
Currently in: Sudan, khartoum
General field of specialization: Biological Systems and Organisms
---
Academic Background

Degrees

2015 Master Biological Systems and Organisms

Research and Profession

Current Research Activities

Biological Systems and Organisms

Animal behaviour (Birds).

Publications resulting from Research:

1. Darco. N.Y&Eltahir. N.B. 2012. Host Selectivity by Cicada for Final Stage of Moulting. Sudan Journal of Science (SJS).

2. Noon Bushra Eltahir. 2012. Poster: Some Chemical Qualities of Drinking Water in Khartoum State. Annual conference of postgraduate studies and scientific research basic science and engineering studies at Friend ship hall, Khartoum.

3. Noon Bushra Eltahir & Dawi Musa Hammad 2013. Abstract: Breeding Habits and Nesting Success of Village Weavers (Spotted–Backed) Ploceus cucullatus at Soba Region, Khartoum State Sudan. At The Tropical Biology Association African Alumni Group — TAAG — Maiden African student's conference.

4. Noon Bushra Eltahir, Dawi Musa Hamed.2015. Breeding habits and nesting success of the Village Weaver Ploceuscucullatus, at Khartoum, Sudan. International Journal of Science and Research (IJSR) ISSN (Online): 2319-7064 Index Copernicus Value (2013): 6.14 | Impact Factor (2015): 6.391.