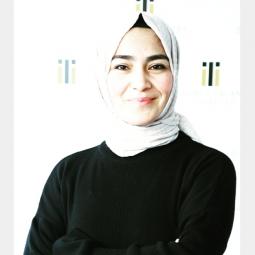 Membership type: full
Zebiniso Kamalova
Country of origin: Uzbekistan
Currently in: Republic of Türkiye, İstanbul
General field of specialization: Social and Economic Sciences
---
Academic Background

Degrees

2019 Doctorate Social and Economic Sciences

Research and Profession

Current Research Activities

Social and Economic Sciences

China's Global Rise and its Impact on the Central Asian Turkic Republics: A Multidimensional and Interdisciplinary Study

Publications resulting from Research:

In a post-Cold War system of international relations with a shifting center of global economic power toward the Asia-Pacific region, Central Asia constitutes a region for competition (potentially conflict) between great powers, while at the same it is a region where a great power equilibrium may occur simultaneously. In other words, each regional and extra-regional actor has important strategic interests in Central Asia, which are clashing in certain areas, while overlapping in other spheres. Therefore, competition and cooperation are intertwined in this specific post-Soviet region. Such a situation is particularly salient in the sense that a Sino-Russian rapprochement is taking place in the same region. Russia's Eurasian Economic Union (EEU) established in 2015, and China's Belt and Road Initiative (BRI) launched in 2013 with an aspiration to revive the historical Silk Road constitute two major integration and cooperation policies targeting the countries of the region. At the same time there is Russia's Greater Eurasia Partnership (GEP) project which envisages a strategy of merging and harmonization of the abovementioned policies and therefore the institutionalization of the emerging great power equilibrium. Turkey also has several complementary connectivity projects such as the Middle Corridor and Asia Anew Initiative which to some extent are linked to China's BRI. Such a power dynamic, specifically in the context of China's rise and expansionist policies, creates both positive and negative social-cultural, demographic, economic and political impacts on the Turkish Republics located in Central Asia. Against this backdrop the main purpose of this research project is to examine the impact of China's global rise on the Central Asian Turkish Republics in a multi-dimensional and interdisciplinary framework which will encompass four basic dimensions of the analysis – historical, socio-cultural, economic and geopolitical – formed by eclectically synthetized disciplines such as history, sociology, demography, economics, political science and international relations. In doing so the research project will apply a mixed method approach based on the theoretical debate between constructivist and rationalist approaches with a specific focus on the conceptualization of normative and rational dimensions of China's regional actorness and power projection. Methodologically the research departs from a textual/content analysis and qualitative analysis of expert opinion as a data collection method.