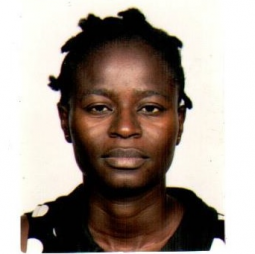 Membership type: full
Trust Kasambala
Country of origin: Malawi
Currently in: Malawi, Lilongwe
General field of specialization: Agricultural Sciences
---
Academic Background

Degrees

2018 Doctorate Agricultural Sciences

Research and Profession

Current Research Activities

Agricultural Sciences

My research focus is identification, evaluation and development of non-chemical pesticides (biopesticides) for control of insect pests and plant pathogens. I am using insect pathogenic fungi Beauveria bassiana and Metarhizium anisopliae; and pesticidal plants fish bean (Tephrosia vogelii), mexican sunflower (Tithonia diversifolia) and neem (Azadirachta indica) as biopesticides. For management of insect pests of stored grains, I promote the use of hermetic storage methods such as the use of triple bagging. I am also interested in Pollinator biology

Publications resulting from Research:

1. Kasambala Donga, T. and Meadow, R. Determination of Genetic Diversity in Chilo partellus, Busseola fusca, and Spodoptera frugiperda Infesting Sugarcane in Southern Malawi Using DNA Barcodes. Insects 2018, 9, 74; doi:10.3390/insects9030074
2. Kasambala Donga, T. and Eklo, O.M. Environmental load of pesticides used in conventional sugarcane production in Malawi. Crop Protection 2018, 108 (2018) 71–77; doi.org/10.1016/j.cropro.2018.02.012
3. Kasambala Donga, T. Vega, E. and Klingen, I. Establishment of the fungal entomopathogen Beauveria bassiana as an endophyte in sugarcane, Saccharum officinarum. Fungal Ecology 2018, 35 (2018) 70-77; https://doi.org/10.1016/j.funeco.2018.06.008



Current profession

Current professional activities type:

I am currently teaching general and applied entomology at both undergraduate and postgraduate levels. I also conduct research on entomology and crop protection issues.

Presentation given

2018

Impact of climate variability on the use and exposure of pesticides in sugarcane production in Malawi

Bingu International Conference Centre, Lilongwe, Malawi

Event: 2018 LUANAR AND CABMACC RESEARCH DISSEMINATION CONFERENCE

Prizes, Grants and Awards

Other Awards

Jun 2019

One Planet 2019 Candidate Laureate

Announced at the One Planet Summit held in Paris in December 2017, the One Planet Fellowship will work to build the capacity of high-potential researchers from Africa and Europe to develop relevant, gender responsive interventions towards climate change adaptation. It is designed to build and enhance the mentoring, scientific, networking and leadership skills of scientists working on the nexus between agriculture and climate change adaptation and mitigation. African Women in Agricultural Research and Development (AWARD) will lead the management of the Fellowship in partnership with Agropolis Fondation.

Dec 2019

Harnessing pollinator bioinformatics in Malawi through understanding of agroecological interventions

The project will be implemented in 36 months and will work to develop a database and portal that will enhance access of pollinator biodiversity information. Information collected through this program will enable policy makers and others to understand the significance of pollinator diversity, and hence promote effective conservation action.