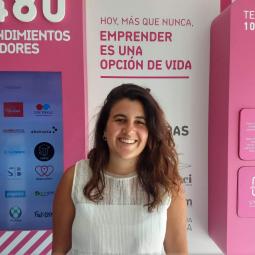 Membership type: full
Guadalupe Moles Poggi
Country of origin: Uruguay
Currently in: Uruguay, Montevideo
General field of specialization: Social and Economic Sciences
---
Academic Background

Degrees

2018 Master Social and Economic Sciences

2016 Undergraduate Social and Economic Sciences

Research and Profession

Current profession

Current professional activities type:

Project Management - Proyecta Uruguay Soft landing programme coordinator. The programme aims to attract foreign businesses to develop their business from Uruguay to the world. Support to the beneficiary: advise and assist on the application process for the different options of funding. - Innovative Entrepreneurs Undertake calls for new project proposals, such as new funding programmes, analyse the proposals and provide support for the evaluation. Monitoring the progress and the attainment of the proposed objectives of the projects that have been granted the fund.