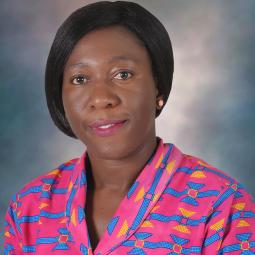 Membership type: full
Angela Msipha
Country of origin: Zimbabwe
Currently in: Zimbabwe, Harare
General field of specialization: Engineering sciences
---
Academic Background

Degrees

2012 Master Other

2007 Undergraduate Engineering sciences

Research and Profession

Current Research Activities

Engineering sciences

Renewable energy technologies Agro-Machinery Post-harvest management Lean manufacturing

Publications resulting from Research:

 Tea Gyoung Kang, Kyu Hong Choi, Hyeon Jong Jun, Yong Choi, Iil Soo Choi, Duk Kyu Choi,Che Yun Eom, and Angela Msipha; Analysis on Technical Support of Soybean Integrated Mechanization in Zimbabwe; 2014; The Korean Society of International Agriculturehttp://dx.doi.org/10.12719/KSIA.2014.26.4.372ISSN 1225-8504 (Print), ISSN 2287-8165 (Online)
 Co-authored a paper entitled "Development of Mechanized Poultry de-Feathering Process for Small Scale Farmers in Zimbabwe" presented at the Zimbabwe International Research Symposium (13 and 14 February 2013) organized by the Research Council of Zimbabwe.
 "Electrical Energy Intensity as a Cleaner Production measure for resource usage optimisation: An investigation into a tobacco manufacturing company in Zimbabwe"- International Journal of Application or Innovation in Engineering & Management (IJAIEM), Volume 2, Issue 1, January 2013, ISSN 2319 – 4847 publication: pages 46-52. http://www.ijaiem.org/V2I1.html
 "Optimisation of Nd:YAG Laser Parameters for Cutting of Thick Steel Sheet Using Taguchi's Design Of Experiments"- International Mechanical Engineering Congress and Exposition (IMECE), 2013-62456
 "Preventive Maintenance Using Reliability Centered Maintenance (RCM): A Case Study of a Ferrochrome Manufacturing Company"- South African Journal of Industrial Engineering (SAJIE) May 2010 Vol 21(1) publication: pages 207-235. http://sajie.journals.ac.za/pub/article/view/78


Current profession

Current professional activities type:

A professional and multidisciplinary engineer with activities in technical research and development in the fields of agro-machinery, renewable energy, manufacturing systems, business process reengineering, project management, maintenance management and engineering design.

Workshop and Conference Attended

2016 Morroco Planning meeting for Agricultural Mechanization Network

Affiliations

Zimbabwe Institution of Engineers

Prizes, Grants and Awards

Other Awards

Feb 2011

CV Raman International Fellowship for African Reserachers

I was awarded a fellowship to undertake research in Advanced Manufacturing at the Central Mechanical Engineering Research Institute (CMERI), Durgapur, India. The Fellowship was Initiated by the Department of Science & Technology, Government of India, under the Science & Technology initiative to promote scientific cooperation with Africa and is aimed at further strengthening the bond between Indian & African nations through Science & Technology collaboration.

Sep 2011

Korea-Africa Food and Agriculture Cooperation Initiative (KAFACI)

I underwent a On the Job Training in Agricultural Mechanization in the Republic of Korea (South Korea) under the Rural Development Administration. The result was a three year country project funded by the KAFACI. Project results were gazetted for implementation in other member countries.