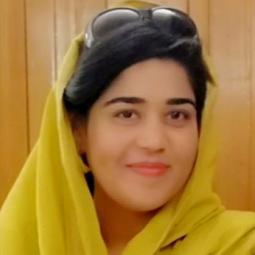 Membership type: full
Saadia Mumtaz
Country of origin: Pakistan
Currently in: Pakistan, Lahore
General field of specialization: Mathematical sciences
---
Academic Background

Degrees

2018 Doctorate Mathematical sciences

Research and Profession

Current Research Activities

Astronomy, Space and Earth Sciences

Working on various dynamical issues in the background of General Relativity and modified theories of gravity.

Current profession

Current professional activities type:

Teaching various courses of Applied Mathematics to the undergraduate and graduate students.

Prizes, Grants and Awards

Other Awards

Jul 2015

Indigenous Ph.D. Fellowship by Higher Education Commission, Pakistan.

.