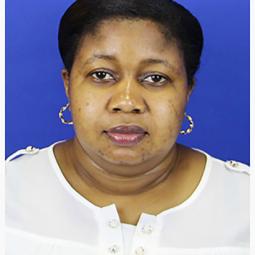 Membership type: full
Florence Upendo Rashidi
Country of origin: Tanzania
Currently in: Tanzania, DODOMA
General field of specialization: Engineering sciences
---
Academic Background

Degrees

2017 Doctorate Engineering sciences

2009 Master Engineering sciences

2005 Undergraduate Computing and Information Technology

Research and Profession

Current Research Activities

Engineering sciences

Current am working on the project with title Harnessing the power of ICT in facilitating reporting of child abuse

Publications resulting from Research:

Manuscripts for publication are on progress

Current profession

Current professional activities type:

Research

Administration

Teaching

Lecturer:Teaching different courses at the college Head of Department:Handling all issues concerning students and academic staff Research:Writing proposal at the University

Workshop and Conference Attended

2019 THE UNIVERSITY OF DODOMA,DODOMA,TANZANIA 4TH COMMUNITY NETWORK SUMMIT

Prizes, Grants and Awards

Other Awards

Sep 2007

CHINA SCHOLARSHIP COUNCIL AWARD

I was given two scholarship Award with the People Republic of China to Study Master and PhD. 2007-2009 Masters Award. 2012-2017 PhD Award.