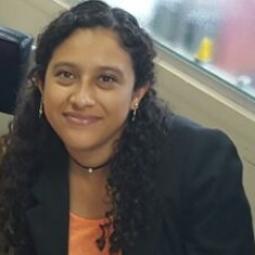 Membership type: full
Evelyn Mavel Rojas Maldonado
Country of origin: Guatemala
Currently in: Guatemala, Guatemala
General field of specialization: Social and Economic Sciences
---
Academic Background

Degrees

2021 Master Social and Economic Sciences

Research and Profession

Current Research Activities

Social and Economic Sciences

Work conditions in human resources administration.

Publications resulting from Research:

Master´s Thesis. Work safety conditios related with personal health and social responsability perception of an Academic Department in a guatemalan university.

Grade thesis. work satisfaction program for human resources departament personnel.

Current profession

Current professional activities type:

Human resources administration, specifically in payment and hiring process.

Workshop and Conference Attended

2013 Washintong, District og Columbia Conflict management and negotiation distance learning course

2015 Guatemala Art of public speaking

2011 Guatemala entrepreneurship with social responsability

2013 Guatemala leadership and working team

Presentation given

2014

Working Team

Guatemala

Event: Working Team

2022

Salary Payment process to new university authorities

Guatemala

Event: Salary Payment process to new university authorities

Prizes, Grants and Awards

Other Awards

Feb 2021

Cum Laude

For having high grades in the Human Resources Master

Nov 2015

Practic exams exoneration to get the Business Administration grade

High academic development in getting the Business administration grade.