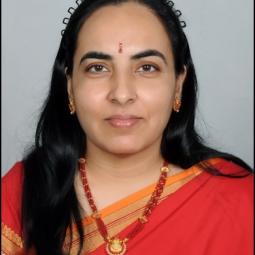 Membership type: full
Kamal Shigli
Country of origin: India
Currently in: India, Pune
General field of specialization: Medical and Health Sciences incl Neurosciences
---
Academic Background

Degrees

1996 Master Medical and Health Sciences incl Neurosciences

1992 Undergraduate Medical and Health Sciences incl Neurosciences

Research and Profession

Current Research Activities

Medical and Health Sciences incl Neurosciences

Key areas are Dental Education & Geriatric Dentistry.

Publications resulting from Research:

Shigli K, Nayak SS, Sharma S, Nayak V, Nayak PP, Kulkarni P, Manivasakan S. Interprofessional education - a case for Gerodontology training. Gerontol Geriatr Educ. 2021 Apr-Jun;42(2):151-165. doi: 10.1080/02701960.2020.1843453.

Shigli K, Nayak SS, Jirge V, Srinagesh J, Murthy V, Gali S. Current status of gerodontology curriculum in India and other parts of the world: A narrative review. Gerodontology. 2020 Jun;37(2):110-131. doi: 10.1111/ger.12461.

Shigli K, Nayak SS, Kusurkar RA, Chari S. Use "LATCHeS" to communicate with elderly patients. Spec Care Dentist. 2020 Jul;40(4):390-392. doi: 10.1111/scd.12474.

Shigli K, Awinashe V. Patient-dentist communication: an adjunct to successful complete denture treatment. J Prosthodont. 2010 Aug;19(6):491-3. doi: 10.1111/j.1532-849X.2010.00597.x.

Klaassen H, Ashida S, Comnick CL, Xie XJ, Smith BM, Tabrizi M, Arsenault K, Capin OR, Scully AC, da Mata C, Soto AP, Dias Ribeiro AP, Prince D, Christensen A, Giner-Tarrida L, Satorres Nieto M, León S, Gambetta-Tessini K, Santos MBF, Dias da Silva MA, Pereira AC, Dias do Carmo E, Aurora Stabile Gonnelli F, Carvalho FG, Collares K, Bervian J, Sarkis-Onofre R, Jerfeson Dos Santos Gonçalves F, Bueno-Silva B, Estela Haddad A, Gurgel BCV, Alves PM, Shigli K, Nayak SS, Nayak PP, Murugaboopathy V, Savitha PN, Murthy V, Deshpande S, Marchini L. COVID-19 pandemic and its impact on dental students: A multi-institutional survey. J Dent Educ. 2021 Jul;85(7):1280-1286. doi: 10.1002/jdd.12597.

Shigli K, Hebbal M. Does prosthodontic rehabilitation change the eating patterns among completely edentulous patients? Gerodontology. 2012 Mar;29(1):48-53. doi: 10.1111/j.1741-2358.2010.00404.x.

Shigli K. Aftercare of the complete denture patient. J Prosthodont. 2009 Dec;18(8):688-93.doi: 10.1111/j.1532-849X.2009.00500.x.

Shigli K, Nayak SS, Gali S, Sankeshwari B, Fulari D, Shyam Kishore K, Upadhya P N, Jirge V. Are Multiple Choice Questions for Post Graduate Dental Entrance Examinations Spot On?-Item Analysis of MCQs in Prosthodontics in India. J Natl Med Assoc. 2018 Oct;110(5):455-458. doi: 10.1016/j.jnma.2017.11.001.

Shigli K, Hebbal M, Nair KC. Teaching, research, and job satisfaction of prosthodontic faculty members in Indian academic dental institutions. J Dent Educ. 2012 Jun;76(6):783-91.

Patil VV, Shigli K, Hebbal M, Agrawal N. Tooth loss, prosthetic status and treatment needs among industrial workers in Belgaum, Karnataka, India. J Oral Sci. 2012;54(4):285-92. doi: 10.2334/josnusd.54.285.

Current profession

Current professional activities type:

Research

Teaching

Higher Education Study

I am currently pursuing "Post Graduate Diploma in Higher Education" from Indira Gandhi National Open University, India.