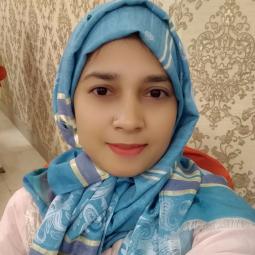 Membership type: full
Farzana Tasnim
Country of origin: Bangladesh
Currently in: Bangladesh, Dhaka
General field of specialization: Computing and Information Technology
---
Academic Background

Degrees

2015 Master Computing and Information Technology

2014 Undergraduate Computing and Information Technology

Research and Profession

Current Research Activities

Computing and Information Technology

Working on different disease prediction using Machine learning.

Publications resulting from Research:

Exploring Significant Heart Disease Factors based on Semi Supervised Learning Algorithms


Current profession

Current professional activities type:

Working as a lecturer of Computer Science and Engineering department at Gono Bishwabidyalay, Savar, Dhaka

Workshop and Conference Attended

2018 Bangladesh International Conference on Computer, Communication, Chemical, Material and Electronic Engineering (IC4ME2)

2021 Online Workshop on "Basic Bioinformatics Tools and Techniques" (International).

Prizes, Grants and Awards

Other Awards

Dec 2015

National Science and Technology (NST) fellowship.

This is an award from Ministry of Science and Technology, Bangladesh for the MSc. thesis proposal.