| | | |
| --- | --- | --- |
| | The OWSD newsletter brings you the latest news and announcements from the Secretariat and from our international network. In this edition, we announce the new OWSD-Elsevier Foundation Awardees for 2023, meet an OWSD Early Career fellow revolutionizing refrigeration technology in Kenya, celebrate recent OWSD PhD graduates, and more. | |
Meet the 2023 OWSD-Elsevier Foundation Awardees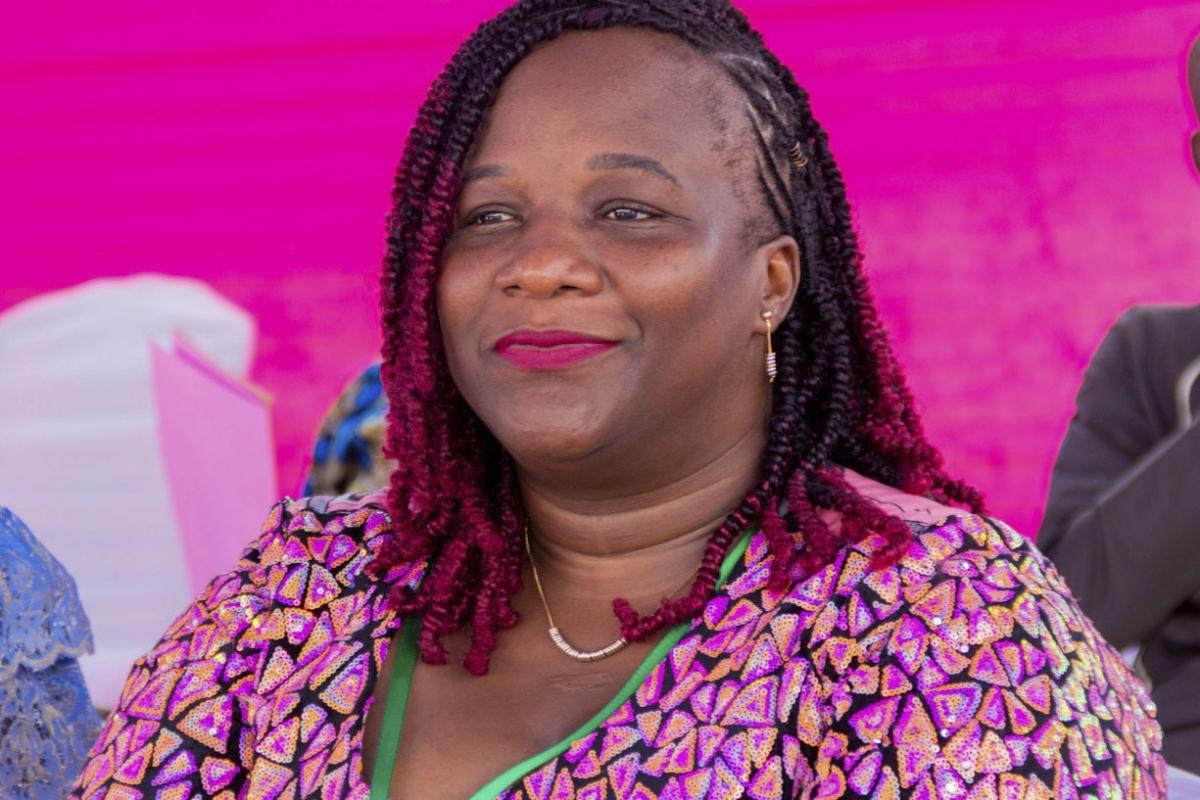 | | | |
| --- | --- | --- |
| | Seven early-career women scientists were recognized for their research excellence in helping meet the challenge of food security and advancing the UN Sustainable Development Goal (SDG) 2, Zero Hunger, which focuses on agricultural productivity and sustainable food production. The winners' research explores a wide range of ways that food insecurity can be tackled, from crop disease resilience to improved child nutrition, and indigenous plant use to increase productivity. The prize acknowledges that these scientists have often overcome great challenges to achieve what they have, as well as their commitment to mentoring young scientists and to improving lives and livelihoods in their communities and regions. | |
Meet the OWSD Fellows:

Winfred Mulwa

| | | | |
| --- | --- | --- | --- |
| | | Winfred Mulwa, a physicist from Kenya, is revolutionizing refrigeration technology for camel's milk in eastern Kenya, where it is an essential source of protein. Her portable magnetic refrigerator makes it possible to transport milk at low temperatures on a motorcycle from milking stations to electric refrigerators in towns where it can be sold. | |
In this corner we highlight some of the most exciting recent achievements of our fellows, alumnae, and awardees. Way to go, ladies!




Regina Abotsi, a 2015 PhD Fellow from Ghana, was selected from thousands of nominees as one of the most qualified Young Researchers in Physiology and Medicine, to attend the 2023 Lindau Nobel Laureate Meeting in Lindau, Germany in June 2023.


Dionicia Gamboa Vilela, a 2013 OWSD-Elsevier Foundation Awardee from Peru, was named a fellow of TWAS, the World Academy of Sciences.


Lilian Kaale a 2018 Early Career Fellow from Tanzania, won an award from Dar Es Salaam University for Best Impact of the Year 2023, and published a new paper, 'Comparing the effects of essential oils and methanolic extracts on the inhibition of Aspergillus flavus and Aspergillus parasiticus growth and production of aflatoxins', in Mycotoxin Research.


Faten Kamal Eddin, a 2017 PhD Fellow from Syria, won the Gold Award at the International Materials Technology Challenge (iMTC) 8.0 & Innocreative Technology Challenge (ICTC) 1.0 in Malaysia in June 2023, for her innovation title 'Unleashing the Potential: Elevating Plasmonic Sensors' Sensitivity to Dopamine Using Carbon-Based Nanomaterials and Chitosan.'


Cathrine Kazunga, a 2013 PhD Fellow from Zimbabwe, was awarded a postdoctoral fellowship at the University of KwaZulu-Natal, to continue her studies in mathematics education.


Ossenatou Mamadou, a 2018 Early Career Fellow from Benin, was invited to join the editorial board of Boundary-Layer Metereology, a highly recognized international journal in her field of micrometereology.


Shobha Poudel, a 2018 Early Career Fellow from Nepal, was appointed as Climate Resilience Lead at USAID Biodiversity Nepal. She also published several new papers, including in Fire Ecology, Climate Change, Community Response, and Resilience, and Geomatics, and an op-ed in Nepal's daily newspaper Kantipur on 'The Role of Media to Reduce the Earth's Fever.' She was also featured in the publication 'Mind the Gap: Policy, Discourse and Status of Women in STEM in South Asia' published by the Centre for Civil Society and the Manipal Foundation.


Farzana Yesmin, a 2009 PhD Fellow from Bangladesh, received a UNESCO-TWAS Research Grant in Biology, for her research on chromosomal characteristics of dengue fever-carrying mosquitoes in Bangladesh.
OWSD Around the World

Here are a few recent highlights from our network of 52 active National Chapters.

The OWSD Chile National Chapter and Universidad Austral launched a new radio show titled CientíficaMente: Science from a woman's perspective, to foster deep conversations among women from different fields in STEM. The show features women researchers, professors, and graduate students sharing the challenges and opportunities of their disciplines. The first episode was aired on Friday, March 31 and host Cynthia Jara interviewed Dr. Alejandra Troncoso and Dr. Karin Albornoz, Chair and Vice-Chair of the National Chapter.

The OWSD Zambia National Chapter hosted two science talks for students with OWSD Vice President for Africa, Babalola Olubukola Oluranti, in April. The talk at Copperbelt University, in collaboration with the Engineering Institution of Zambia (EIZ) and Zambia Women in Engineering Section (ZWES), CBU Students Chapter, was on the topic of 'Assertiveness and Self-confidence', while the talk to medical students at Mulungushi University was on 'Emotional Intelligence and Leadership'. Both talks were well attended and provided students with lots of inspiration.

The OWSD Guatemala National Chapter announced a newly elected Secretary of its Executive Committee, Cristina Domínguez, and thanked Ana Silvia Monzón for her voluntary service as Secretary from 2022-2024. They chapter also launched their first quarterly newsletter, in commemoration of their third anniversary.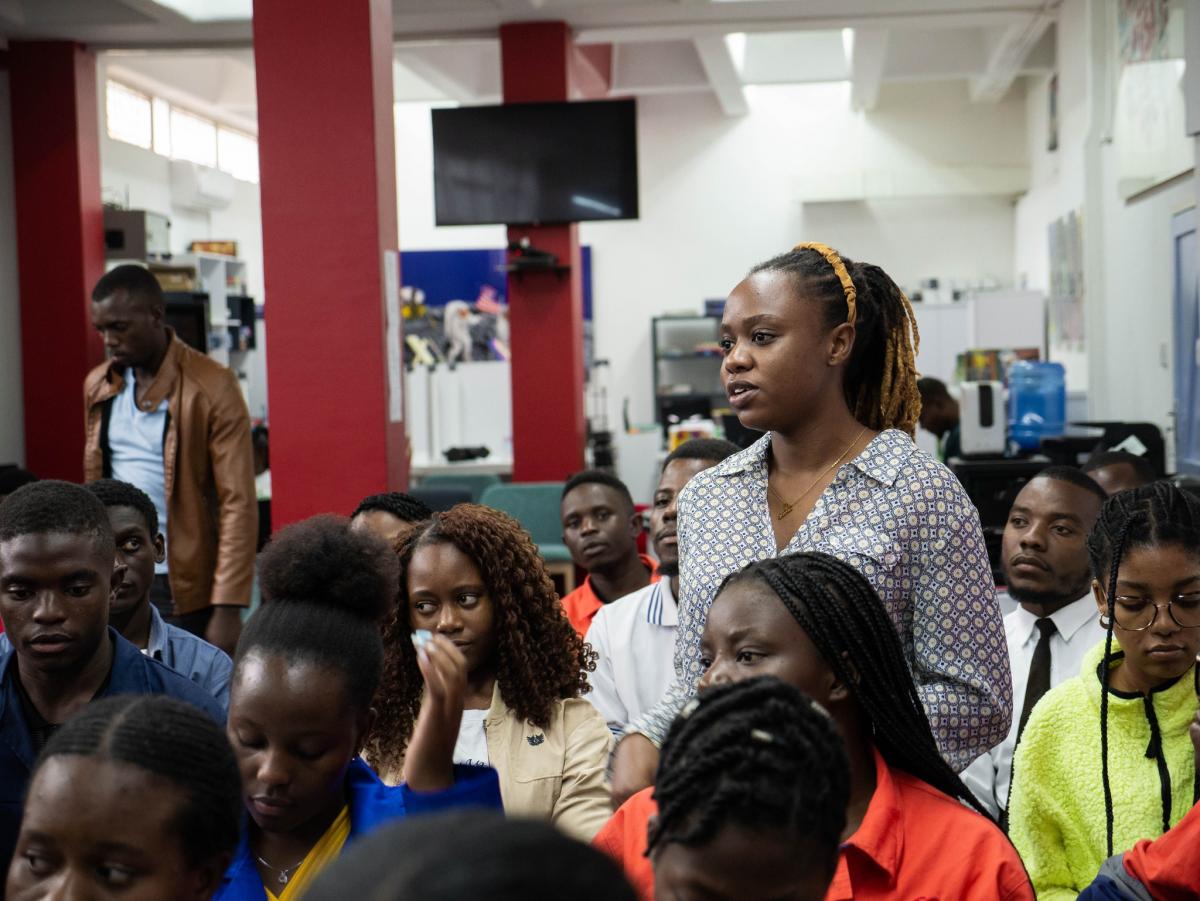 A student asks a question during OWSD Vice President Babalola Olubukola Oluranti's talk on 'Assertiveness and Self Confidence' at Copperbelt University, organized by the OWSD Zambia National Chapter.
That's it for this edition - if you like this newsletter, please share it.
---
Copyright © 2021 The Organization for Women in Science for the Developing World
All rights reserved.

Follow us for more updates:

www.owsd.net

Click here to unsubscribe from this list.