2023 OWSD-Elsevier Foundation Award winners announced
February 22, 2023
Seven talented women scientists from the Global South are awarded for their contributions to research in food security.

The 2023 OWSD-Elsevier Foundation Awards have gone to seven early-career women scientists in the developing world who have demonstrated research excellence in helping meet the challenge of food security and advancing the UN Sustainable Development Goal (SDG) 2, Zero Hunger, which focuses on agricultural productivity and sustainable food production. The prize recognizes that these scientists have often overcome great challenges to achieve what they have. The prize also acknowledges the scientists' commitment to leading and mentoring young scientists, and to improving lives and livelihoods in their communities and regions. 
The winners' research explores a wide range of ways that food insecurity can be tackled, from crop disease resilience to improved child nutrition, and indigenous plant use to increase productivity. The prize also acknowledges the scientists' commitment to leadership, mentoring and engagement within their communities, including the use of innovative technologies in their research.
This year's winners are:
Renuka Attanayake, of the University of Kelaniya, Sri Lanka: plant and molecular biology; crop disease identification and management
Carla Fabiana Crespo Melgar, of the Universidad Mayor de San Andres, Bolivia: biotechnology and microbiology; increasing agricultural productivity
Haneen Dwaib, of the Palestine Ahliya University, Palestine: nutrition and dietetics; obesity and dietary interventions
Eugenie Kayitesi, of the University of Pretoria, South Africa: food science and technology; improved use of indigenous plant-based foods
Gabriela Montenegro-Bethancourt, of the Maya Health Alliance, Guatemala: life sciences and nutrition; maternal mortality and child malnutrition
Munkhjargal Tserendorj, of the Mongolian University of Life Sciences, Mongolia: veterinary medicine, animal and food hygiene; diagnosis and treatment of animal diseases
Yeyinou Laura Estelle Loko,Université Nationale des Sciences, Technologies, Ingénierie et Mathématiques, Benin: entomology, plant genetic resources and crop protection; insect pests and resistant crops
Jennifer Thomson, President of the Organization for Women in Science for the Developing World (OWSD) said "Wouldn't it be amazing if we could achieve SDG2, Zero Hunger? Our amazing awardees for 2023 are trying to do their bit to bring this about – and what a 'bit' that is! Just read about the research they are doing in their regions of the developing world and I am sure you will be as impressed as I was when we selected them as the winners. We wish them every success in their endeavors."
First awarded in 2013, the award is given in partnership by the 
OWSD
and 
Elsevier Foundation
. OWSD chairs a panel of distinguished scientists to select the winners, and the Foundation awards a cash prize for each winner of USD $5,000, as well as an all-expenses-paid trip to attend the 2024
5th Global Food Security conference
to provide them with vital networking opportunities. The winners will also have the opportunity to publish their work in STAR Protocols, an open access, peer-reviewed journal from Cell Press which offers structured, transparent, accessible, and repeatable step-by-step experimental and computational protocols from all areas of life, health, earth and physical sciences.
Past OWSD-Elsevier Foundation Award winners have been received by their country's presidents and celebrated by local, national and international media. They have received other prestigious awards and fellowships including the L'OREAL-UNESCO For Women in Science Fellowships and the British Council Award.
Read on to learn more about each Award winner.
For information on previous award winners, see: https://owsd.net/awards/past-awardees
A full press release on this year's awardees is available here.
The 2023 OWSD-Elsevier Foundation Awardees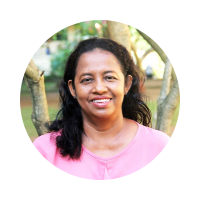 Prof Renuka Attanayake, Sri Lanka
Renuka Attanayake is a plant pathologist working on crop disease identification and management in Sri Lanka. Her projects include the optimization of a rapid detection method of coconut phytoplasma in Sri Lanka, and the identification of genetic diversity of white mold pathogen on cabbage and black mold on onions. With her work, she is contributing to the development of resistant inducer treatments and farmers' education to reduce the negative effects of some of the most common crop diseases in her country.

Dr Carla Fabiana Crespo Melgar, Bolivia
Carla Fabiana Crespo Melgar is a biochemist focused on increasing agricultural productivity as a crucial step to alleviate hunger. With her research, she is investigating the potential of using beneficial microorganisms and application protocols as biocontrollers, biofertilizers, bioinoculants and growth promoters for crop production in Bolivia and the region, with the aim of exploring ways that they can be produced locally by communities or small companies, once the technology and application protocols are validated.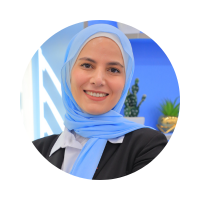 Dr Haneen Dwaib, Palestine
Haneen Dwaib has a background in Nutrition and Public Health, and a PhD in Biomedical Sciences. She is investigating dietary interventions to tackle obesity as a case of disguised hunger, since the lack of a decent, well-balanced diet causes deficits in the majority of micronutrients and occasionally macronutrients. Her research focuses on studying the gut microbiota and to find non-invasive early detection biomarkers of premature cardiovascular dysfunction and adipose tissue inflammation in pre-diabetic laboratory rats.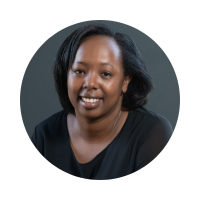 Prof Eugenie Kayitesi, Rwanda
Eugenie Kayitesi is a food scientist, who is trying to improve nutrition, diet diversity and food security in Africa developing unique products from underutilized food sources, as well as improving their nutritional composition and health promoting constituents. The core of her research relates to indigenous, underutilized African plant-based foods, such as legumes, cereals, green leafy vegetables and fruits. Her work has highlighted the importance of using readily available and affordable food crops to create food products with improved nutritional, functional and sensory quality.
Gabriela Montenegro-Bethancourt, Guatemala
Gabriela Montenegro-Bethancourt is a nutritionist and food scientist whose work contributes to strengthen primary health care in rural Guatemala. She works in the most impoverished communities in Guatemala's to provide health care in Mayan languages and contribute to reducing maternal mortality and child malnutrition, overcoming barriers to the treatment of complex medical conditions, providing optimal care to children and adults with chronic conditions, and promoting access to clean water. Her research is designed to take into consideration nutrition's broad strategic possibilities, such as empowering women, increasing the availability of nutrient-rich foods, improving access to health services, and design effective policies.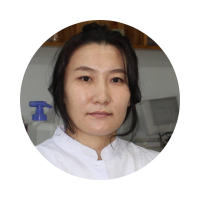 Dr Munkhjarga Tserendorj, Mongolia
Munkhjargal Tserendorj is a Veterinary Doctor with a PhD in Animal and Food Hygiene, who is helping Mongolia to control economically important tick-borne diseases. She has conducted national and international projects for strengthening capacities in the diagnosis and treatment of animal diseases, especially vector-borne diseases, leading to the development of effective strategies to decrease severe economic losses in the small ruminants' population in Mongolia. Data from these studies is now used as base information for initiating prevention and control programs.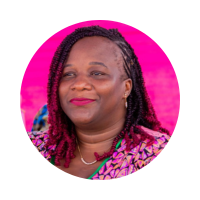 Dr Yeyinou Laura Estelle Loko, Benin
Yeyinou Laura Estelle Loko is an Entomologist with a PhD in plant genetic resources and crop protection committed to the reduction of losses caused by insect pests. She develops control methods that respect human health and the environment, favoring the use of naturally resistant varieties, medicinal plants with insecticidal properties, entomopathogenic microorganisms, and predators. She is also working on the development of a digital toolbox and an intelligent monitoring system adapted to smallholder farmers for effective pest management in Benin.