Highlights from the 2022 OWSD Early Career Fellowships Orientation Workshop in Trieste
June 09, 2023
The annual Orientation Workshop for the 2022 cohort of the OWSD Early Career Fellowships Programme successfully concluded last week in Trieste, Italy, where 18 talented female scientists from developing countries gathered to receive training and support in establishing international research centres of excellence in their respective countries. Held from 29th May to 2nd June, the five-day workshop provided a valuable platform for participants to enhance their skills and expand their professional network.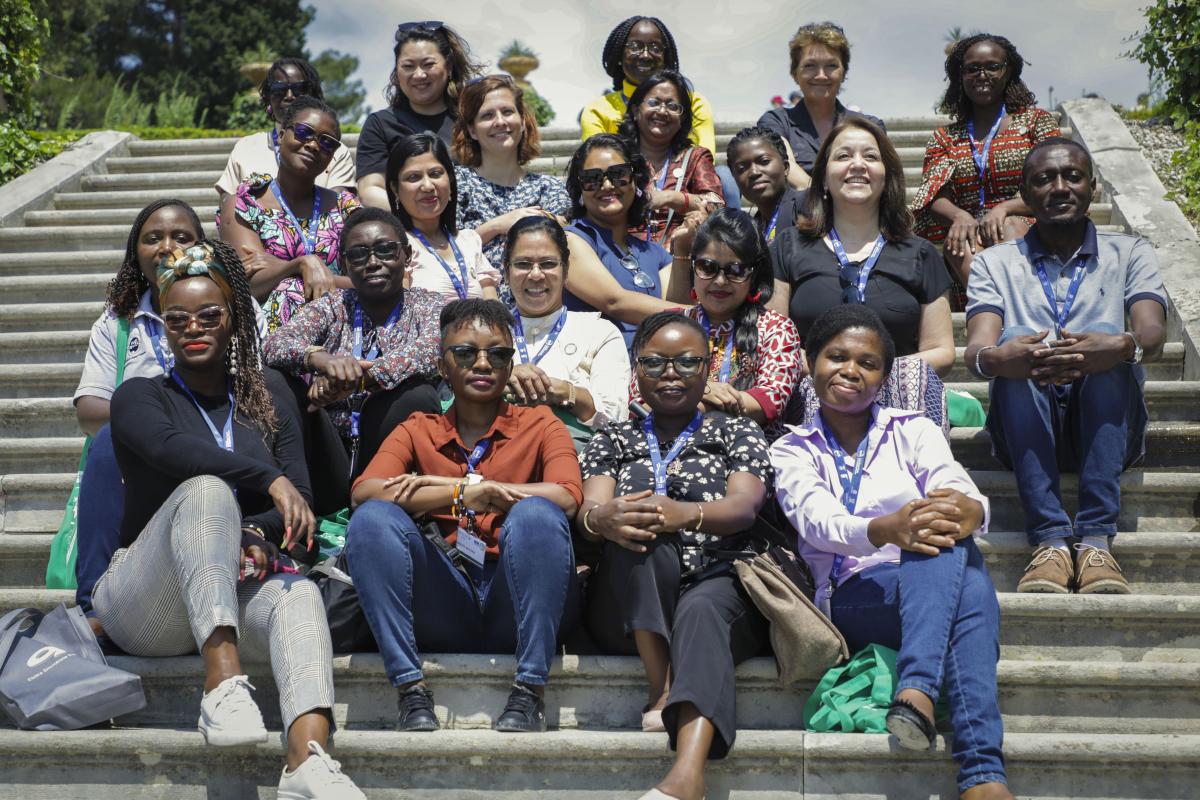 Initiated in 2018 and generously funded by the Canadian International Development Research Centre (IDRC), the Early Career Fellowships programme empowers female researchers with three-year fellowships to create state-of-the-art laboratories and acquire essential equipment and resources for groundbreaking research in their fields. Each fellow receives a maximum grant of USD 50,000 to support their scientific endeavors.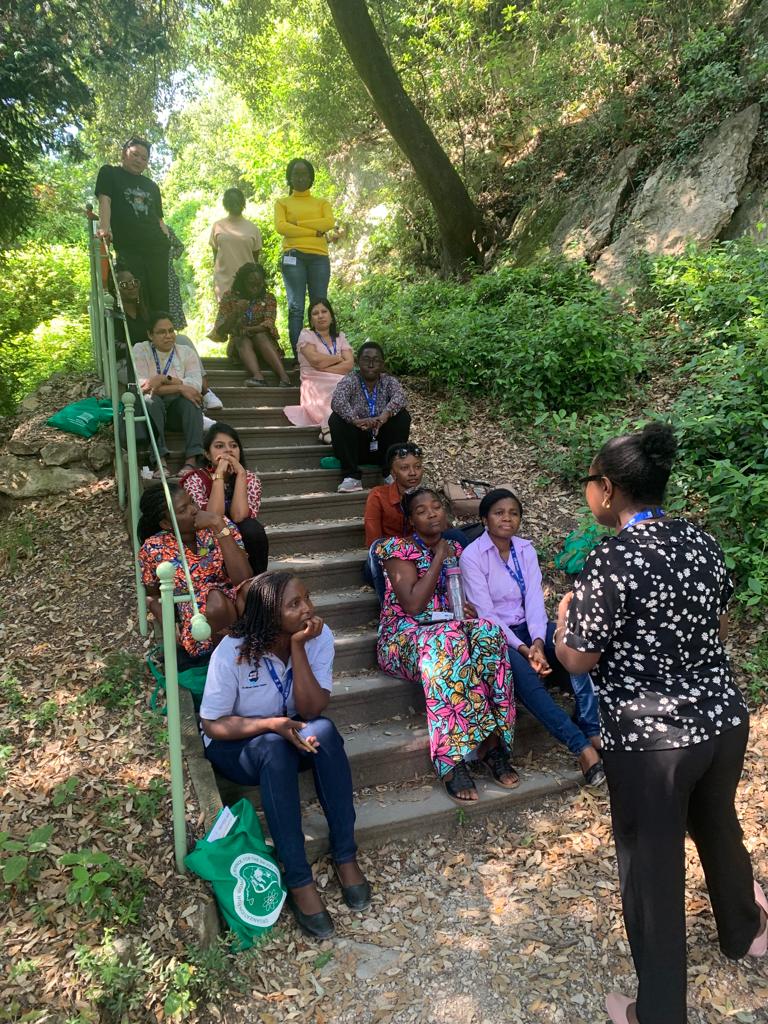 "We are proud to have successfully organized the Orientation Workshop for the Early Career Fellowships programme. Our goal is to expand the programme's impact and provide participants with the financial support they need to pursue innovative research projects," expressed Tonya Blowers, OWSD Coordinator.
During the workshop, researchers from Bangladesh, Cameroon, Ghana, Kenya, Mongolia, Mozambique, Nepal, Paraguay, Sri Lanka, Sudan, Tanzania, Uganda, and Zimbabwe familiarised themselves with the procedures necessary to maximise the impact of the fellowship. They also had the opportunity to interact with field experts who shared insights to enhance their research management skills.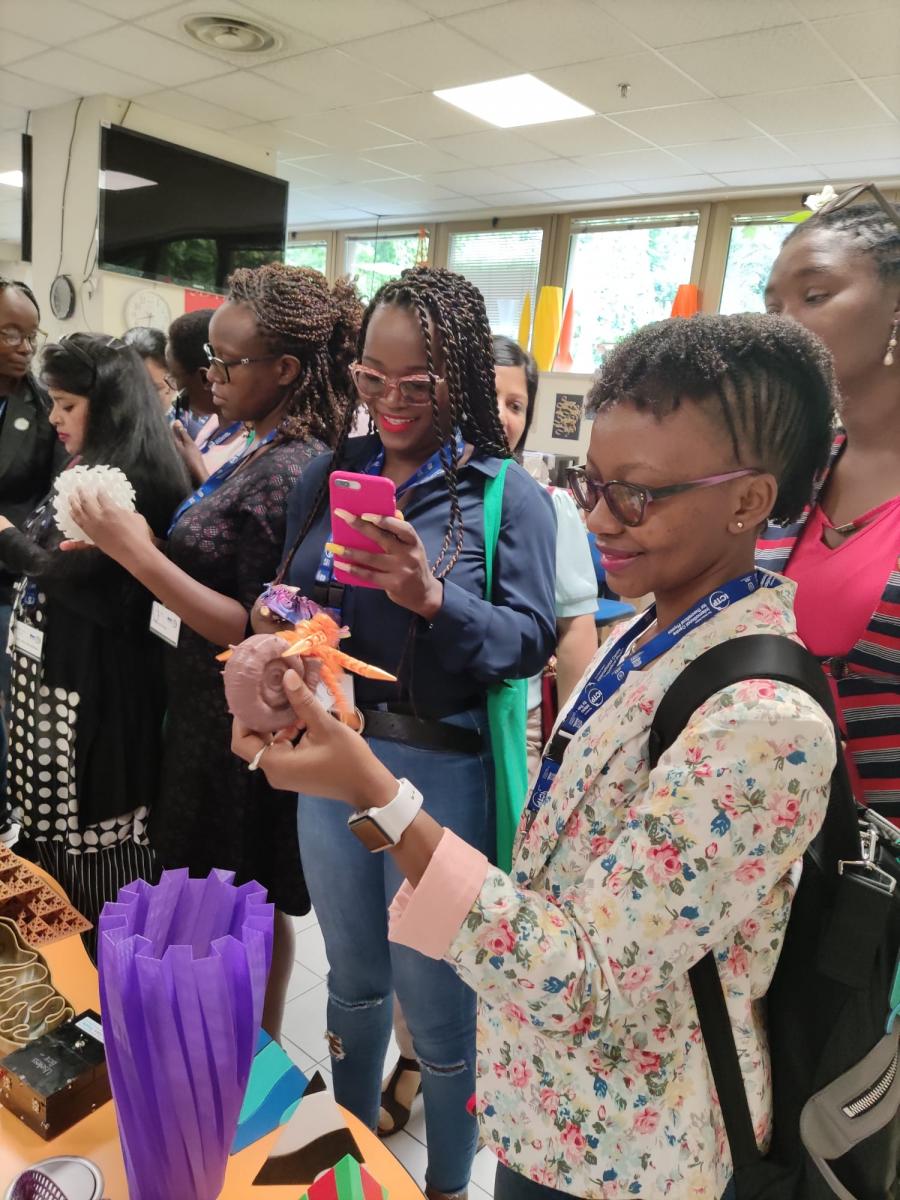 Through practical and theoretical lessons, seminars, and guided visits to renowned centres and institutes within the Trieste System, such as the Fab Lab at the International Centre for Theoretical Physics (ICTP) and the beamline laboratories at the Elettra Sincrotone, the scientists shared their experiences and learned best practices for success in scientific research. The workshop also fostered international collaborations and identified potential areas of shared research. This exchange of knowledge and expertise contributed to the creation of a network of talented female scientists, ready to work together to tackle global challenges and promote scientific innovation. 
Reflecting on the impactful week, Mary Adjepong, a 2022 Early Career Fellow and participant to the workshop, expressed her appreciation: "I settled in at my office today, and I am reflecting on the past week's events with a grateful heart. It was an impactful week, and I have so much to share with my students. Thanks to the OWSD team for this session." Adjepong, who is returning to Ghana and is the first OWSD Early Career Fellow whose grant is funded by a new donor, Aspen Institute Italia, also mentioned writing a script for a video on her YouTube channel, where she plans to share her experiences from the week.
The research projects funded by the Early Career Fellowships programme cover a wide range of topics, including biological control methods for pests affecting chilli plants, the development of nutrient-fortified biscuits to address child malnutrition in Ghana, the study of river estuaries to protect marine habitats and local resources, as well as research on cancer, waste-to-energy solutions, and bacterial studies related to high-quality cocoa production.
To learn more about the 2022 cohort of Early Career Fellows and their research projects, please visit this page and follow the updates on owsd.net and OWSD social media channels.