New OWSD Guatemala National Chapter established
March 27, 2020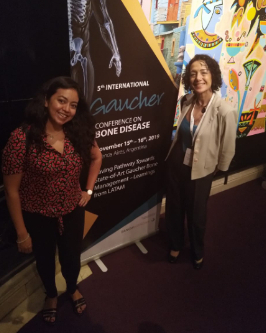 An OWSD National Chapter was established in Guatemala in March 2020, making it the 30th OWSD National Chapter, and the sixth in the Latin America and Caribbean region. The National Chapter is hosted at the Guatemala National Academy of Medical, Physical and Natural Sciences.
The first Executive Committee of the National Chapter is formed by:
Communications
: Bárbara Isabela Escobar Anleu, 
Panthera
Other Executive Committee members:
"We believe that the OWSD may bring together Guatemalan female scientists and researchers, both living within the country and abroad and connect us to work together for the development of our country," said National Chapter Chair Kleinsy Bonilla. "The OWSD Guatemala National Chapter is formed by members involved in research and science activities from a significant variety of fields of knowledge. The level of enthusiasm and commitment towards the advancement of science among the members is highly motivating."
Among the National Chapter's planned activities are consolidating a database of women scientists in Guatemala, providing personal mentorship to young girls in STEAM, and supporting national initiatives for girls and women in STEAM. A video introducing the new Chatper and the Executive Committee is available below (in Spanish, with subtitles in English). 
At the time of establishment, OWSD had 53 members in Guatemala. Women scientists in Guatemala who are not already members of OWSD can become members here. Members who are interested in joining the National Chapter are invited to contact Kleinsy Bonilla at owsd.guatemala.chapter [at] gmail.com.