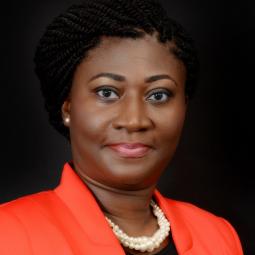 2019 OWSD Early Career Fellow


A Ghanaian food scientist revolutionizing the use of tomatoes in her country
By creating links between food research and industry, she hopes to enhance food security both in Ghana and in Africa as a whole.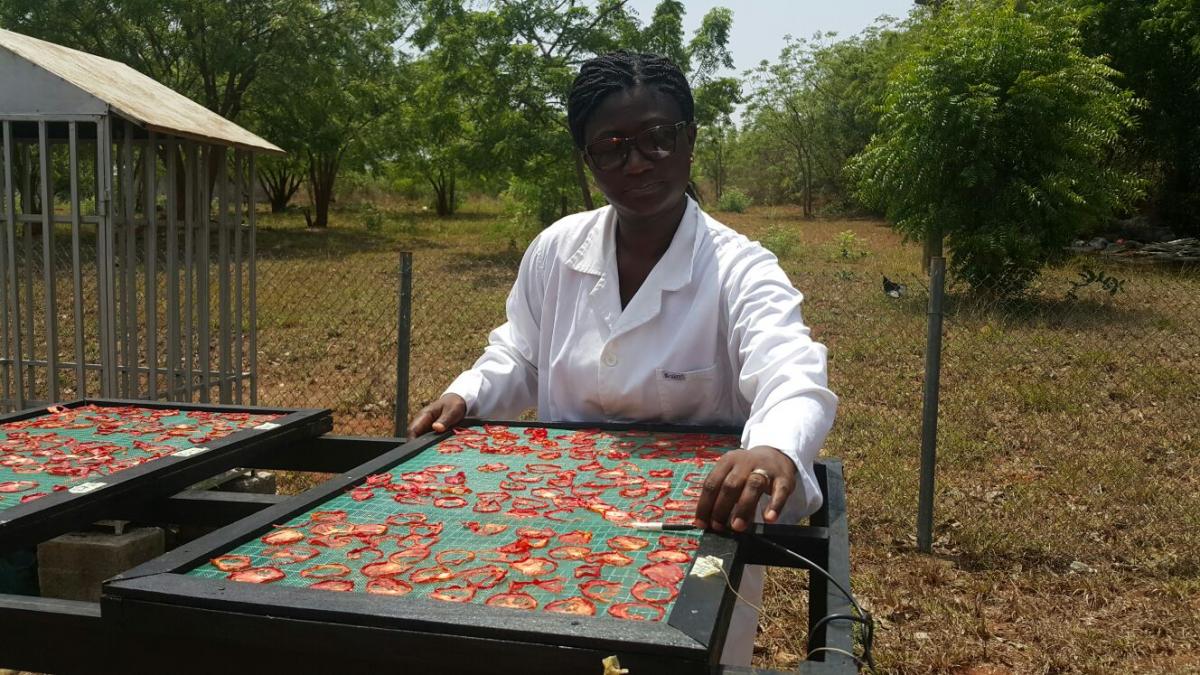 While she was working towards her PhD in food science at the Kwame Nkrumah University of Science and Technology (KNUST) in Ghana, Mavis Owureku-Asare was bothered by a strange paradox: Ghana, despite producing around 400,000 tons of tomatoes annually, actually relies on imports of tomato paste and many other tomato products. Tomatoes are one of the staples of Ghanaian diets, responsible for around 40% of vegetable consumption in the country. But demand for the food exceeds supply, largely because of the instability of tomatoes once they've been picked; because of their high water content, tomatoes perish quickly, causing post-harvest losses of up to 50%.
Dr. Owureku-Asare traveled to Louisiana State University in the United States on a fellowship, where she learned about many technologies to extend the shelf life of tomatoes, including vacuum and convection dryers to dehydrate them. When she returned to Ghana, however, she discovered that these methods were often either prohibitively expensive or overly complicated for farmers to use. She set her sights on developing an affordable and effective solution more suitable to the conditions in her country—and landed on solar drying. With an abundance of sunlight, tomato farmers already practiced traditional sun-drying in many places, but Dr. Owureku-Asare wanted to optimize the solar drying process in a systematic way while also enhancing the quality of the foods produced. By the end of her PhD, she had developed a prototype passive solar dryer that could dry about 5 kg of tomatoes in a single batch.
While the solar dryer prototype held great promise, it needed to be upscaled in order to be commercially viable, capable of processing closer to 30 kg of tomatoes in one batch. Dr. Owureku-Asare applied for the OWSD Early Career fellowship for funding to produce larger scale versions of the device and to test their application in producing high quality tomato paste, tomato puree and other products. She was awarded the fellowship in 2019. With the grant funding, she will be able not only to build the larger solar dryers, but also to purchase equipment such as colorimeters and oven dryers for moisture testing, allowing her to analyze food quality in her own lab rather than send samples out for processing.
Dr. Owureku-Asare is passionate about making sure that the improved processing technologies are passed on to micro-, small- and medium-sized enterprises along the tomato value chain, particularly to women. Her research plan includes developing protocols and traning programmes for tomato processors. Additionally, the benefits of the new technologies will not stop at tomatoes; she envisions that her lab will be well positioned to help farmers with post-harvest management of various types of agricultural produce. She is working with networks of farmers (the majority of whom are women) to deliver resources and training that will improve their knowledge of post-harvest systems and food product development and training, enabling them to apply this knowledge in their local communities. By creating links between food research and industry, she hopes to enhance food security both in Ghana and in Africa as a whole.