Women Scientists in a Changing World
4th General Assembly and International Conference
June 27 - June 30, 2010
Chinese Academy of Sciences (CAS)
Beijing, China
Asia & Pacific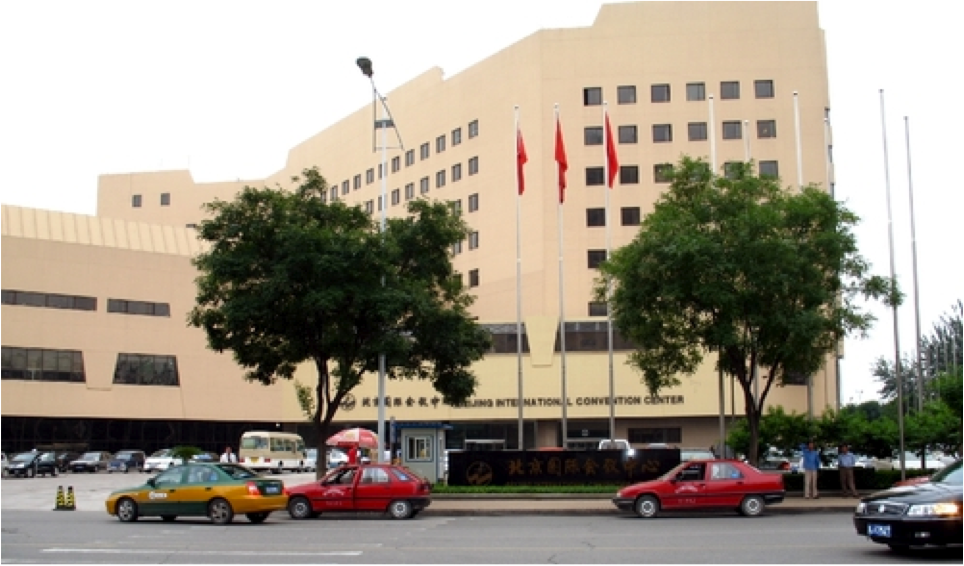 The conference 'Women Scientists in a Changing World' was generously hosted by the Chinese Academy of Sciences at the Beijing International Convention Center in Beijing, China, 27-30 June 2010.
Participants
Invitations to the Conference and General Assembly were extended to all members of TWOWS (now OWSD) and to representatives of international organizations and personalities involved in promoting the role of women in science-based development in the South.

Leading scientists from developing countries were invited to present keynote papers, followed by workshops with papers and discussions on the scientific contribution of women to these critical areas. Eminent women scientists from the South presented their research work, stressing policy issues pertaining to the participation of women in science and technology in their countries.

The picture shows the Beijing International Conference Centre where the TWOWS meeting took place.    
Proceedings
General Assembly
The aims of the TWOWS Fourth General Assembly were to:
Determine the future guiding principles and strategies of the Organization;
Discuss and approve the Organization's programmes for the period 2010-2014; and
Elect a new Executive Board for TWOWS to serve during the period 2010-2014.
Elected executive board 2010-14
President
Fang Xin (China)
Vice Presidents
Africa
Dolly Ahbor Ighoroje (Nigeria)
Arab Region
Samira Omar (Kuwait)
Asia & the Pacific
Farida Shah (Malaysia)
Latin America & the Caribbean:
Mayra de la Torre (Mexico)
Members
Africa
Esi Awuah (Ghana)
Arab Region
Rokhsana Abdul Raman (Yemen)
Asia & the Pacific
Sudha Nair (India)
Latin America & the Caribbean
Miriam Diaz (Venezuela)