You are here
2015-2021 OWSD Executive Board
The 2015-2021 OWSD Executive Board was elected at the OWSD 5th General Assembly in Kuwait in 2015. The OWSD Executive Board consists of a President, four Vice Presidents, four Regional Members, and the immediate past President; there is one Vice President and one Regional Member from each of the four OWSD regions. 
President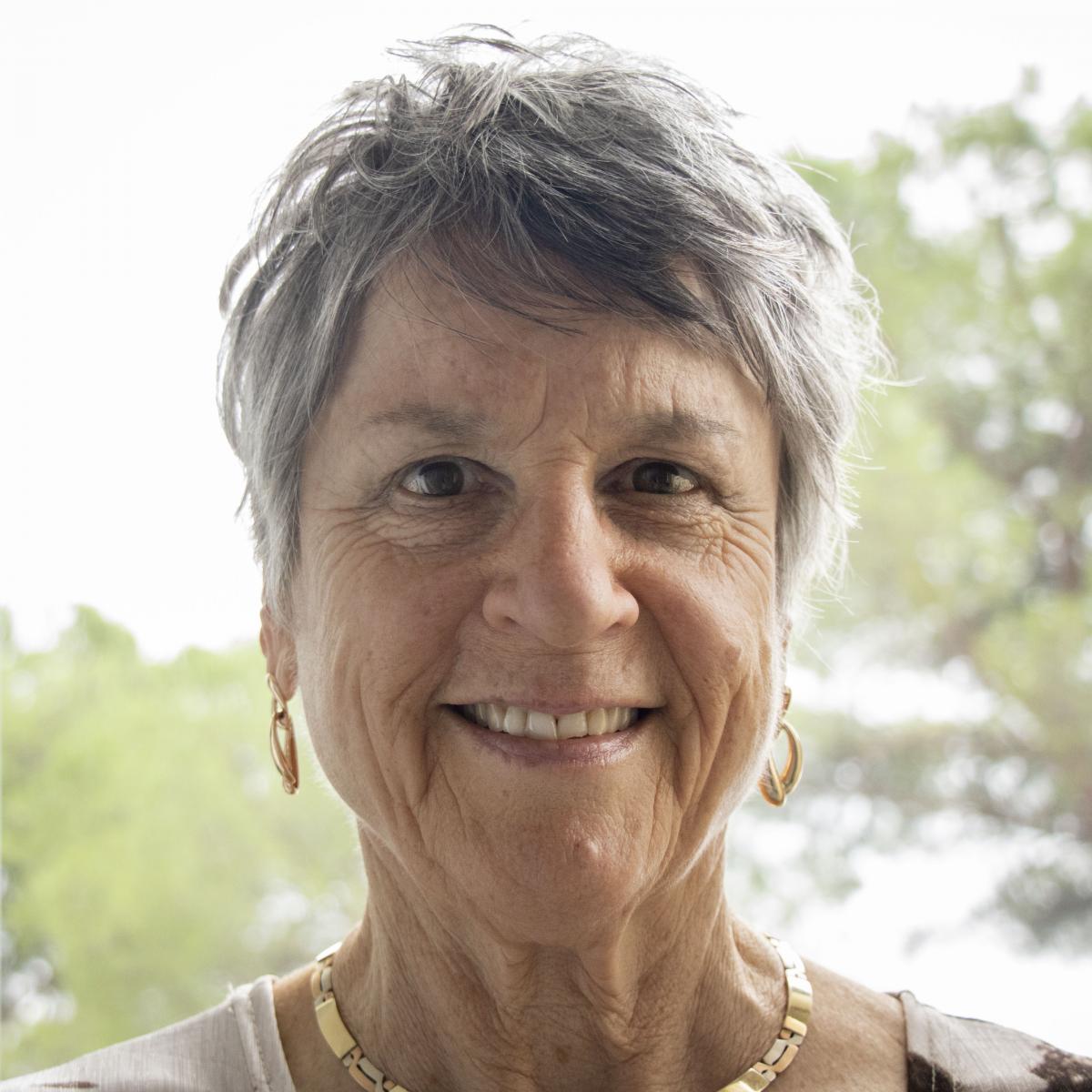 JENNIFER A. THOMSON (South Africa)
Prof. Jennifer A Thomson is currently Emeritus Professor in the Department of Molecular and Cell Biology at the University of Cape Town (UCT). She was Associate Professor at the University of the Witwatersrand and Director of the Laboratory for Molecular and Cell Biology for the South African Council for Scientific and Industrial Research, before becoming Head of the Department of Microbiology at UCT. Thomson has won numerous prestigious awards and fellowships, including the L'Oreal-UNESCO prize for Women in Science for Africa in 2004, an Honorary Doctorate from the Sorbonne University and the 2019 Prof. Luigi Tartufari prize for the protection of human rights from the Italian Accademia dei Lincei.
Her research field is the development of genetically modified maize resistant to the African endemic maize streak virus and tolerant to drought and she has published three books on Genetically Modified Organisms: Genes for Africa, Seeds for the Future, and Food for Africa. She is a member of the board of the African Agricultural Technology Foundation (AATF), based in Nairobi and vice-chair of ISAAA (International Service for the Acquisition of AgriBiotech Applications). Prof. Jennifer Thomson also served on the National Advisory Council on Innovation of the South African Minister of Science and Technology.
Prof. Thomson has been an OWSD member since 1994 and was elected President in 2016. As the former Chair of the OWSD South Africa National Chapter, she led the very active Chapter in supporting its members through workshops on writing and presentation skills, mentoring OWSD fellowship holders and highlighting successful and emerging women scientists in the country as well as building regional collaborations among other activities.
---
Vice-Presidents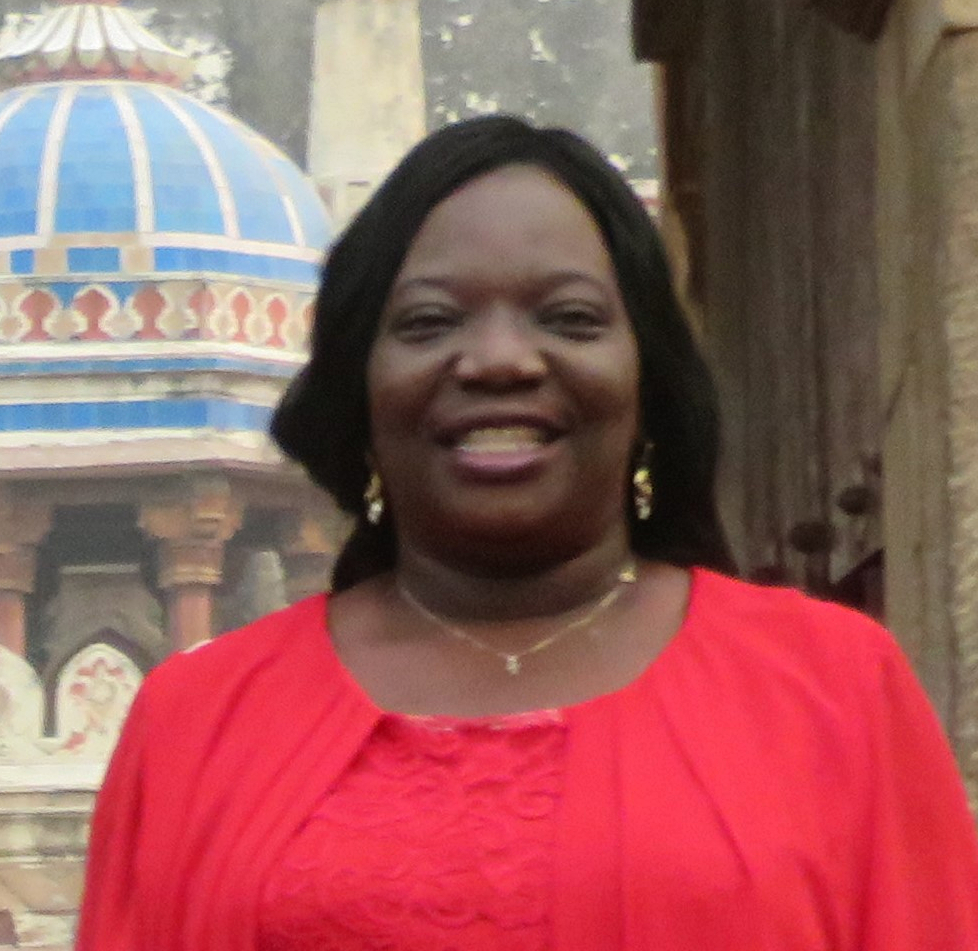 BABALOLA OLUBUKOLA OLURANTI  (Nigeria)
As the former Head of the Department of Biological Sciences at North-West University, South Africa, Prof. Olubukola Babalola currently works as the Director of Food Security and Safety Niche Area as Principal Investigator, Microbial Biotechnology Laboratory. Her research focus involves current molecular biology techniques, and the use of bioinformatics and microbiological topics. Babalola's active teaching and research track records supervising students at undergraduate and postgraduate levels, cut across nations. Over 75 scholars of Microbiology have graduated under her research mentorship.
Babalola has been a member of OWSD since 2014 and was elected Vice President of the Africa region in 2016. She was awarded in 1997 with  the first OWSD PhD Fellowship and is well known by her colleagues and students to encourage and help girls to improve themselves in their pursuit of an higher education and is passionate about mentorship.
Dr. Nashwa Eassa is an Associate Professor of Physics and Dean of Scientific Research at Al Neelain University in Khartoum, Sudan. She earned a Master of Science in Material Physics and Nanotechnology and holds an honorary doctorate from Linkoping University in Sweden, and received her PhD in Physics from Nelson Mandela Metropolitan University (NMMU) in South Africa. Her current research focuses on development of Titanium oxide nanoparticles and nanotubes structures for water treatment using solar radiation  and solar water splitting using photoelectric chemical cells (PECs) for the generation of hydrogen from water.
Eassa was an OWSD fellow in 2008 and has been an OWSD member since 2009. As an addition to her growing list of nominations and awards, Eassa received the Elsevier Foundation OWSD award 2015 and was elected Vice-President for the Arab Countries in 2016. Eassa founded the Sudanese Women in Science Organization (SWSO) and participates in establishing the OWSD-Sudan National Chapter.
Dr. Atya Kapley currently works as a Senior Principal Scientist and Head of the Environment Biotechnology and Genomics Division at the National Environmental Enineering Research Institute (NEERI) in Nagpur, INDIA. Kapley has worked in the area of environmental sciences and bacterial genomics for the past 23 years and specializes in bioremediation solutions for contaminated soil and water while solving problems of environmental contamination and treatment of industrial effluents. As improving water quality has been her main objective, she believes women play a key role in providing a clean and healthy environment for family and society. Kapley is a member of a number of committees amongst these, the Department of Biotechnology and the Ministry of Science and Technology, India.
As a National Chapter Treasurer with a strong focus on gender issues, Dr. Atya Kapley has served as an OWSD member since 2002 and was elected Vice-President for the Asia & Pacific region in 2016.  Motivated by a strong interest to support women and girls in achieving their desired goals, she has organized workshops and conferences to create a discussion platform for gender discrimination as well as to sensitize women scientists and other professionals for these issues.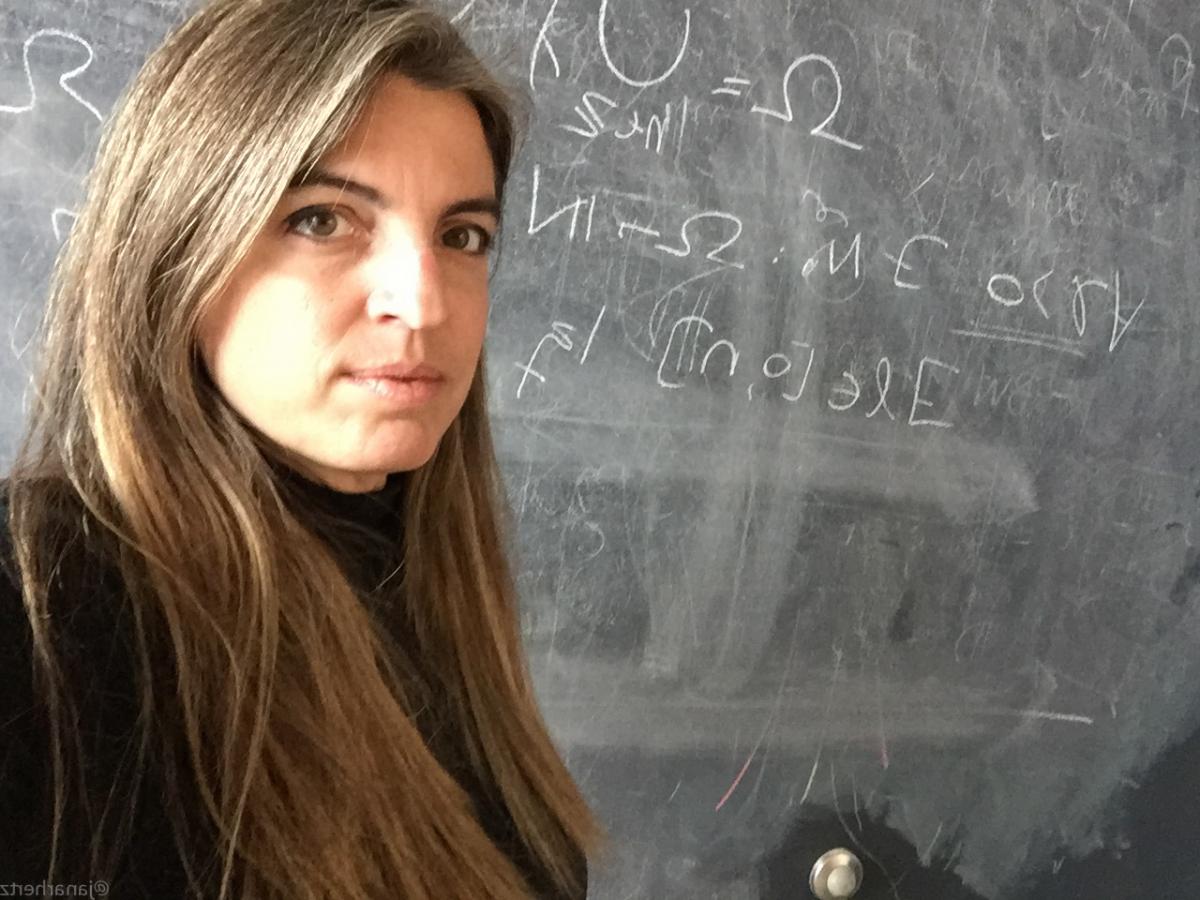 JANA RODRÍGUEZ HERTZ (Uruguay)
Prof. Jana Rodríguez Hertz is so far the first and only female Full Professor of Mathematics in Uruguy. She currently is a Professor of Mathematical Sciences at the Instituto de Matematica y Estadistica IMERL in Montevideo, Uruguay and a Simons Associate of the International Centre for Theoretical Physics (ICTP) in Trieste, Italy. Rodríguez Hertz is an activist for women's rights and the role of women in science. She networks with policy makers and coordinates a radio broadcasting show "Jana and her sisters" at the national El Espectador station. Rodríguez Hertz appears regularly on TV and in print, covering the topics of science and education and evaluated the L'Oreal-Unesco Prize for Women in Science - Uruguay, in 2011. Rodríguez Hertz aims to make known women in science to the wide public while emphasizing the daily issues women face especially when persuing a carreer in science.
Rodríguez Hertz joined OWSD as a full member in 2016 and was elected Vice-President for the Latin America & Caribean region in 2016. One of her core focuses in working with OWSD will be to organize National Chapters for all countries in her region as she sees this as an important starting point. Rodriguez Hertz is working on increasing the number of girls in STEM and is passionate about pushing for more studies on gender bias in science also through working with economic research in this area.  
---
Regional Members
Africa

ESI AWUAH (Ghana)
Prof. Esi Awuah is currently Vice-Chancellor of the University of Energy and Natural Resources in Sunyani, Ghana and Professor of Environmental Health, Water and Sanitation at the Kwame Nkrumah University of Science and Technology (KNUST) in Ghana. Awuah holds a PhD in Wastewater Treatment (Sanitary Engineering) from the UNESCO Institute for Water Education in the Netherlands, an MSc in Environmental Science from the College of Environmental Science and Forestry at the State University of New York, USA and a BSc in Biological Sciences from KNUST. Awuah has been Head of the Civil Engineering Department and Dean of the Faculty of Civil and Geomatic Engineering at KNUST. She is a member of several boards including Water Aid Ghana.
Awuah was elected as OWSD Executive Board Member for Africa in 2010 and re-elected in 2016. She has been an active member of OWSD since 1991.
Arab Countries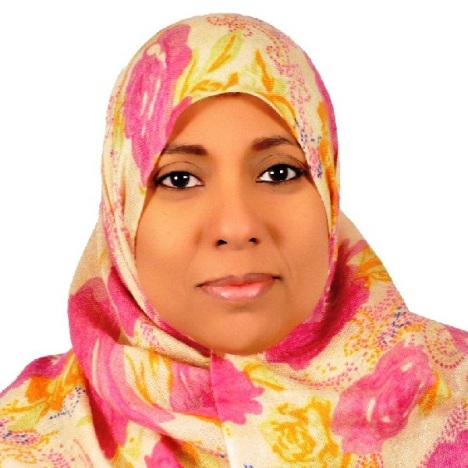 HUDA BASALEEM (Yemen)
Prof. Dr. Huda Basaleem serves as the Secretary General of Yemeni Woman Association for Science and Technology for Development, and currently is the Vice Dean of the Faculty of Postgraduate Studies and Full Professor in the Department of Community Medicine and Public Health, Faculty of Medicine and Health Sciences, at Aden University, as well as Director of the Aden Cancer Registry and Research Center. She is a member of the Administrative Board of Women Center for Research and Training and Bioethics Center for Sciences (Aden University).
Basaleem's research sector and field of experience cover Community Health (Majoring Family Health), Public Health (Majoring Nutrition), Medicine and Health Sciences, Child & Youth Care for Development, Women, nutrition and health, Reproductive health and child health, Maternal and Neonatal Health, Cancer diseases - breast cancer, Gender in Science and Development, Gender Studies (Gender Research into Information and Communication Technologies "ICTs" for women Empowerment).
Basaleem has been an OWSD member since 2005 and was elected Excecutive Board Member for the Arab countries in 2016. As an OWSD PhD fellow and Elsevier Foundation OWSD 2013 awardee in Life Sciences, she seizes all opportunities to inspire women scientists, particularly young ones, to flourish personally and professionally in their scientific participation.  She hereby focuses on the establishment of strong OWSD National Chapters and various local and international networking activities.
Asia & Pacific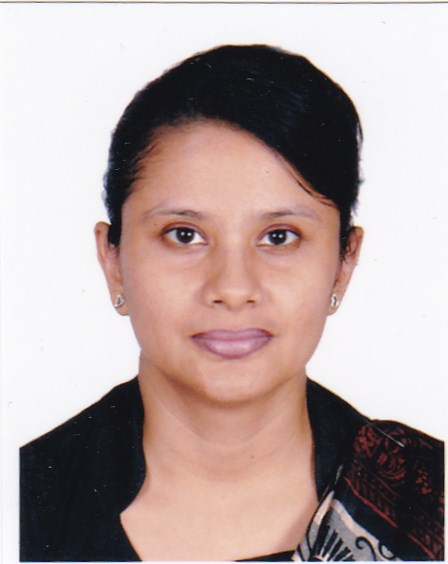 HASIN ANUPAMA AZHARI (Bangladesh)
Prof. Hasin Anupama Azhari is Chair of and Associate Professor in the Dept. of Medical Physics and Biomedical Engineering at the Gono Bishwabidyalay (GB) University and Dean of Physical and Mathematical Sciences at GB. Her current research focuses on Medical Physics, particularly on Brachytharapy and Radiation Biology. Azhari is the Founder and Vice-President of the Bangladesh Medical Physics Society (BMPS) as well as of the Bangladesh Association of Women Scientists (BAWS). She is an active member of  the Bangladesh Physical Society (BPS), the European Society for Therapeutic Radiology and Oncology (ESTRO), and the Association of Medical Physicists of India (AMPI).
Azhari has been a member of OWSD since 2005 and as an OWSD PhD Fellow she completed her doctorate titled "Physical Biological and Clinical Aspects of Remote Afterloading Brachytherapy". 2016 she was elected OWSD Excecutive Board Member for the Asia & Pacific region. Azhari encourages women to participate in scientific activities to increase the participation of women from developing countries in scientific and technological research as well as in teaching and leadership. As many women in Bengali society lack opportunity due to gender inequality, Prof. Hasin Anupama Azhari has always struggled and fought for women's rights and has herself attained her position by her extraordinary knowledge and capability.   
---
Past Presidents

FANG XIN (China)
Prof. Fang Xin served as President of OWSD from 2010-2016. As immediate Past President, she is now a member of the OWSD Executive Board 2016-2020.
F. Xin has a distinguished career in the field of science and technology policy and is noted for her achievements in technological innovation, and the institutional reform of science and technology (S&T) in China. She is currently a research professor and President of School of Policy and Management of University of Chinese Academy of Sciences (CAS). F. Xin majored in machinery engineering and then obtained her Master's in optical engineering from the Beijing Institute of Technology. She received her PhD from the School of Economics and Management at Tsinghua University, China, and was a visiting scholar at the Department of Management Science at George Washington University in the USA. F. Xin has written a dozen monographs, some 80 research papers and translated many articles. In 2010 Prof Fang's scientific excellence and contributions to research in the developing world were rewarded when she became a TWAS Fellow. 
As a scientific administrator, F. Xin  has served as section chief of policy research and director of the CAS Institute of Policy & Management. She has also been a member of the International S&T Policy Research Council, President of the China Association for S&T Policy Research, Professor of the Management School of CAS and chief-editor of the journal Studies in the Science of Science. She is a member of the Standing Committee of the National People's Congress (NPC) and a member of the Seventh National Committee of the China Association for Science and Technology (CAST). She is now Chair of China Committee for OWSD.
F. Xin was awarded the title of 'Outstanding Woman Leader' from the CPC Committee at the Government Department in 2002, awarded a Prize for CAS Young Scientists in 2001, and the first prize for S&T Progress from the Ministry of Education in 2000.