2020 OWSD-Elsevier Foundation Awards announced in Seattle
February 12, 2020
Five women scientists from Bangladesh, Guatemala, Kenya, Sri Lanka, and Yemen are recognized for their accomplishments in engineering, innovation and technology.

The winners of the 2020 OWSD-Elsevier Foundation Awards were announced Wednesday, 12 February, in Seattle, Washington. The five early career researchers living and working in Bangladesh, Guatemala, Kenya, Sri Lanka, and Yemen have been recognized for their work in engineering, innovation, and technology. The prize also acknowledges the scientists' commitment to leading and mentoring young scientists, and to improving lives and livelihoods in their communities and regions.
"Recognition and visibility are important aspects of a scientific career," said OWSD President Jennifer Thomson. "OWSD is proud and happy to be able to give these inspiring women scientists the recognition they deserve: for their outstanding science, their commitment to building a better world and their persistence in often challenging circumstances."
The five winning researchers are:
"Over the past seven years, OWSD and the Elsevier Foundation have celebrated a breathtaking array of innovative research coming from high achieving women scientists working in some of the most resource constrained circumstances. Our 2020 winners continue to address crucial UN Sustainable Development Goals with inspiring results.
"From preserving river ecosystems, to tapping nanotechnology for innovative environmental interventions, designing rapid, early stage turbuculosis diagnostics, and training the next generation of computer programmers," added Prof. Thomson.
Each award winner will receive USD $5,000 and will be presented her prize at the annual meeting of the American Association for the Advancement of Science (AAAS) in Seattle, during a special breakfast ceremony on 15 February. 
Past OWSD-Elsevier Foundation Award winners have been received by their country's presidents and celebrated by local, national and international media. They have received other prestigious awards and fellowships including the L'OREAL-UNESCO For Women in Science Fellowships and the British Council Award.
You can read more about each Award winner below, or in more detail in the linked biographies available for download. The full press release is also linked below. 
For information on previous award winners, see: https://owsd.net/awards/past-awardees
The 2020 OWSD-Elsevier Foundation Awardees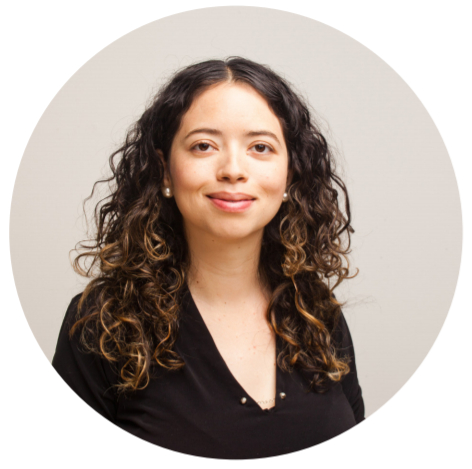 Susana Arrechea
Latin America and the Caribbean region
Chemical engineering and nanotechnology
Affiliated Professor,
School of Chemical Engineering University
San Carlos of Guatemala
Guatemala City, Guatemala
Dr. Susana Arrechea's research is focused on the potential industrial and environmental applications of materials such as nanoparticles, nanotubes, and graphene, which can be employed in creating more sustainable building materials, in water treatment, and in solar devices and other renewable energy solutions. In addition to contributing to the development of nanotechnology in Guatemala, she is also involved in improving solar electrification, connectivity, and digital and STEM literacy in schools in rural Guatemala, in partnership with New Sun Road and Microsoft. Dr. Arrechea received her undergraduate degree in chemical engineering from the University of San Carlos of Guatemala (USAC), and worked there as
a professor of physical chemistry before pursuing her master's degree and doctorate in nanoscience and nanotechnology at the University of Castilla-La Mancha, Spain. After graduating Cum Laude, she worked as a visiting researcher at the University of California-Berkeley as part of a Fulbright Nexus project on renewable energy, and later at the Center for Biotechnology Studies of the University of Valle de Guatemala. Her projects have won grants from the National Secretariat of Science and Technology in Guatemala (Senacyt) and The World Academy of Sciences (TWAS), among others, and she has received awards including the 2017 "Guatemaltecos Ilustres" Award and a prize for young scientists granted by TWAS, Senacyt and the Academy of Medical, Physical and Natural Sciences of Guatemala. She has been profiled in national magazines, and in 2018 was named one of 50 Defiant Woman in Central America by the magazine Estrategia y Negocios. She is a member of the Academy of Medical, Physical and Natural Sciences of Guatemala, the International Network of Scientists of Guatemala, the Organization for Women in Science for the Developing World (OWSD), and of other scientific networks in nanotechnology and energy.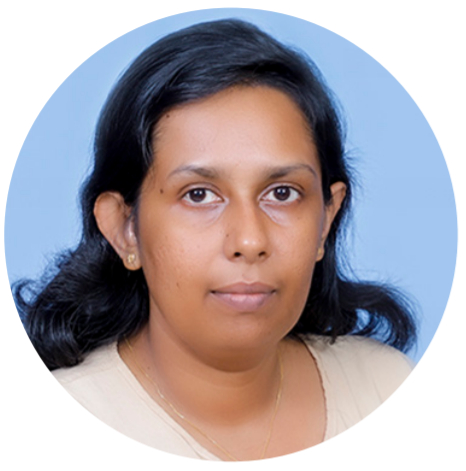 Champika Ellawala Kankanamge 
Asia-Pacific region
Environmental engineering
Senior Lecturer,
Department of Civil and Environmental Engineering
University of Ruhuna
Matara, Sri Lanka
Dr. Champika Ellawala Kankanamge works on ecosystem conservation and pollution control. Her current research efforts are focused on controlling invasive macrophytes (aquatic plants) in river ecosystems, by restoring shade and encouraging the natural resistance of native plants to invasive species. By understanding the behavior of aquatic plants in response to changes in environmental conditions, her research will help to control ecosystem degradation. She additionally works on assessing pollution levels in aquatic ecosystems. Specifically, she is studying the levels of heavy metals in edible fish and shellfish in Sri Lanka's Batticaloa lagoon, which serves as the main source of seafood for the local community. Dr. Ellawala Kankanamge was born in Matara, Sri Lanka. She started her career as an engineer after graduating from the University of
Moratuwa with a degree in civil engineering in 2005. Soon after beginning to work as an engineer, she decided to continue her education, and obtained a PhD from Saitama University, Japan in 2011. She joined the University of Ruhuna, Sri Lanka as a Senior Lecturer attached to the Department of Civil and Environmental Engineering just after the completion of her PhD. Since then, she has served as a teacher and supervisor for many undergraduate and postgraduate students. In 2013, she received the Sri Lankan President's award for scientific publications. Dr. Ellawala Kankanamge collaborates with the Eastern University in Sri Lanka for her research on the Batticaloa lagoon, in addition to research collaborations with other government institutions. She has conducted research studies in Sri Lanka, Japan and New Zealand. Her research has been published in high-impact journals including the Journal of Environmental Sciences, Environmental Science and Pollution Research, Flora, Aquatic Botany, Aquatic Ecology and Hydrobiologia. Results of her studies will contribute to local and global freshwater ecosystem conservation.
Chao Mbogo
Africa region
Computer science
Dean and Researcher/Lecturer,
School of Science and Technology
Kenya Methodist University
Nairobi, Kenya 
Dr. Chao's current research focuses on supporting students in resource-constrained environments to learn to program using mobile devices. Computer programming is a core course in most IT-related degrees. The ubiquity of mobile phones makes them valuable tools for students to practice programming on their phones. However, limitations of mobile phones, such as small screens and small keypads, impede their use as typical programming environments. Dr. Chao is designing supporting techniques to enable learning of computer programming on such limited devices. Since obtaining her Ph.D. in
Computer Science from the University of Cape Town in 2015, Dr. Chao has received several recognitions for her academic achievements, demonstrated leadership skills, and community involvement. She was a winner of the 2014 Google Anita Borg Memorial Scholarship and a recipient of the 2015 Schlumberger Faculty for the Future award for women in STEM. She was also named as one of the 2017 Quartz Africa Innovators, was selected as a 2017 Techwomen Fellow, was awarded a Leadership 'Zuri' award for her positive contribution to the Kenyan community in 2018, and was named as one of the 2018 Faces of Science in Kenya. In 2019, Dr. Chao was recognized by Okay! Africa as one of the women of African descent who are making a positive and impactful contribution to the youth in their communities. In addition to publishing her work in several international peer-reviewed journals and conference papers, Dr. Chao is also actively involved in the local and international Information Technology scene and is an active advocate for quality education and research. She was one of the committee organizers for the 2019 Mozilla Festival and is Founder and Program Lead for KamiLimu, an impactful structured mentorship program for university students studying computer science.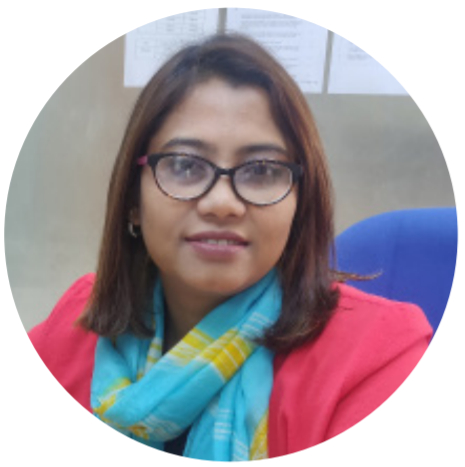 Samia Subrina
Asia-Pacific region
Electronic engineering and nanotechnology
Professor,
Department of Electrical and Electronic Engineering
Bangladesh University of Engineering & Technology
Dhaka, Bangladesh
Dr. Subrina's research focuses on the modeling of thermal and electronic transport in nanoscale materials and the applications of these materials in nanoscale devices. She is particularly interested in nanomaterials with high thermal conductivity, such as graphene (a form of carbon), that make it useful in heat mitigation. Fast, high-performance electronic devices tend to suffer from overheating, which causes performance degradation and shortens the life of the devices. Use of high heat-carrying materials in electronic device design can provide a solution to this issue. Dr. Subrina is also focused on how physical properties of materials change as devices are increasingly scaled down to the nano level; identifying nanomaterials with the right thermal and electronic properties for this scale can lead to new technologies such as low-power nanoelectronics, high-efficiency solar cells, and thermoelectric power generators. Dr. Subrina received her PhD in
Electrical Engineering from the University of California Riverside in 2011. Her research has been published in many prestigious journals including Nature Materials, Nature Scientific Report, and the Journal of Applied Physics. She has been honoured with a number of awards throughout her career, including the Best Paper Award at the 2018 Institute of Electrical and Electronics Engineers (IEEE) WIECON-ECE conference and the Young Scientist Award from the Bangladesh Academy of Sciences and TWAS, the World Academy of Sciences, in 2016. She is also the recipient of the Dean's Distinguished Fellowship from the University of California, Riverside, and is a TWAS Young Affiliate. She has been involved in organizing many conferences, workshops and tutorials, and is actively engaged in several national and international professional organizations, including as executive committee member and Chair (in 2017) of the IEEE EDS/SSCS Bangladesh Chapter and editorial board member of Nature Scientific Report. Dr. Subrina is dedicated to building the technological capacity of women in engineering in Bangladesh, and has served as Affinity Group Treasurer (in 2015) of the Women in Engineering group of IEEE Bangladesh. She is also involved in various kinds of consultancy services in the public and private sectors of Bangladesh.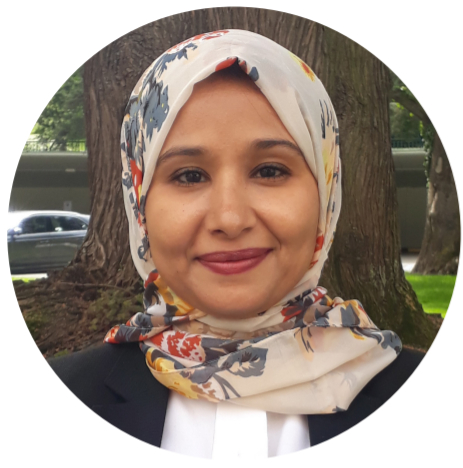 Fathiah Zakham
Arab region
Bioengineering and microbiology
Assistant researcher,
Faculty of Medicine and Health Sciences
Hodeidah University
Hodeidah, Yemen
Dr. Fathiah Zakham applies biotechnology and bioengineering to the diagnosis and management of tuberculosis and other emerging infectious diseases. Her main goal is to develop rapid, accurate and cheap tools for the detection of the causal agent of tuberculosis and the control of drug-resistance TB strains, which are dramatically increasing, especially in low and middle income countries. Conventional culture methods for laboratory diagnosis and drug resistance testing require several weeks; the molecular approach is a good alternative in poor infrastructure settings. In addition to her work on TB, she is also using metagenomics technology to identify new zoonotic viral pathogens emerging on the Arabian peninsula, including hemorrhagic fevers. Dr. Zakham is working to implement the appropriate molecular tests for the diagnosis and surveillance of these infectious diseases. Dr. Zakham obtained her PhD in microbiology and molecular biology from Mohammed V University, Morocco, in 2012 and a MSc degree in microbiology and bio-engineering from the University Hassan II. In 2018, she completed a year-long postdoctoral fellowship in the Microbiology institute of University Hospital in Lausanne. She has received the Young Investigator Award at the international Congress of Internal Medicine 2014 and the 2017 Gro Brundtland Award for professional performance in sustainable development and public health among young female scientsts. She also received the 2017 Fayza Al-Kharafi Award in biological sciences from The World Academy of Sciences (TWAS). Dr. Zakham is a TWAS Young Affiliate, a member of the Organization for Women in Science for the Developing World (OWSD), and international societies including the International Society for Infectious Disease, European Society of Clinical Microbiology and Infectious Diseases, Yemeni Society of Biosafety and Biosecurity, and others. Currently, Dr. Zakham is an Institute of International Education Scholar Rescue Fund (IIE-SRF) scholar at the University of Helsinki.
Related website
Downloads