New National Chapter established in the Republic of Türkiye
February 07, 2019
In February 2019, a new National Chapter of OWSD was established in the Republic of Türkiye. The National Chapter will be hosted at the Faculty of Pharmacy at Gazi University in Ankara. 
The first Executive Committee of the National Chapter is formed by:
Chair
: Ilkay Erdogan Orhan, Faculty of Pharmacy,
Gazi University
Vice Chair
: Seza Ozen, Faculty of Medicine,
Hacettepe University
Secretary
: Bensu Karahalil, Faculty of Pharmacy, Gazi University
Treasurer
: Gokcen Eren, aculty of Pharmacy, Gazi University
                                Yadigar Izmirli, Istanbul Aydin University
A launch event for the Chapter was held in Ankara on 1 March 2019, alongside the Eurasia Higher Education Summit (EURIE). In addition to the Executive Committee members, OWSD Regional Member for the Asia-Pacific region, Hasin Anupama Azhari, also attended the launch and organizational meeting. The event was attended by EURIE participants including graduate students and reseachers, and included a presentation of OWSD and the National Chapter followed by several sessions on various topics including women's role in the knowledge economy and in decision-making, the connection between gender and brain drain, and women's entrepeneurial activities. 
At the time of establishment, OWSD had 58 members from the Republic of Türkiye. Women scientists in the Republic of Türkiye who are not already members of OWSD can become members here. Members who are interested in joining the National Chapter are invited to contact Ilkay Erdogan Orhan at iorhan [at] gazi.edu.tr.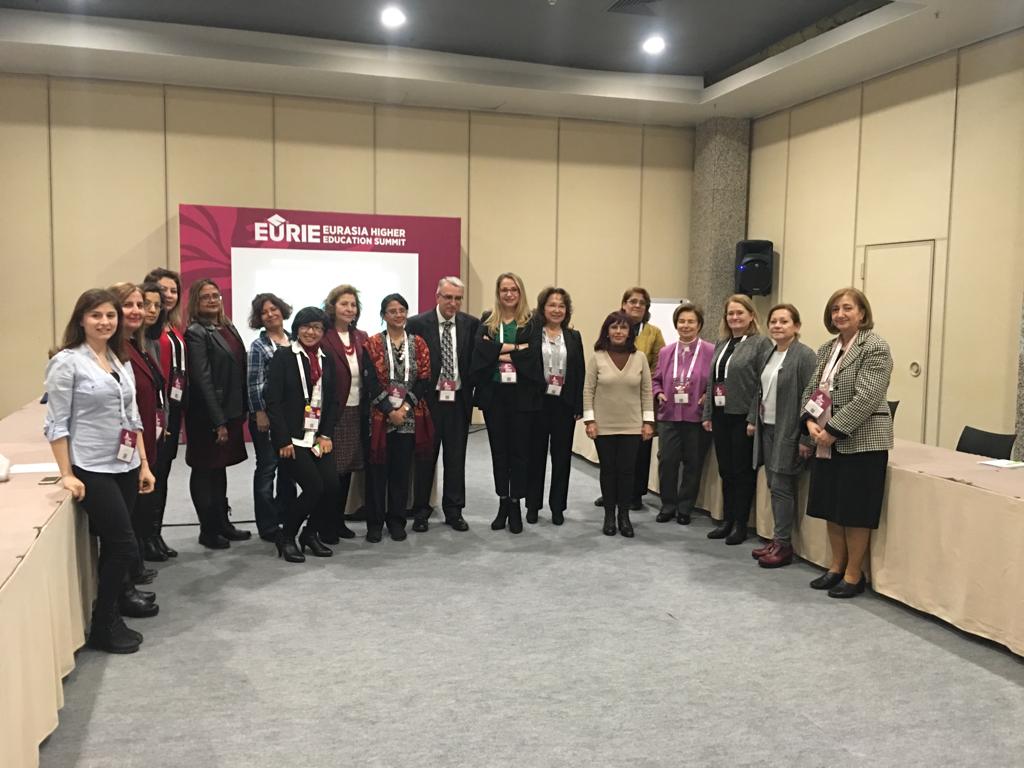 Participants in the 1 March launch of the OWSD Republic of Türkiye National Chapter at EURIE 2019