OWSD-Elsevier Foundation Awards Presented in Washington, D.C.
February 17, 2019
The 2019 OWSD-Elsevier Foundation Awards for Early Career Women Scientists were presented on Saturday, 16 February, during a special ceremony as part of the Women and Minorities Networking Breakfast at the annual meeting of the American Association for the Advancement of Sciences (AAAS).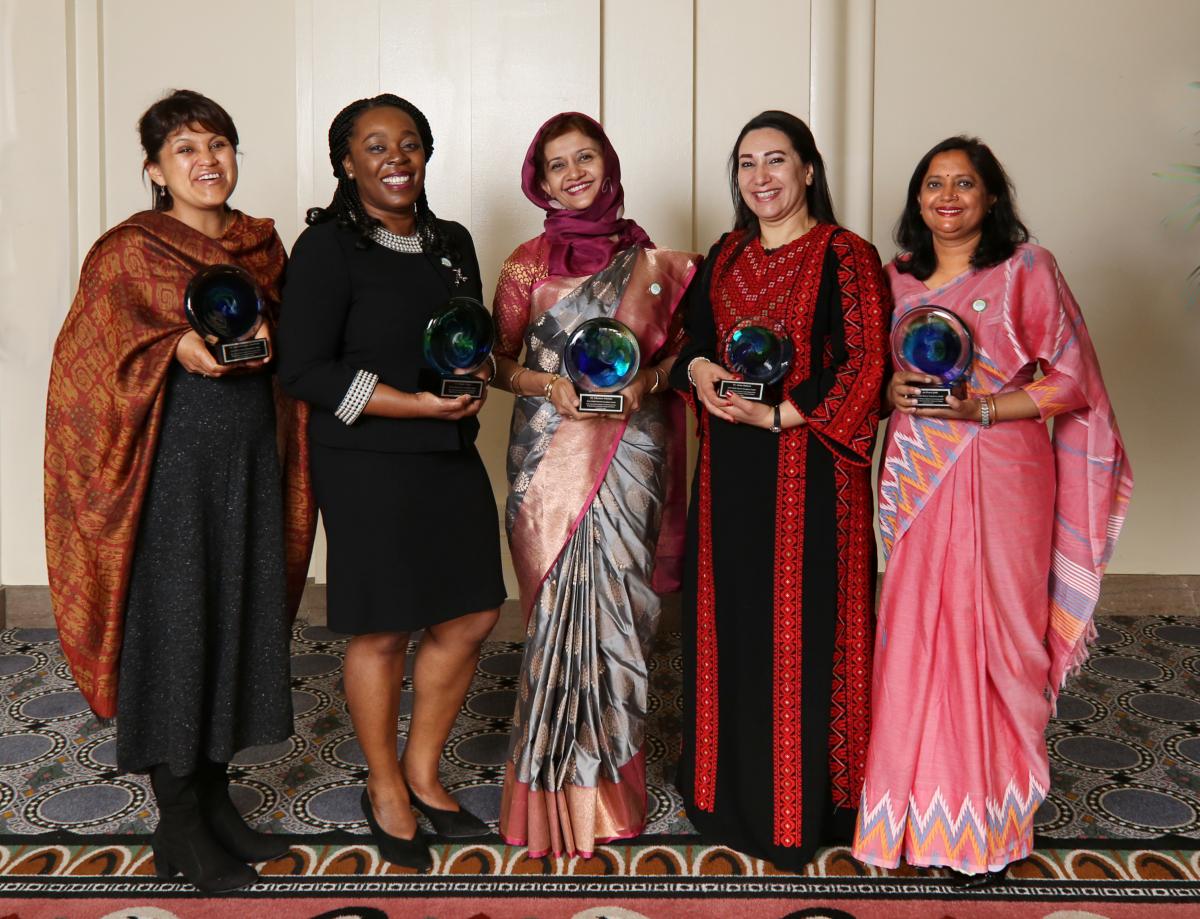 L-R: Narel Paniagua-Zambrana, Uduak Okomo, Tabassum Mumtaz, Amira Shaheen, Tista Prasai-Joshi. Photo credit: Alison Bert, Elsevier
This year's winners were recognized for their research in the biological sciences. They are:
The awards were introduced by Elsevier Foundation Director Ylann Schemm and OWSD Programme Coordinator Tonya Blowers. Magaly Blas, who won the OWSD-Elsevier Foundation Award in 2016 for her work on the applications of information and communications technology to health problems, then spoke about the impact that winning the award has had on her career. Finally, each awardee was able to share her career path and personal journey before the presentation of the awards.
Leading up to the award ceremony, the winners spent a busy week in Washington, D.C. at the AAAS meeting and visiting science and science policy institutions, including a networking luncheon at the U.S. National Academy of Sciences and an introduction to science policy at the Science and Technology Policy Institute (STPI). They also toured the U.S. Capitol building, participated in an Elsevier networking dinner, and visited their national embassies.  
Read more about each awardee here or in their linked bios above, and see photos from the Awards ceremony and the awardees' week in Washington, D.C. in the photo gallery below. More photos and updates are also available on Elsevier Connect.