OWSD National Chapter established in Zambia
August 30, 2019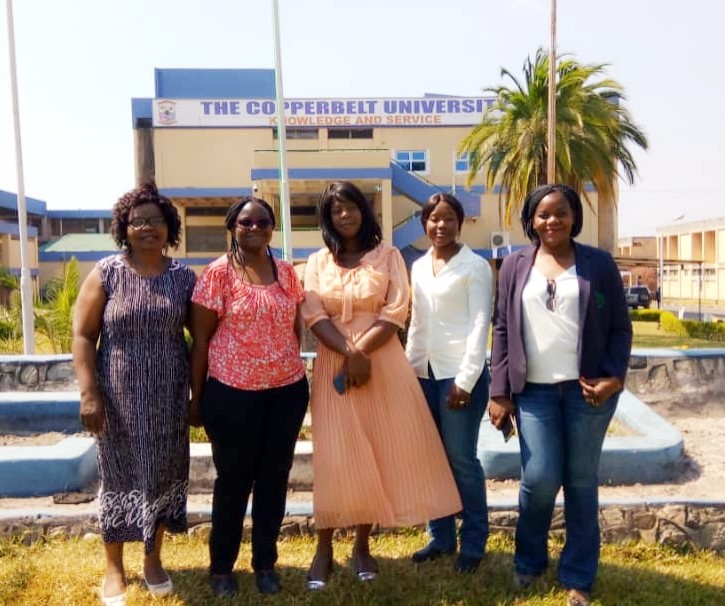 In July 2019, OWSD members in Zambia established a National Chapter hosted at the School of Engineering of Copperbelt University, in the city of Kitwe. 
The first Executive Committee of the National Chapter will be formed by:
Chair: Wezi Nyimbili, Copperbelt University
Vice Chair: Chilala Kakoma Bowa, Copperbelt University
Vice Secretary: Ruth Lindizyani Mfune, Copperbelt University
Additional Executive Committee members:
Mervis Kikonko, University of Zambia
Agness Lungu, Ministry of Education
Bridget Bwalya Umar, University of Zambia
Ella Nsonta Kasana,
ZESCO
Agnes Mwansa, Konkola Copper Mines
Namaunga Kasumu-Chisompola, Copperbelt University
Mercy Mukumo, University of Zambia
"Women's involvement in national development is cardinal, more so in the developing countries like Zambia," said National Chapter Chair Wezi Nyimbili. "Actualization of the developmental agenda in Zambia has been stagnant partly due to non-involvement of women. It is therefore apparent that women need to be brought on board."
Among the activities planned by the Executive Committee in order to address this are establishing a professional development programme to provide mentorship and other career guidance to female students, promoting multidisciplinary research collaborations between women scientists and engineers, disseminating information on fellowships, training and other opportunities for women scientists and engineers, and conducting outreach activities to girls at primary and secondary school levels. 
At the time of establishment, OWSD had 
52 members in
Zambia.
The Zambia National Chapter is unique among existing National Chapters in that a large number of its members are in engineering fields. 
Women scientists and engineers in Zambia who are not already members of OWSD can become members 
here
. Members who are interested in joining the National Chapter are invited to contact 
Gerry Siampondo
 at gmcsiampondo [at] yahoo.com.