Two OWSD panels at the Global Diaspora Summit discuss what diaspora networks mean to women scientists from the Global South
September 23, 2022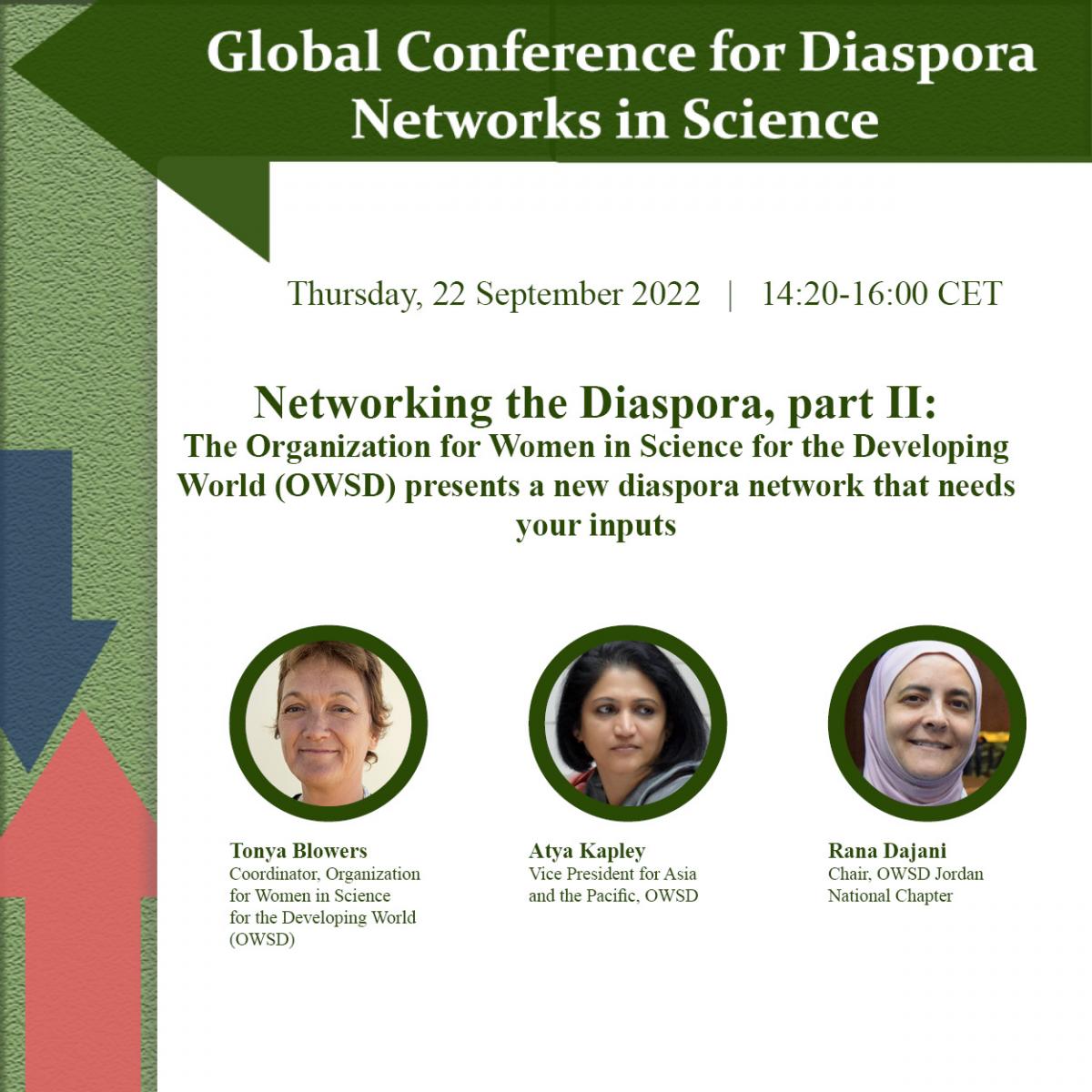 As part of the Global Conference for Diaspora Networks in Science, September 21-23, 2022, OWSD held two panels to discuss different aspects of diaspora networks and how they can benefit - and benefit from - women scientists from the Global South.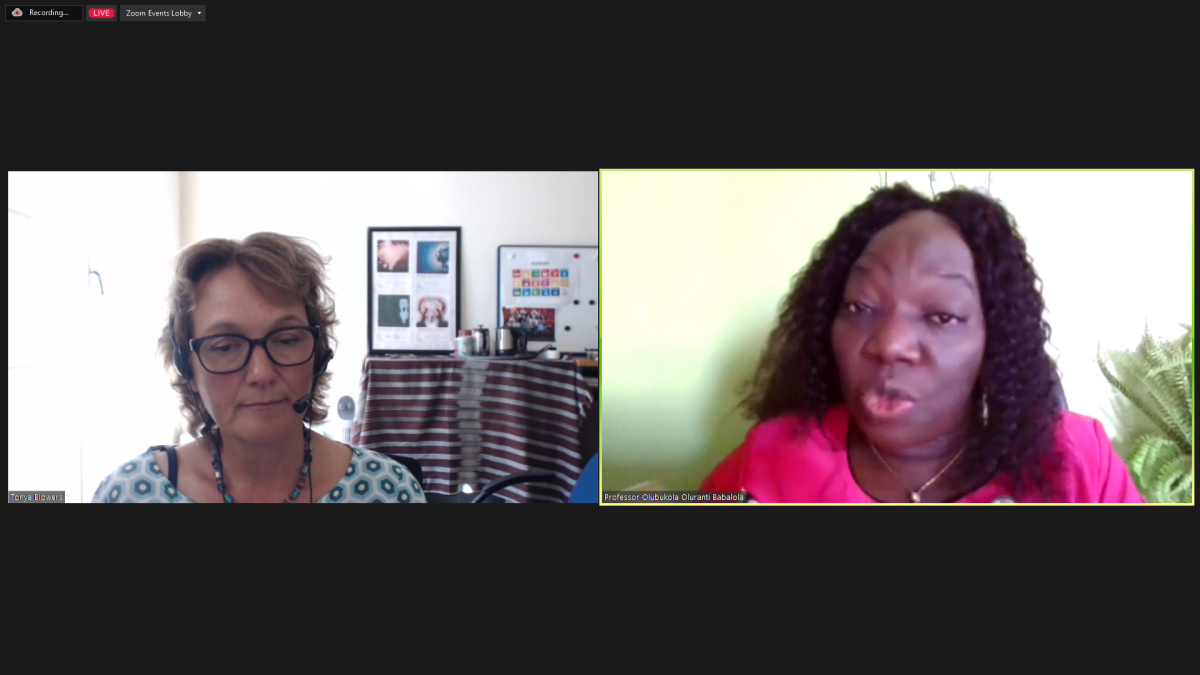 The first panel was Networking the Diaspora, part one: Women scientists from Africa, Asia and Latin America discuss what the diaspora means to them and what they need to stay connected. This panel was held Wednesday, 21 September 2022 from 15:40 – 17:20 CET. The word 'diaspora' has many different interpretations and meanings in various contexts; this panel  explored what it means for women scientists from the Global South, who often find themselves living and working outside of their home countries out of necessity. The panel was moderated by OWSD Programme Coordinator Tonya Blowers and included insights from panelists Kleinsy Bonilla, OWSD Vice President for the Latin America & Caribbean region, Babalola Olubukola Oluranti, OWSD Vice President for Africa, Uduak Okomo, a 2019 OWSD-Elsevier Foundation Award winner, and Caroline Pule, Chair of the OWSD South Africa National Chapter.
Among the issues discussed was the feeling of accountability to one's home country felt by many diaspora scientists: "Also I have felt some criticism… of being 'comfortably doing science in developed countries'," said Kleinsy Bonilla in response to Uduak Okomo, who raised this issue. "Do we become irrelevant to our countries of origin because we don´t live there?" Panelists also explored the question of whether the concept of 'brain drain' is still relevant in today's more mobile global academic sphere. "Academic brain drain is not drain any longer, it is brain circulation," said Babalola Olubukola Oluranti. "Home countries should be happy for the resources people in the diaspora bring back home."
The second panel, Networking the Diaspora, part two: The Organization for Women in Science for the Developing World (OWSD) presents a new diaspora network that needs your inputs, took place Thursday, September 22 from 14:20-16:00 CET. This panel discussed various ways in which networks in the Global North can support diaspora scientists from the developing world who are working in those countries, as well as how diaspora scientists can work with these networks to in turn support capacity building in their home countries. OWSD Programme Coordinator Tonya Blowers again moderated the panel, which included Atya Kapley, OWSD Vice President for the Asia-Pacific region, and Rana Dajani, Chair of the OWSD Jordan National Chapter. 
Panelists as well as session participants shared various ways in which diaspora networks are more complex than usually thought. "Diaspora is associated to South-to-North movement, rarely to South-to-South and almost never from North-to-South," said Tonya Blowers. Rana Dajani emphasized the very dynamic nature of diaspora networks: "We are not permanently in the diaspora. We often go in and out."  
Select recordings from the conference sessions are available on the Facebook page of the Society for Advancement of Science and Technology in the Arab World (SASTA), the organizers of the conference.