New National Chapter of OWSD established in Botswana
September 20, 2019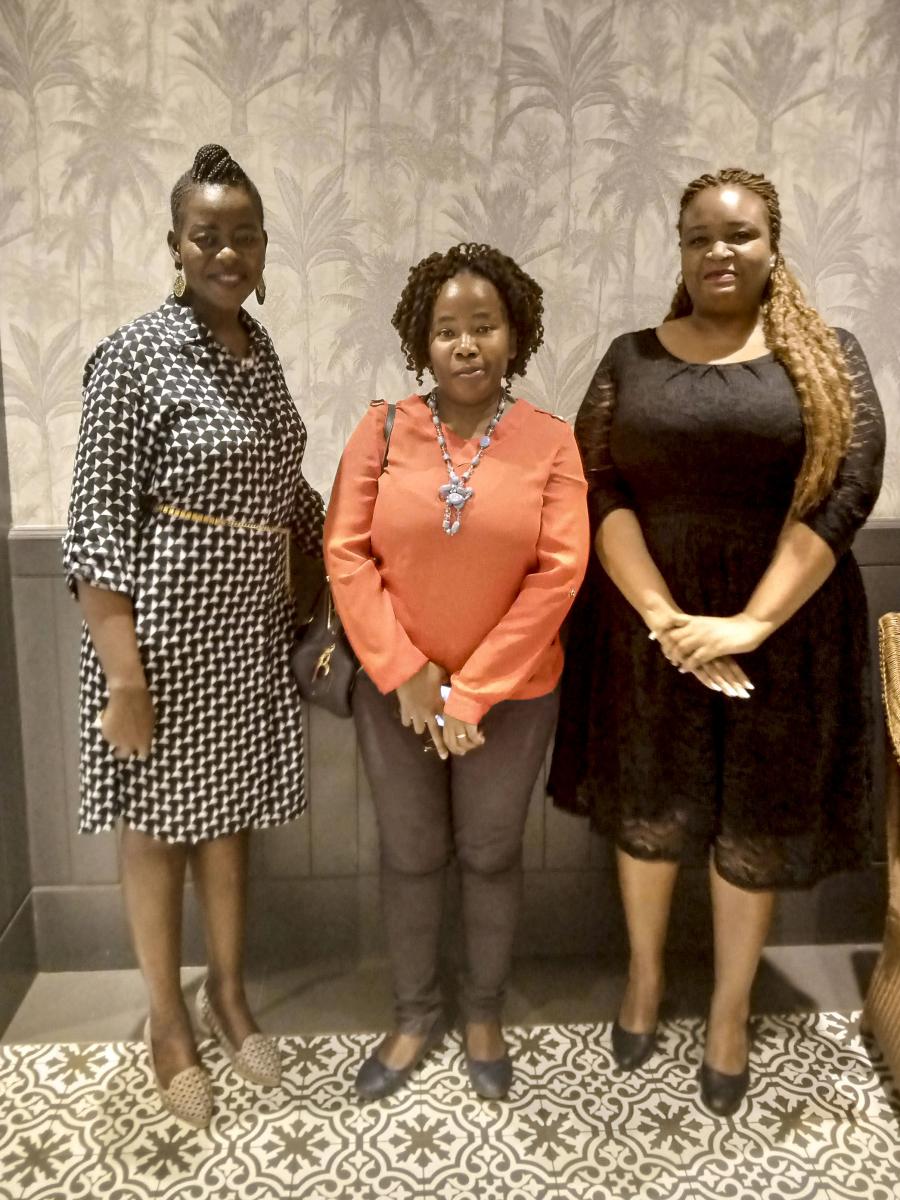 In August 2019, the Botswana National Chapter of OWSD was established at the Botswana Academy of Science (BAS), in Gaborone. 
The first Executive Committee of the National Chapter will be formed by:
Secretary: Dikabo Mogopodi, University of Botswana
Additional Executive Committee members:
Lemme P. Kebaabetswe, Botswana International University of Science and Technology
Renameditswe Mapitse, 
U
niversity of Botswana
"STEM fields form a critical component of Botswana's economic development journey, because the future of development is based on technology. In that respect, there is need to foster a shift in the culture of science, as diversity and inclusion become more important than ever in the search for ground-breaking research and innovation," said National Chapter Chair Pholo Motlalepula. "The scientific environment must strive to encourage and empower women to take a leading role in science to drive innovation. Although women's lives are significantly affected by the repercussions of uncontrolled development, social, structural and economic barriers limit their capacity to tackle these great challenges. The Botswana National Chapter of OWSD will strive to be one of the nation's leading organizations in support of girls and women in science and technology professions." 
Among the activities planned by the Executive Committee are advocating for equity and equality in STEM teaching, research and decision-making processes in Botswana, providing evidence-based science advice to policy-makers and other stakeholders to address national issues, organizing national conferences, workshops, trainings and seminars on subjects including proposal writing and science communication, and disseminating information about fellowships, awards, training and employment opportunities to women scientists in Botswana.
At the time of establishment, OWSD had 
35 members
in 
Botswana. Women scientists and engineers in Botswana who are not already members of OWSD can become members 
here
. Members who are interested in joining the National Chapter are invited to contact 
Boammaaruri Malemenyane
 at bmalemenyane [at] gmail.com.