Tanzania National Chapter holds launch event in Dar Es Salaam
December 05, 2019
A two-day workshop and celebration formally inaugurated the new Tanzania National Chapter of OWSD.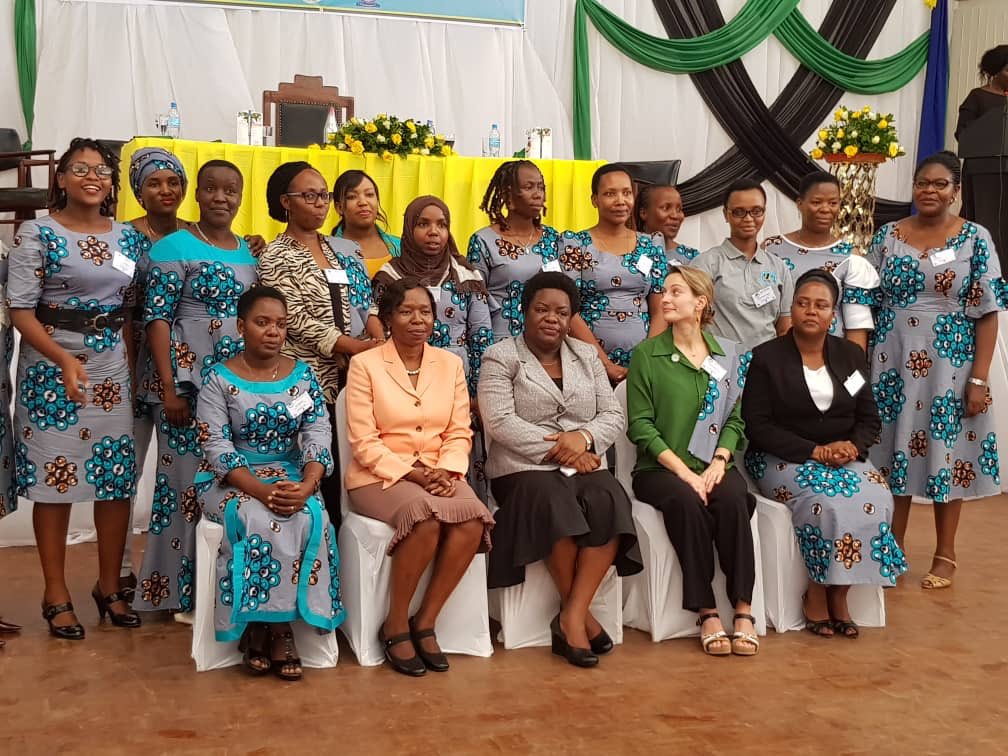 The Tanzania National Chapter of OWSD, established in February 2019, held a two-day workshop and launch event in Dar es Salaam from 22-23 November 2019, to formally launch the new Chapter and provide members an opportunity for networking and career development training. Seventy OWSD members participated in the launch, along with girls and boys from a local middle school class. 
The event was held in Nkuruma Hall at the University of Dar es Salaam, and was opened on Friday, 22 November, with introductory remarks from the Vice President of the university's Vice Chancellor office, from National Chapter Chair Sara Mkango, from OWSD Associate Programme Manager Evgenia Markvardt, who gave an overview of OWSD's international programmes. OWSD Early Career Fellows Pendo Bigambo and Emilia Lyonga also spoke about the Early Career Fellowship and the impact it has had on their research careers. 
Bahati I. Geuzye, Director General of the Tanzania Education Authority, attended the launch as the Guest of Honour and delivered an opening address expressing support for the National Chapter and women in science in Tanzania. A keynote address was also given by Verdiana Masanja, an OWSD member since 1990 and Professor of Computational Mathematics at Nelson Mandela African Institute of Science and Technology in Arusha, Tanzania, who encouraged young women to persist in their academic careers and to treat setbacks as learning opportunities. 
Following the presentations, the launch was celebrated with a group dinner and cake-cutting ceremony. 
The event continued on Saturday, 23 November with practical workshop sessions on writing and publishing scientific papers and on open access, delivered by Ravi Murugesan and Andy Nobes of AuthorAid. Members also heard from Elaine Mungai of the Mawazo Institute about the opportunities for research support and career development provided by her organization. Finally, Mariam Hamisi, Senior Lecturer at the University of Dar es Salaam, offered career advice to participants from the perspective of a senior researcher. 
National Chapter Chair Sara Mkango, a former OWSD postgraduate Fellow who spearheaded the organization of the National Chapter, said that the idea of forming the Chapter came to her after noticing the absence of Tanzanian representation during her attendance at the last two OWSD General Assemblies. "We welcome all STEM women in Tanzania to join this initiative for better development of our country and the world in general," she said. "Thank you to all the like-minded Tanzanian women who have enthusiastically embraced the idea."