OWSD prepares a series of publications, including an Annual Report and conference proceedings. We also recommend some publications on women, science and development.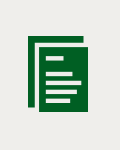 Proceeding
Beijing conference: Documents and articles
Photographs, abstracts booklet, participants list and other conference material is available for downloading Please see the pages of the Chinese Academy of Sciences portal dedicated to the TWOWS conference in Beijing. The Conference is featured in the August 2010 issue of the CAS Newsletter.